In the world of e-commerce it's very important to have clients all around the globe, with whom you build partnership or sometimes even friendship. Today we would like to tell you about such an event, which took place during our company's work. While starting a new task in 2014, we didn't think that 3 years later we would be able to speak about it as the biggest project, built for our friends.
Direct-aid.org site of a non-profit organization in Kuwait raises charity funds for more than 5 years already, but 3 years ago it had serious issues. We were contacted by the admin, who described the problem based on  server overloads. We gladly helped our client, as it is a great pleasure to work with people, who pursue a kind purpose, and to know that your job will do good to someone.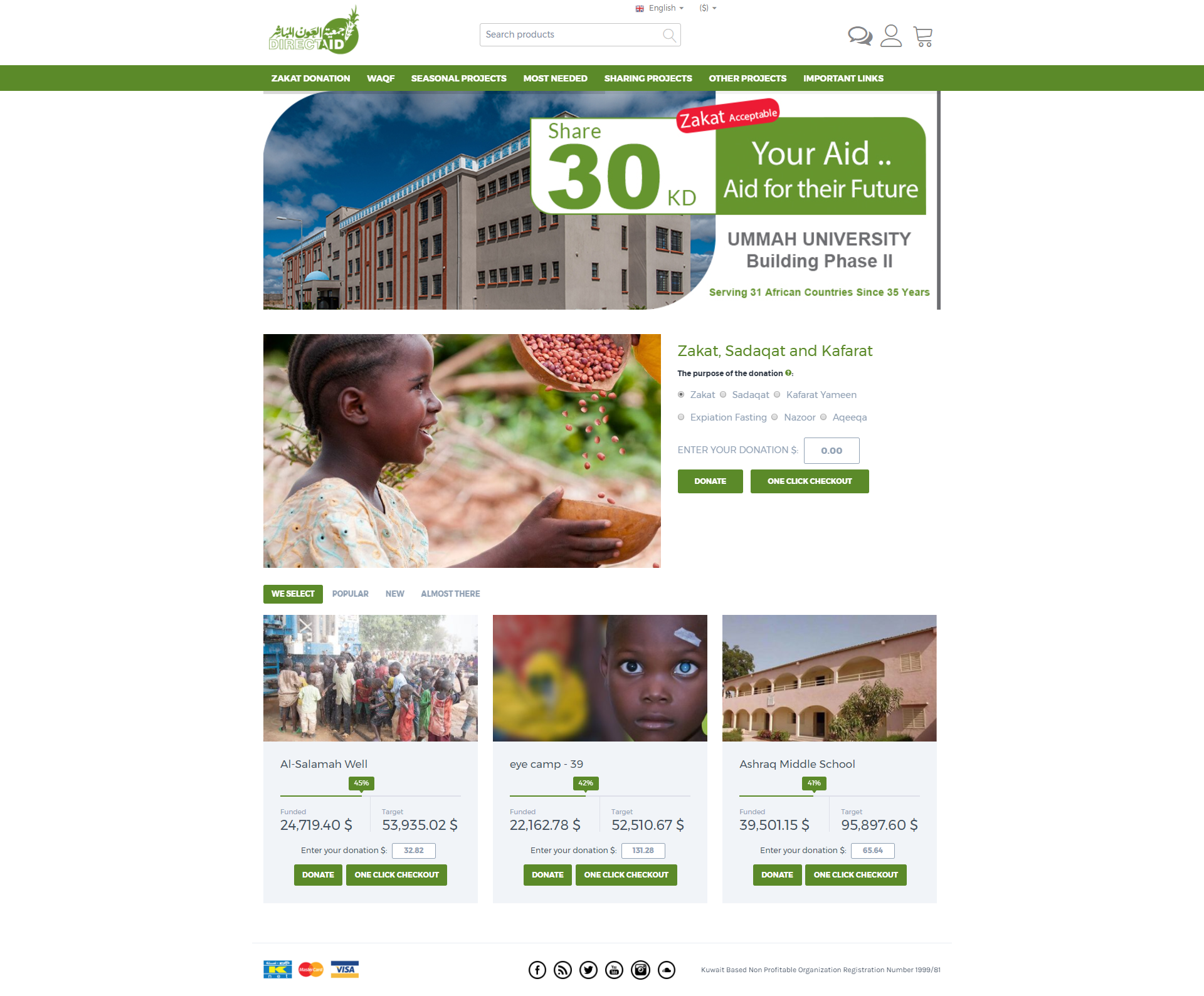 For more than 300 hours of development we maneged to get priceless experience and:
1. Distribute the load on server;
2. Configure the site to raise the limits of server load up to 12 000 simultaneous users and 190 orders per minute;
3. Make visual system showing raised and needed funds for projects;
4. Integrate local payment system;
5. Introduce one-click donations.
But that's not all. The most important thing is that we could take part in such an important activity as helping those in need, and also found partners and loyal friends at direct-aid.org. Recently the administrator of the site has sent us his review about the job completed by us.
We sincerely thank Majed for his kind words, hoping for long-lasting cooperation.