Online Booking Marketplace
Create your customizable booking system.
Efficiently manage booking & reservation. Attract vendors and offer booking services to customers.
Features of booking marketplace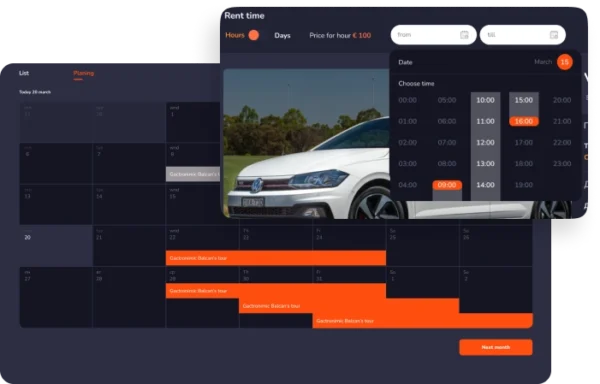 Manage flexible booking system
Configure booking slots on the basis of weekdays.
Define time slots for the bookings.
Set dynamic prices depending on the selected day or time slots with automatic cost calculation.
Control and manage booked services through the availability calendar.
Setting the start and end date of a booking type product.
Create the booking plans as per the services.
Differentiate booking and reservation products
Vendors can create a booking type product, and the admin approved/disapproved the booking products.
Searching the booking products displayed on the map will help visitors find services in the desired geolocation.
High-quality photos, informative description, enclosed instructions will help to remember and answer all customer questions.
Offer additional services directly from the booking product card so that your offer is comprehensive and the average check is higher.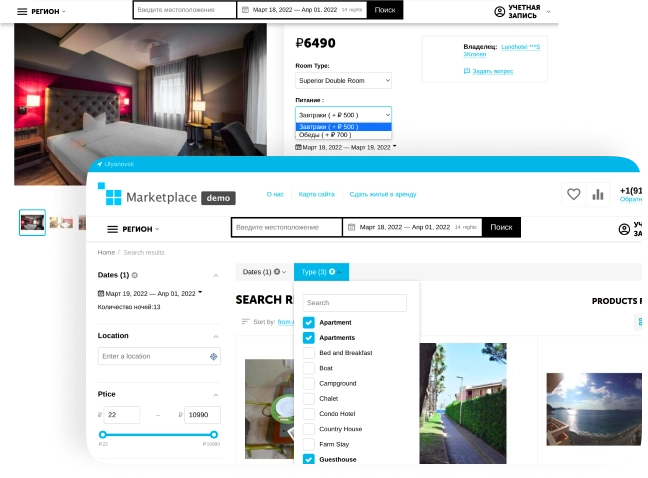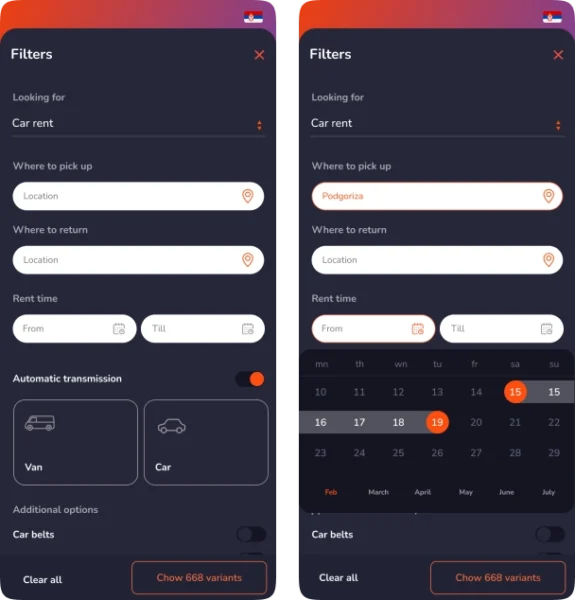 Booking options for customers
Easily search for booking products by various filters, dates, location and price.
Clear booking calendar with dates and time slots.
Bonus system for building loyalty and re-booking.
Additional information in the booking card – attach photos, mark the most useful reviews, for a quick decision.
Estimate and view booking products of sellers approved by the administrator.
Convenience mobile application
76% of people use mobile devices to book online.
Create a booking service that is convenient in any place, on any device. Use the benefits of the Multi-Vendor Marketplace app for iOS and Android to stay connected providers and customers with your booking system.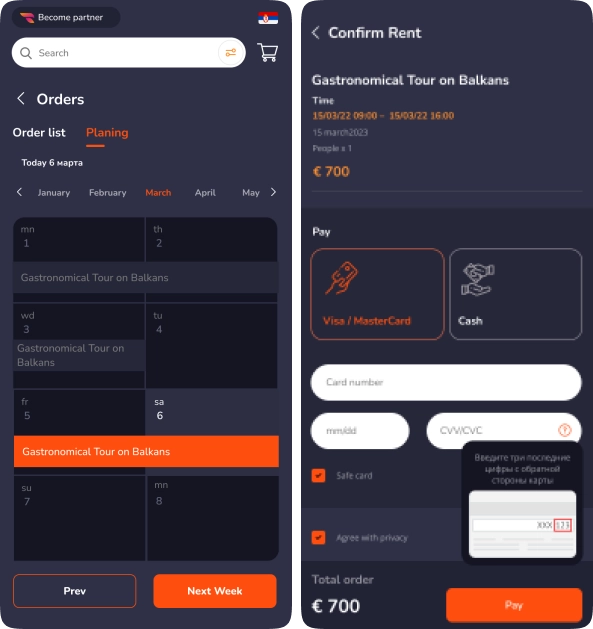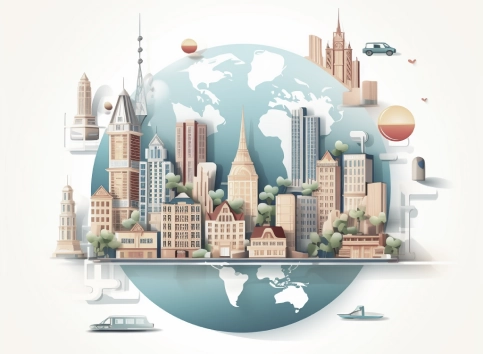 Growth capacity of your booking marketplace
Work with hotels, booking services around the world, and set up your partner network. Communicate with clients in different languages, use multi currency payment systems.
Thinking of starting your booking marketplace project?
Types of booking solution
Success stories of booking marketplace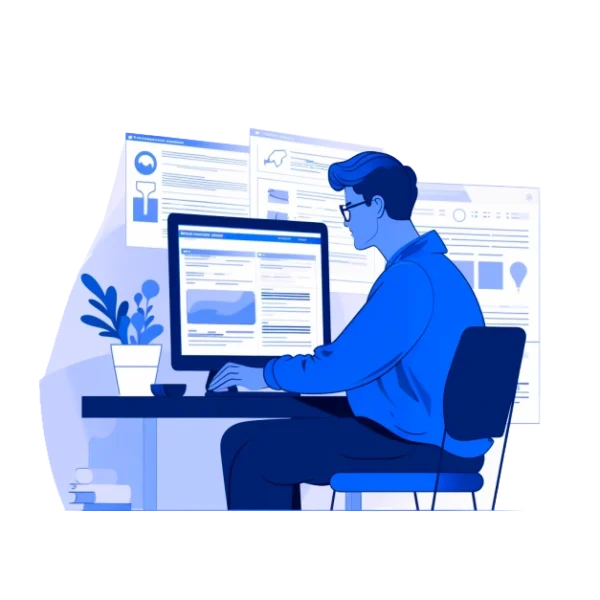 Find out more about booking systems
Frequently Asked Questions

Let's discuss your idea
We will provide you with any help to create your project, estimate the time and the cost of your site