Multi-Vendor Marketplace Development on CS-Cart
Start your own online marketplace with a powerful CS-Cart solution for creating a Multi-Vendor online platform.
Bring together multiple vendors and provide a seamless shopping experience for your customers.
CS-Cart Multi-Vendor allows the launch of any online marketplaces. Cart-Power team will help to realize any business ideas.
CS-Cart Multi-Vendor Features
CS-Cart Multi-Vendor offers more than 500 built-in features. Our experience shows that incremental complexity and adding features will allow you to quickly launch a marketplace and save your resources.
Development of MVP version will help to create the project in no time.
CS-Cart Multi-Vendor offers a user-friendly admin panel, where you can easily manage vendors, products, orders, and payments.
You can set up permission levels for vendors, allowing them to manage their own stores and products while maintaining control over the entire marketplace.
The admin panel also provides various reports and statistics to help you analyze the performance of your marketplace.
CS-Cart Multi-Vendor offers SEO tools, marketing features, and a responsive design, making it a comprehensive solution for building and managing a successful multi-vendor platform.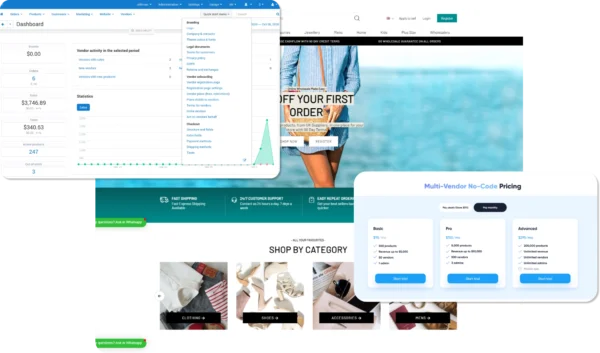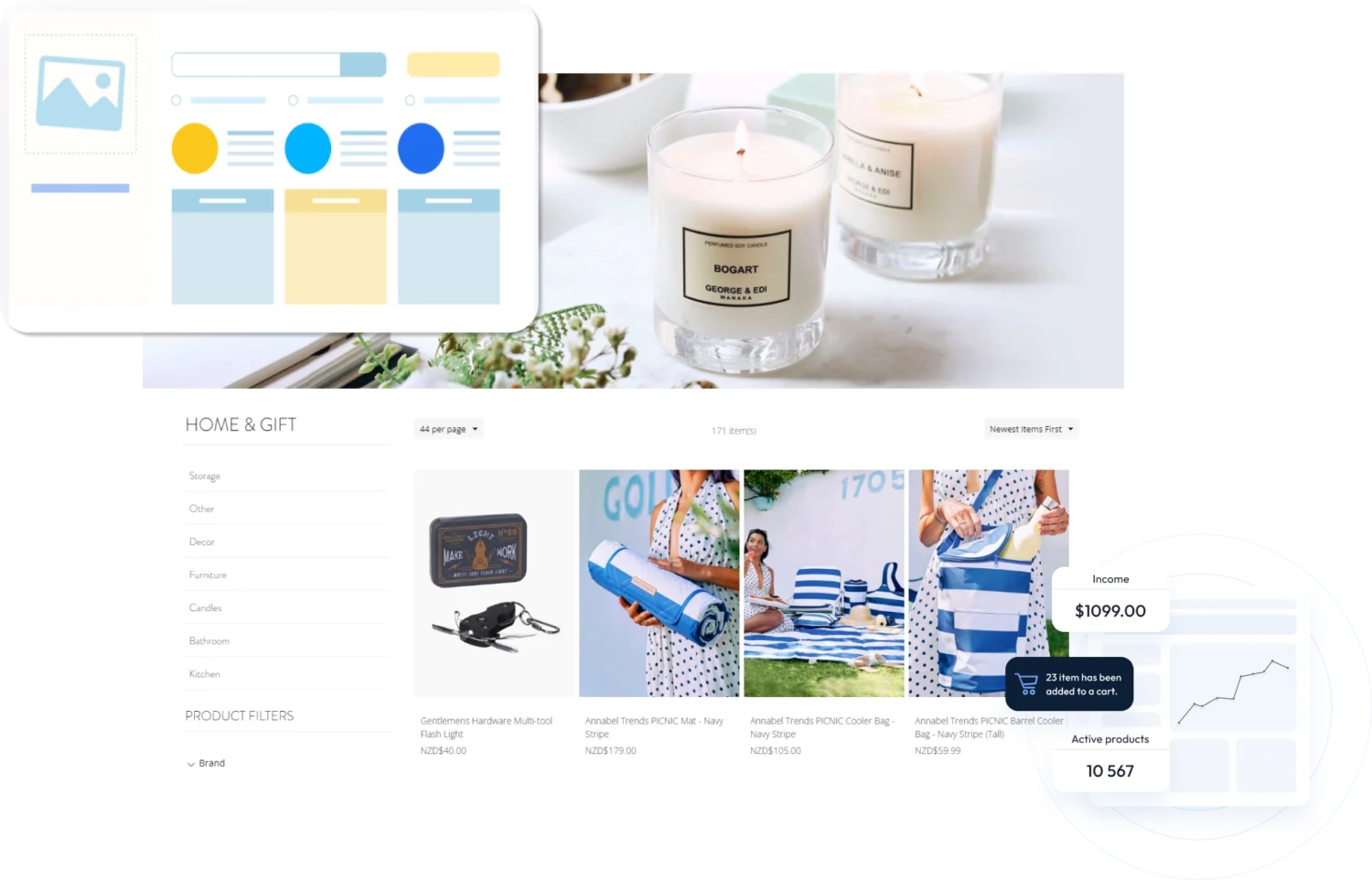 CS-Cart allows vendors to have their own independent storefronts where they can showcase and sell their products.
Vendors can manage their inventory, set prices, and handle shipping and fulfillment.
They also have access to a robust order management system and can interact with customers through the built-in messaging system.
Supports multiple payment gateways, making it easy for vendors to receive payments.
Vendors can leverage marketing tools for promotions and discounts.
Customers can easily search and browse through products, filter them based on various criteria, and compare prices and specifications.
They can also read and leave reviews for products and vendors, helping them make informed purchasing decisions.
CS-Cart Multi-Vendor also provides customer support features, such as the ability to contact vendors directly and request refunds or return products.
Choose the Suitable CS-Cart Multi-Vendor Solution
Build Your Marketplace
Suitable for any business: for product or service marketplaces, for B2B, B2C, D2C eCommerce marketplaces.
Quick launch of an MVP marketplace
500+ essential features
Full access to the code
Visual theme editor, CMS, texts & translations editor
Customer care Standard
Full-scale marketplace with a mobile application
Everything in Standard, and:
Mobile application
6 extra features for vendor administration
Over 70 payment methods for vendors
Customer care Plus
Advanced functionality for multiple domains with one storefront
Everything in Plus, and:
Multiple storefronts to run a multi-location marketplace
Warehouses
Mobile app source code
Customer care Premium
Perpetual license for a marketplace with multiple storefronts
Everything in Ultimate, and:
Lifetime license
One year of free updates
Free year of subscription to the source code of the mobile application
Customization Your CS-Cart Marketplace With Cart-Power
In order to gain an advantage over your competitors, relying on 'ready-made' products is not sufficient. Seize the chance to make a significant impact in your industry with a fully customized solution.
Develop a unique custom marketplace with our team. We'll help you reach your goals fast and on budget.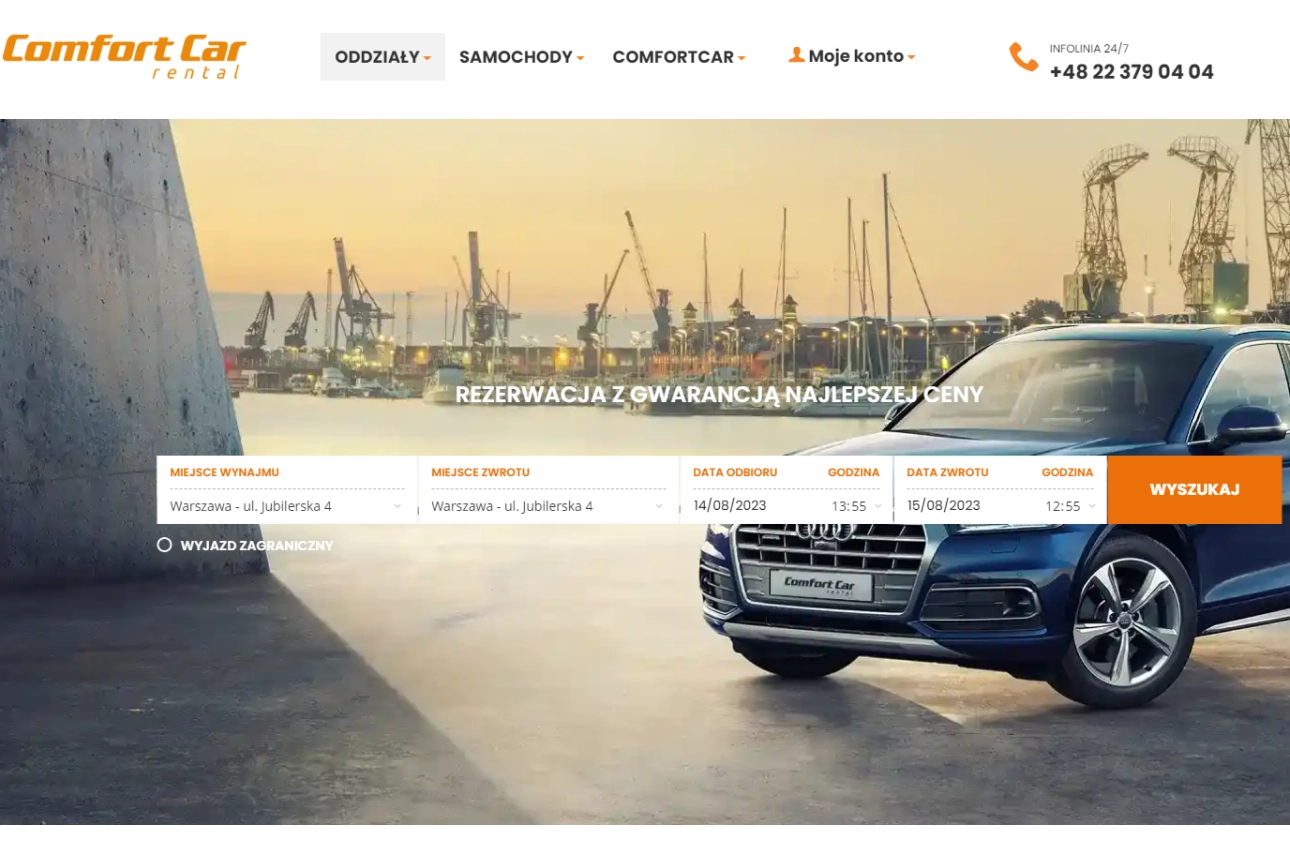 Rental service in Poland where tenants can pick up the car from one city and return in another.