Create an Apparel Marketplace
Build a successful online marketplace with unlimited product filters, variations, and micro-stores.
An Apparel Platform Just For Your Business
Start your business

Select a suitable solution and build your marketplace optimized across various devices.
Features that Empower Your Business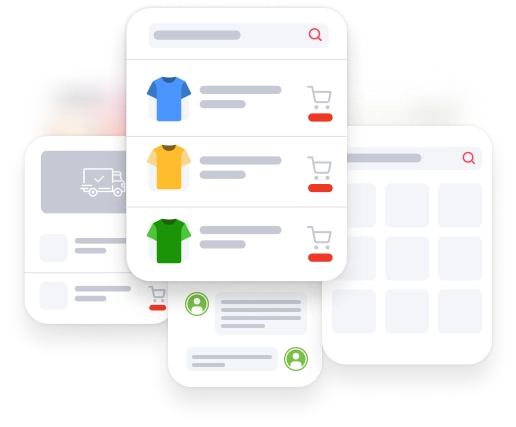 Utilize product variations to tailor your product offerings and efficiently manage each variant as a distinct product. With this feature, you can assign individual prices, availability, and other specifications to each variant.
Create and manage products by the color, size, configurations. Product variations provide administrators with a valuable tool to maintain a well-organized apparel catalog while offering customers a wider range of choices.
Create apparel filters to help your customers find the right product quickly. Flexible filter management system to create an unlimited number of filters for your catalog, making it easy for customers to find the right product.
Customize the filters based on the specific requirements and characteristics of your apparel marketplace. Implementing filters by size, color, size range, fit, occasions, ratings and reviews.
Enhance the shopping experience for your customers and refine their search effectively.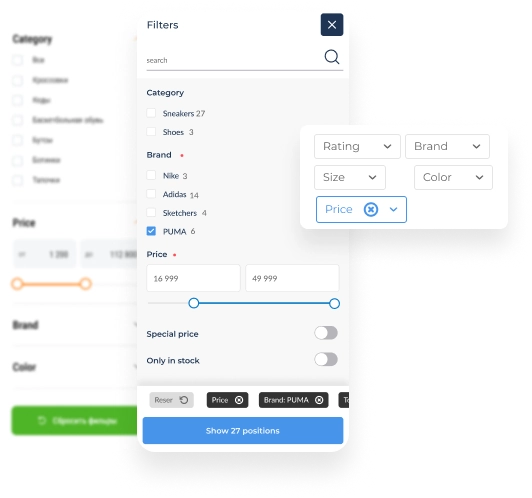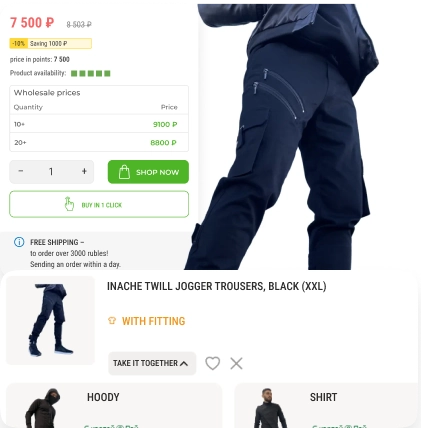 Clothing Collection and
Product Bundle
Create a product bundle like basic packages, holiday sets, product samples and giveaways. Сombine several products into a package with a reduced price.
Product bundle saves the customer money. And at the same time you can increase the average order value and make room in your stockroom, save on carrying costs.
Clothing lines, lookbooks help customers to see your products in a different light, engage in shopping experience and encourage investment more.
More Customers With Mobile Commerce
According to statistics, 84% of consumers utilized their mobile devices for fashion browsing purposes, and 81% relied on mobile devices to carry out fashion transactions.
Expand your reach and boost mobile commerce conversions by investing in the development of dedicated Android and iOS apps. Offer a convenient and personalized app experience, tap into the growing user base of mobile shoppers, enhance their ability to explore, purchase, and engage with your products.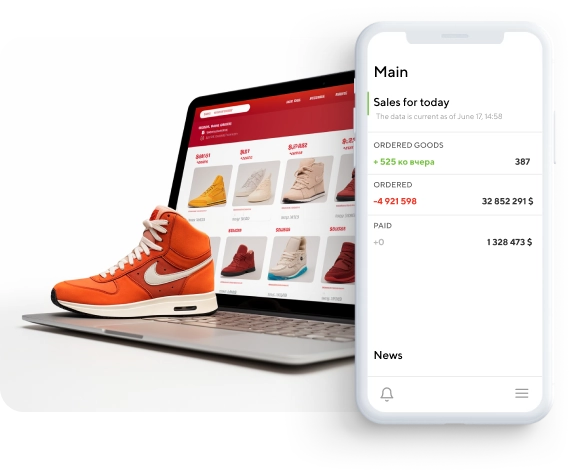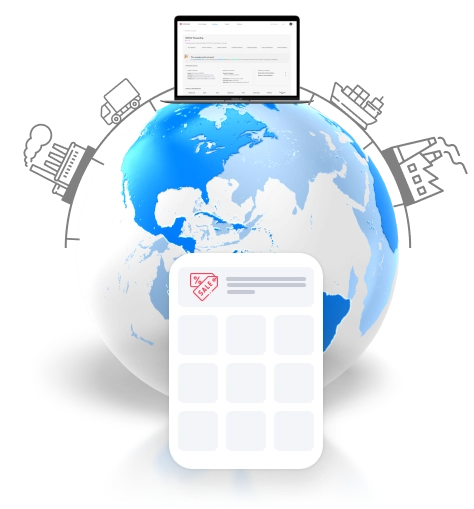 Build Ever-Evolving Fashion Business
An ecommerce platform that can keep up with the fast pace of the fashion industry. Scalable solution tailored to accommodate growing businesses in the fashion sector.
Perfect for dynamic, high-volume ecommerce models in both B2B and B2C environments. Equipped with advanced features like multi-store and multi-vendor capabilities. Allow your vendors to have micro-stores with only their products, filters, and search. Create as many storefronts as you want, each with its own design, language, currency, vendors, and products.
Expand your marketplace globally with over 26 translations, multiple currencies, a tax management system, 90+ payment, and shipping options.
Ask More About Possibilities CS-Cart Platform

Let's discuss your idea
We will provide you with any help to create your project, estimate the time and the cost of your site