Dedicated Development Team
Connect developers that focus only on your project.
Get assistance with launching a project in the shortest possible time.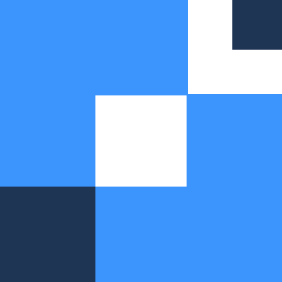 When you need dedicated developers
Growing number of companies prefer to partner with external development teams. The immersion into customers' ideas and trusting relationships help to build the best solutions.
Get technical expertise, launch projects faster, decrease your staff spendings.
Reinforce your team
Fill the gaps in competencies of your team. Complement technical knowledge with dedicated members.
Save time while running your project
Transparent workflow allows making changes promptly. Timely communication handles all challenges.
Save resources
Hire a single developer or a full-stack team when it's needed. Don't pay full-time if it's not necessary. Release your own staff for more important tasks.
How it works
The cost of work and deadline will be estimated roughly in the technical specification.
After each sprint you get an advanced report about what has been done and for how much time.
Payment
By hours spent on each sprint
When it fits
The project is large-scale or startup
For quick start and without wasting time for tech specification
Requirements are not fully known
For flexibility of adding new features and tasks
Pros
The most important thing is flexibility. You can adjust progress for the most suitable solution. Even if you don't know what the final result should be.
How it works
The cost of the work and deadline are assessed and fixed in the technical specification first.
If the work is done step-by-step, after each iteration you get a report about what has been done.
Payment
Advance payment 50% or 100%
When it fits
A very limited budget
Clear requirements at each stage
The project or issue is small and nothing will change
Pros
You can precisely plan the budget and costs of the project. You're not involved in every iteration thanks to an accurate plan.
Get a package of development hours and save your budget
Fixed per hour cost no matter who does the job.
All necessary staff join the project at the right time.
Suitable for Time&Materials and Fixed Price

EventTop, marketplace to manage events
27,000+ items stocked
254 vendors engaged
1,685 hours spent
The team:
1 PM,
3 Back-end,
2 Front-end,
1 QA,
1 Mobile developer,
1 UX/UI Designer
History
Development started in 2021 and continued with the development of the mobile version.

Stomdevice, online store equipments for dentist
20,000 items stocked
2,500 hours spent
The team:
1PM,
3 Back-end,
1 Front-end,
1 QA,
1 UX/UI Designer
History
Development started in 2020 and continued with the modifying functionality.

Medical marketplace with wide geography
68 000 items stocked
120 vendors engaged
1142 hours spent
The team:
1 PM
1 Front-end
2 Back-end
1 Analytic
1 QA
History
Marketplace has developed at 2020 and continuous improved and modifying
Advantages of working with Cart-Power
Our team takes part of the work or creates the entire project.
Available experts: Project Manager, Back end, Front end, QA-specialist, DevOps, UX/UI Designer.
If you still have questions

Let's discuss your idea
Share your idea and we estimate your project

маркетплейс по организации мероприятий
Команда 9 человек
1 Менеджер проектов
2 Frontend разработчика
3 Backend разработчика
1 UX/UI дизайнер
1 QA-специалист
1 Mobile разработчик
История
С 2021 года началась разработка маркетплейса, продолжаются работы по созданию мобильной версии

Интернет-магазин стоматологического оборудования
Команда 7 человек
1 Менеджер проектов
1 Frontend разработчик
3 Backend разработчика
1 UX/UI дизайнер
1 QA-специалист
История
С 2020 года начаты работы, продолжаются работы по модификации функционала

медицинский маркетплейс с широкой географией присутствия
Команда 6 человек
1 Менеджер проектов
1 Frontend разработчик
2 Backend разработчика
1 Аналитик
1 QA-специалист
История
В 2020 году разработан маркетплейс, продолжаются работы по автоматизации. В планах открыть еще одно направление b2b