With the rise of the sharing economy and e-commerce platforms, many entrepreneurs are now turning their attention to online rental markets as a lucrative business. And not in vain.
Along with the popularity of online shopping, shared consumption is also on the rise. According to reports from Statistica, total rentals are expected to rise to $600 billion by 2027.
Do you have an idea? We have a solution!
We'll develop online booking and rental marketplace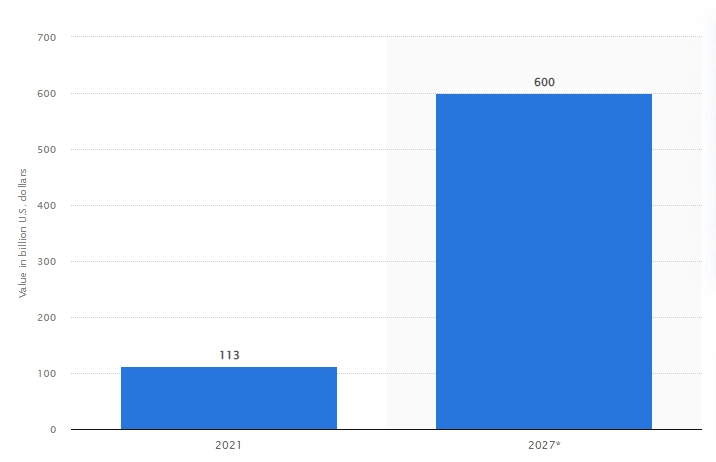 One of the factors behind the growth in popularity is the benefits provided by online rental services. In this case, it is convenience and accessibility. Studies in the US show that 77% of people prefer to rent rather than buy to save money.
The re-commerce industry is becoming attractive to investors as well. More than $1 billion has been invested in rental startups in the last 5 years.
Why is the popularity of rental products growing?
1. Interest of generation Y in joint consumption. Active consumers now are people 26-41 years old, born between 1981-1996. They have already started a family, have a stable income, and with it fixed expenses: real estate expenses, daily expenses, a car, family expenses, travel, etc. Generation Y has become more committed to the concept of shared consumption rather than ownership.
2. The desire of the consumer for a better deal. In most cases, renting is cheaper than buying. Especially when it comes to seasonal products, complex products (electronics, gadgets), where the decision-making takes longer. One of the driving forces here is the Lost Profit Syndrome (FOMO). This factor forces us to look for better offers, to buy surpluses.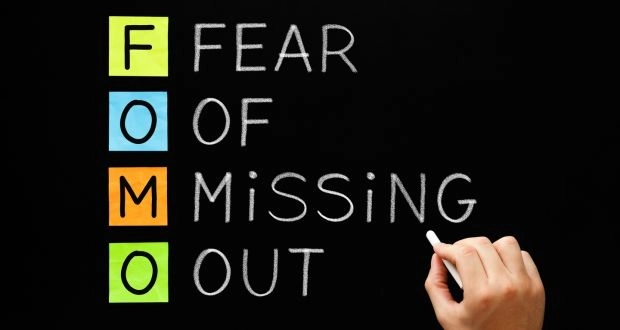 3. Modern marketplaces and rental aggregators. There are more and more electronic platforms for different niches for rent. They save the consumer time, are distinguished by a wide variety of offers, the functionality becomes simple and reliable. Therefore, their credibility is growing. Suffice it to recall some of the most successful: Airbnb, Uber.
4. The popularity of conscious consumption. Concern for a safe environment encourages repeated, shared consumption. The opportunity to contribute to environmental protection by renting out things increases the personal responsibility rating. Eco-activists influence even large giant companies, forcing them to minimize the carbon footprint in the production of goods.
Choosing a niche and products for rent
One of the first steps to creating your own rental marketplace is choosing a niche. What items do you want to rent? It will be better if you already understand this or have the opportunity to study this area.
When choosing a niche, consider factors such as:
How many services already exist in this sector, niche.

Who are your competitors.

What are their benefits.

The popularity of the selected sector among consumers.

What resources do you already have.

What will be the scope for scaling.

The high cost of purchases, maintenance.

Is there seasonality?

There is a wide variety of rental business ideas: from renting children's things to snowplows. Here are some examples:
Real estate, apartments, party rooms.

Photo, video equipment, accessories to them.

Equipment for sports/fitness, outdoor activities.

Props and equipment for corporate events, birthdays, parties.

Equipment for fishing, hunting.

Cars, scooters, bicycles, ATVs.

Equipment for hiking, glamping, rock climbing, mountain climbing, rafting.

Clothes, suits, accessories.

Children's goods: furniture, car seats, sun loungers and more.

Cleaning equipment: car washes, window cleaning robots, steam generators, garden vacuum cleaners, etc.
How to make money on the rental marketplace
Let's find out how the rental process works on the marketplace, who are the participants and where is the benefit? Your rental marketplace provides a place where product owners, i.e. vendors post their rental ads. In this case, the marketplace model can be:
B2B – for example, coffee machine manufacturers can rent out their coffee shop equipment.

B2C – building owners provide premises for rent for holidays.

C2C – private property owners rent apartments.

Mixed – both individuals and organizations use the online platform to offer their services. For example, taxi services and private owners rent cars to individuals.
So, the owners receive income from each day of rent of their products. How will you earn income? There are several options:
Transaction commission. The most popular way of income. The size of the commission can be flexible, depending on the margin of the product, the rating of the seller, the volume of transactions, etc.
Promotion fee. Owners pay to have their ads appear at the top of the general listing.
Ad placement fee. Owners have free access to the marketplace, but in order to place their rental ad, you need to pay for it.
Subscription. You charge sellers for every month that ads are placed on your site. Suitable if the competition in your segment is very low, and the popularity of the service is high. Or your marketplace has already established itself in the market and is popular.
Key features for a rental marketplace
Now that we have figured out how online rental works, let's figure out what should be on the marketplace so that it becomes a convenient and attractive platform not only for tenants, but also for vendors.
It's the basic killer feature. Without it, your marketplace will not fully function. And you will accept applications via mail or phone. The visitor should be able to: choose the right product, the right dates and pay the rent. In some systems, this functionality is added as a separate add on or pluggin, in others it is necessary to modify the functionality.
The main advantage of this functionality is that users save time. Instead of waiting for a response to their request via email, they will be able to place an order and pay for it online.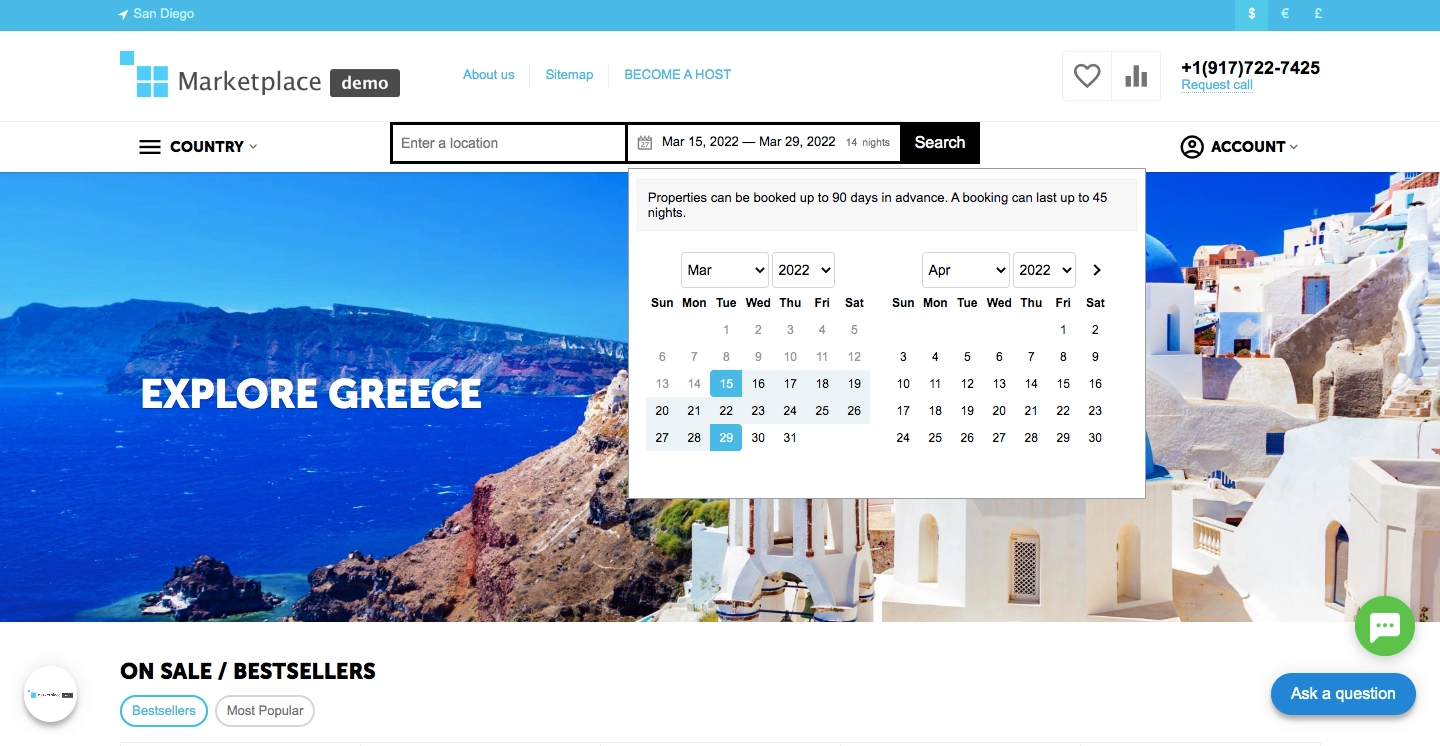 On it, the visitor will see for which dates it is possible to book the product. This system will allow sellers to manage and control rentals and avoid duplicate orders. Placed orders will be automatically reflected in the availability calendar.

Automatic calculation of the cost of the reservation
For some categories of goods, a dynamic price may be provided. For example, the cost of renting a room for a holiday on weekdays is cheaper than on weekends. The price may also vary from time to time.
Automatic cost calculation will greatly simplify the administration of the marketplace by sellers, as well as add tangible user-friendly functionality for users.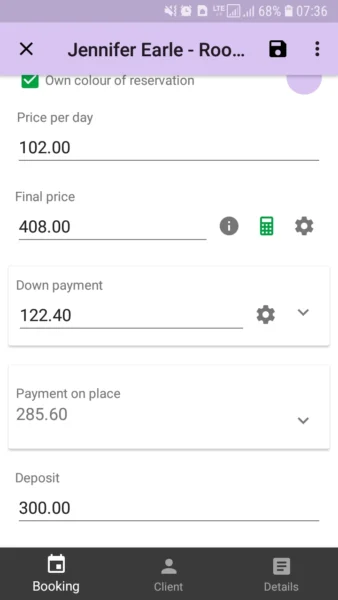 Prepaid booking, payment upon receipt or 100% payment for the booking
Payment systems should provide for various payment methods. The more payment options you provide to users, the more advantages you have over your competitors.
Each method has its own advantages, so it is worth implementing them as your marketplace grows and develops. Pay on delivery certainly establishes credibility in your site, but you may run into "ghost clients." Prepaid orders gives you a guarantee that the client will use the service and you will not lose profit. 100% payment frees sellers time to prepare goods for rent.
Methods of receiving and returning
To do this, you can use any delivery system, as in regular online stores. It should be quick if you need to deliver the equipment on the same day. Or you can follow the "order online, pick up in store" principle. Add your pick up points for rent/return of goods.
Automatic sending of letters and documents
Manually sending emails about successful bookings, booking confirmations, reminders and documents can be a time consuming process for managers. Automation of mailings will save a lot of time for administrators and help avoid mistakes.
Confirmation of the reliability of the tenant
Some equipment is very expensive, so consider a way to check the client's security in advance to avoid fraud. To do this, you can set up a customer verification system using validators. A similar experience has been implemented by CSiRentals. They rent out photo and video equipment. To verify tenants, a three-step verification of customers is used through Telesign-, Emailage-, USPS-validators. They verify all personal information and issue data on possible risks.
Read more about what features should contain the best marketplace platform here.
Think about ways to inspire your customers to share their experience. Improve rental quality and provide bonuses for sharing. You can offer lower rates for longer stays or offer package deals.
Develop offers that will improve the customer experience and help retain loyal customers.
This is the easiest way to generate additional income and diversify your business in the future. To do this, you will not need additional costs, most platforms already have built-in payment modules. You should delimit the user path at the stage of choosing a further action: purchase or lease.
How to make a rental marketplace?
The choice of the platform on which your rental service will be implemented is one of the important points on the way to a successful online rental business. When choosing, focus on:
Ease of administration

Breadth of functionality

Ability to customize the platform to suit your requirements

Price-quality ratio

Simplicity and accessibility of technical support
It can be a constructor with additional add ons or a powerful CMS suitable for creating and developing a marketplace, like CS-Cart Multi-Vendor.
Its advantage is that the wide functionality of the platform already includes everything you need to run a business. But even with more than 500 ready-made functions, customizing it to your needs is not difficult. The popularity of the CS-Cart product ensures that you can always find developers to support and develop your marketplace. Free video tutorials and documentation will help you understand and set up the marketplace.
And in order to launch the marketplace faster, we recommend starting with the MVP version.
Examples of rental services on CS-Cart
Event.Top - Event management marketplace
Event.Top offers to rent everything for a comfortable holiday. Their service helps customers avoid unnecessary expenses for the purchase of one-time items, save time on finding the necessary things for the holiday. Previously, Event.Top accepted applications from customers and processed them manually. Now the marketplace unites not only large restaurants, companies, but also individuals who provide services, such as presenters, DJs, etc. This is an example of a mixed business model.
What opportunities are there on the marketplace:
Easy navigation, a variety of filters to search for the right products, including by the right dates.

Availability calendar.

Placed orders are automatically reflected in the calendar, helping to avoid duplicity, analyze popular products and monitor their progress.

Dynamic price system depending on the date and time of booking.

An easy way to place and place orders.

Opportunity to promote vendors: ratings, reviews of vendors and their products.

Promotions, discounts, cashbacks for customers.

Possibility to order the delivery of catering, receptions, food.

The possibility of not only renting, but also buying.
ComfortCar - Car rental service
Car rental service in Poland. In this marketplace, car rental affiliates in 8 cities act as vendors. ComfortCar customers have already made more than 150,000 trips, and the fleet includes more than 500 vehicles.
Functionality on the site allows you to:
Select a car category and filter by the desired characteristics.

In the car card, select the city of rental and the city of return, indicate the desired dates.

Automatic calculation of the cost depending on the rental period, additional equipment, travel abroad of Poland.

Different checkout for individuals and legal entities.

Your own CRM system for the vendor, with the following features: manage orders, track cars, monitor the loading of cars, check payments, assign drivers for car delivery, add available cars, pay salaries to drivers and much more.

Availability calendar for prompt display of information about booked cars.

The possibility of returning the car in another city.
CSiRentals - Photo and video equipment rental service
On the CSiRentals website, you can rent equipment for filming, as well as arrange its delivery around the city. Before the site was created, administrators had to contact each client separately, clarify the details of the order and calculate the cost of rent. Now it is a full-fledged rental site.
Implemented on the site:
Automatic cost calculation of rent based on the details of the order.
Administrators set the rental conditions once and then the site automatically calculates the cost.
Flexible tariff plans are provided for customer focus.
An easy way to place an order and pay online.
Possibility of delivery or pickup.
Refunds can be made at different offices.
Three-step customer reliability check.
Separate registration form for individuals and legal entities.
With the right infrastructure and marketing strategy in place, you are already well on your way to success in the online rental market. If you take the time to find the best technology options, build solid customer relationships, provide an easy and convenient service that you will want to return to, you will have everything you need to create a profitable rental business. So go ahead – go out and start creating your rental marketplace!
Subscribe to stay up-to-date!
I want to be notified about ecommerce events.
Subscribe to stay up-to-date!
I want to be notified about ecommerce events.