Project URL
csirentals.com
Main project goal
Introducing new functionality
Csirentals.com is an unusual CS-Cart project, which is built not for selling products, but renting photo and video hardware. Not only we integrated various features into the site, but also made complicated rental mechanism.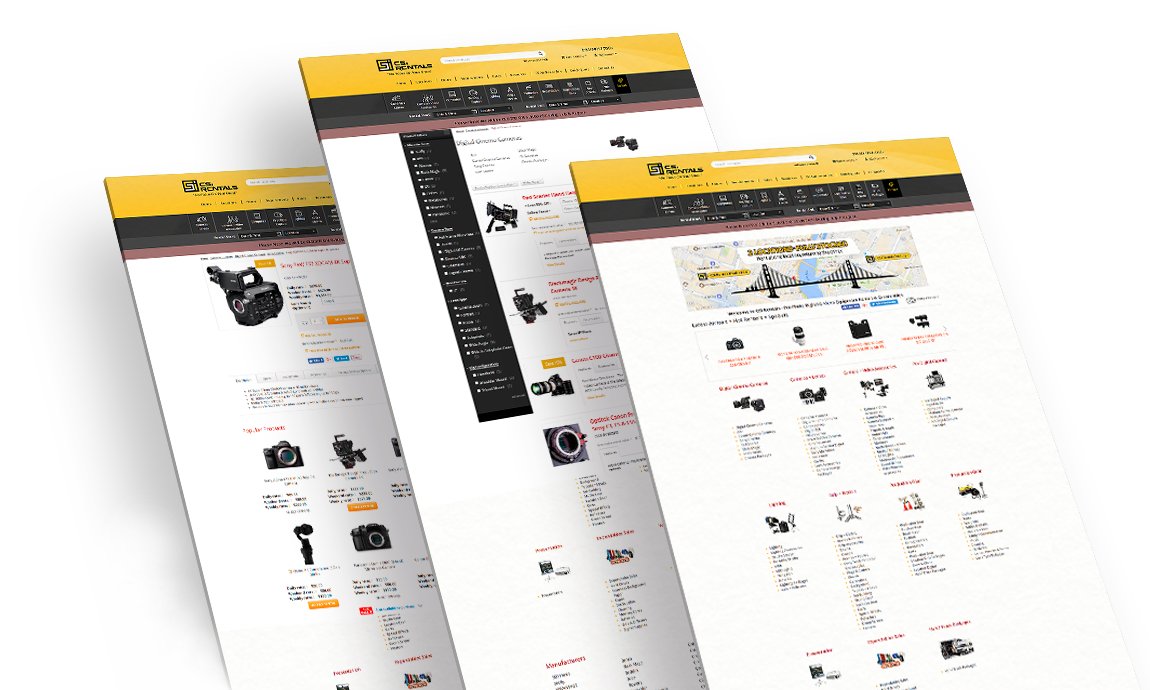 ---
---
To rent hardware in a big city as New York, time is of the greatest essence. Photo and video hardware is not an exception. Specially for project's owner needs we developed a mechanism, allowing to take into account holidays and days off, already rented or reserved hardware.

For site's client rental process is simple: adding items to cart, select rental dates and choose a place for shipping or delivery.
---

---
With store's expension additional development and new functionality is necessary. Now csirentals.com has two pickpoints, which are being taken into account when renting. Specially for completing various tasks a dedicated developer is provided, which contacts directly with store's owner.
Over 100 hours of development