Why is creating your own marketplace so popular now? Because it is a business model that is universal and suitable for any industry. A content streaming service like Spotify, a hotel booking service like Airbnb, or a freelance site like Kwork all bring providers and users together. Add to this the absence of costs for the purchase of products, various ways of monetization, a quick launch through MVP development, the ability to provide services to individuals and legal entities wholesale or retail.
Therefore, the creation of a business based on the development of a marketplace is in great demand. And the first question that the owner faces is what to do the development on?
A good marketplace builder will help you quickly create an e-commerce platform and enter the market. In this article, we find out which of the must-have functions should be in the constructor in order to make the right choice from all the variety.
Why is it better to choose a ready-made solution for creating a marketplace, rather than writing from scratch?
In the previous article "Custom Development vs Ready-Made Solution", we reviewed development solutions and explained in detail the pros and cons of each.
Individual, completely self-written solutions allow you to create a unique marketplace that fully meets your requirements. You choose the technologies on which the marketplace will be created.
But developing from scratch has its drawbacks. The very search for an experienced development team can take a lot of time and resources. In addition, you will need to describe your requirements in detail and jointly form a high-quality terms of reference. The outcome of the development will depend on this. Moreover, it is a labor intensive process. Unlike ready-made solutions, you need to think through and create all the functionality. As a result, the timing of the launch of the marketplace is not predictable.
Development from scratch was almost the only solution 15 years ago. Today you can find many ready-made products, low-code cloud solutions that allow you to quickly deploy and easily manage the marketplace. Inside, there is already the necessary functionality to get started.
How to choose the best solution for your marketplace?
We have compiled recommendations on what a marketplace platform should be like so that you can quickly launch and easily manage your business.
1. No-Code or Low-Code software
To make the creation and configuration of the marketplace simple and straightforward, and not require a huge team of IT specialists to manage, choose no-code or low-code platforms.
Low-code allows you to design and build a website through clear and intuitive tools. You just drag and drop blocks in the interface and create the desired functionality. As a rule, such platforms already have a set of ready-made functionality. But even if you need to customize the site, then development based on ready-made templates will be easier.
No-code platforms are similar to low-code, but they are suitable for business users who have no idea and technical skills at all. All setup and management of the marketplace takes place through the user interface.
In order to develop a marketplace on low-code/no-code solutions, it is enough to clearly understand the business processes and workflows that you implement in the platform.
Benefits of low-code/no-code platforms:
Ease of use. The development process is easier or does not take place through intuitive interfaces.
Quick launch and development. You can create the main components yourself, connect the necessary functionality thanks to ready-made templates. This is the perfect way to quickly launch an MVP marketplace.
Low costs. You not only save time, but also reduce the burden on IT specialists for customization and maintenance. You will need less hours for development. Plus, you can test new ideas faster.
User support. To make it easy for any user without deep technical knowledge to work with the platform, platform developers support it with video instructions, tips, and a knowledge base.
CS-Cart Multi-Vendor offers both a No-Code cloud solution and an On-Prem platform for installation on the owner's equipment. With CS-Cart Multi-Vendor No-Code, it will take a few minutes to launch an MVP marketplace. You do not need hosting and your own server, and the configuration and management takes place through the user interface. To expand the marketplace, you can easily switch to a ready-made open source platform. It contains all the necessary functionality, there are ready-made design templates, intuitive display settings. If necessary, you can customize the marketplace for any needs.
2. Platform capabilities for easy and fast scaling
A quick launch of an e-commerce site involves creating an MVP based on a ready-made solution with simple functionality settings. But what if you expand to a million users and products in a year? If you need to add new geographic regions? The marketplace platform must be scalable and support business growth. Also, in order to highlight your brand and add unique features, when choosing, pay attention to whether it will be possible to customize the necessary modules and make the development for yourself.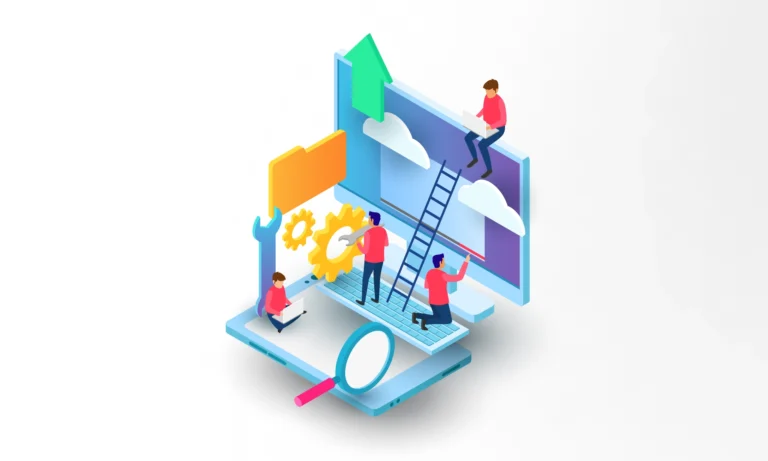 CS-Cart Multi-Vendor offers a choice of 5 solutions for creating an e-commerce site of any complexity:
CS-Cart Multi-Vendor No-Code. Cloud solution for easy launch and testing of hypotheses.

CS-Cart Multi-Vendor Standard. An open source server solution. The functionality includes more than 500 ready-made functions, a simple visual editor for CMS, design, themes, texts.

CS-Cart Multi Vendor Plus. In addition to what is in the Standard version, on the basis of Plus you can create a full-scale marketplace with a single mobile application for sellers and buyers.

CS-Cart Multi-Vendor Ultimate. Based on this solution, you can combine several businesses into one and create a multi-brand marketplace with many storefronts and your own warehouses.

CS-Cart Multi-Vendor Unlim. Suitable for fully customized projects.
If you need to expand the capabilities of your marketplace, the CS-Cart platform allows you to easily transfer your marketplace from a cloud solution to a server one, from Plus version to Ultimate.
3. Customizable and easy-to-manage functionality
Even if you have sufficient technical knowledge and are well versed in the intricacies of e-commerce, a marketplace platform should be understandable not only to you. Since the marketplace model involves the participation of sellers, the creation and placement of products on the platform should be just as accessible and understandable for them. The seller should be able to independently customize their pages and understand the management of their storefront, without resorting to the help of technical specialists. After all, the success of sellers on the marketplace leads to your profit.
In order for you to quickly launch the marketplace, CS-Cart has an initial setup wizard that will allow you to quickly adapt the platform to your business.
CS-Cart has built-in design tools to manage page design and content. You can create page layouts by simply drag-and-drop blocks. And in sales reports, information for sellers is displayed in a convenient way.
4. Ability to implement different business ideas: B2B, D2C, B2B2C
Very often, at the startup stage, marketplace owners choose one business model, and as the marketplace develops, they add new ones and mix them up. There are several benefits to using a variety of business models.
First, different models allow you to expand your customer base and sales opportunities.
Secondly, it allows you to more effectively and quickly adapt to rapidly changing market conditions. By having different revenue streams and business strategies, companies can mitigate risk and weather economic downturns.
In addition to wide functionality for the classic B2C marketplace model, CS-Cart has many functions for other business models. You can create a separate B2B storefront that is only available to approved sellers. The platform supports tiered pricing, bulk discounts for B2B customers' needs. In addition, you can create customized product catalogs, manage inventory, and process bulk orders efficiently.
5. Marketplace localization for different countries
According to CSA Research, if visitors don't understand a site, they won't buy from it. Marketplace localization is important for several reasons. First, by adapting the marketplace to the local language, currency, cultural preferences, you create a personalized experience for customers. And also remove unnecessary barriers and make unhindered access to the marketplace. And this increases the trust and loyalty of customers.
Secondly, you expand your capabilities, enter new markets and gain access to a new customer base. To attract and retain new customers, you need to understand and meet the needs of this audience, look at and analyze competitors in this market.
The CS-Cart platform allows you to work all over the world thanks to: built-in 26 languages, multicurrency, tax settings and GDPR compliance. High-quality translation by native speakers is available for the storefront, admin panel and seller. You will be able to attract vendors from any corner of the world. The GDPR governs the transfer of personal data within and outside the EU. Your regulatory environment for doing international business will be in order.
A prerequisite for any trading platform is to ensure the security of transactions. In the digital age, data breaches and identity theft are not uncommon. You must be aware of the protection of confidential customer and supplier information. This includes, among other things, commercial and personal data: names, email addresses, telephone numbers, commercial contract terms, commercial data that can give an advantage to competitors, and so on.
High security measures prevent fraud and unauthorized access to your platform. By implementing strong authentication protocols, encryption methods, and regular monitoring, you can minimize the risk of fraudulent transactions and hacking attempts while providing a safe and secure environment for your users.
To protect against unauthorized access and information leakage, CS-Cart has implemented:
Compliant with PCI DSS requirements. These are strict security standards for storage, processing and transactions with bank cards.

Compliance with GDPR requirements for the control of personal data.

Built-in anti-spam filter Google reCARTCHA.

Data pre-moderation function. You can view and verify the vendor and the content they want to publish before it appears on the marketplace.

Setting up and managing employee access. You can set up separate access for each employee only to the necessary functionality of the platform.

Secure data storage. CS-Cart does not store passwords.

Built-in protection against SQLi, XSS, CSRF.

Code review for each development task to check the code for flaws and unsafe patterns.
7. Create an omnichannel product
Omnichannel allows you to combine all possible ways of communicating with a client in one place. Presence on various services, platforms, social networks and instant messengers, the ability to make purchases through any device is becoming an integral part of modern e-commerce. Regardless of where the client wrote to you from, the ability to accept and process an order on your marketplace is omnichannel.
What omnichannel does:
Improves customer service. The buyer can contact through any sales channel and will know that the seller is aware of his purchase history. By collecting data from different sources, you can make personalized offers.

Increases traffic and sales. According to 

research

, omnichannel customers spend 10% more.

Improves customer confidence. Customers develop more trust in the brand if it can be found on different sites, contact the seller without any problems and make a purchase.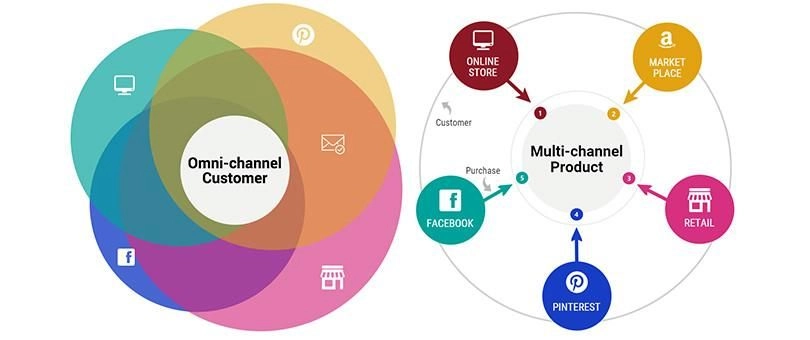 CS-Cart allows you to create a global marketplace with a network of local storefronts and a single control center. There are tools on the platform for this:
Creating showcases for local markets with individual payment and delivery settings.
Synchronized mobile application for the marketplace, for comfortable shopping.
Integration with any services and applications through the Zapier platform.
Integration with sites and the ability to add a widget of your pages to any site. The site visitor will be able to purchase goods directly in the widget, which means on your marketplace.
Omnichannel tracking interface for customer journey, analytics, CAC, CLV and other data.
One control panel for all showcases and sales channels, no matter where you sell.
8. Opportunities for SEO promotion
SEO is essential to drive organic traffic to an ecommerce site, improve search engine visibility, and attract potential buyers and sellers. But marketplace SEO tools are also essential for merchants to promote their products and improve the visibility of their listings on search engines.
The CS-Cart platform is made as friendly as possible for search engines, and thanks to the built-in tools, you and sellers can independently manage meta tags, redirects, snippets, descriptions and keywords for each page.
In 2022, users worldwide spent 110 billion hours on apps, and total in-app spending was approximately $167 billion. The most popular apps in 2022 among marketplaces and online stores were Shopsy, Meesho, Flipkart, Amazon, and Tata Neu.
The mobile app makes shopping more accessible and convenient, while marketplaces can analyze data and offer a more personalized user experience. For example, push messages for sending promotions and sales work more efficiently than regular SMS messages.
The main characteristics and features that shopping apps should have are: personalization, great user experience and ease of checkout.
In CS-Cart, the source code of the mobile application is available for platforms starting from the Plus version. And this means that you can customize the appearance and functionality of the mobile application to suit your business goals.
All data of the marketplace mobile application is synchronized in real time with the desktop version. The same app is available for merchants to manage their catalog and orders.
10. Business process automation
The operational activities of an online store and a marketplace are very different in terms of order processing volumes. When you choose a multi-vendor platform, you need to consider its capabilities for automating business processes. Although this may require additional costs and resources from you, in the future you will be able to save and optimize time for processing orders, documents, reconciliations with sellers, marketing and other processes. Automation will help you allocate resources intelligently and thereby accelerate the development of the marketplace.
In addition to setting up the basic functionality of the CS-Cart Multi-Vendor platform for product management, order processing, sales tracking and customer interaction, a lot of additional add-ons and extensions are available to automate processes:
Live search

 will not only help you provide quick and smart product searches for customers, but will also collect history and analyze search activity for you. This information will give you the necessary hints and recommendations for the search string.
Advanced E-mail Marketing contains ready-made email templates and placeholders for notifications about abandoned carts, wishlists, viewed products, requests for product reviews. You can customize the time and volume of sent messages. The add-on allows you to add coupons for promotions to the body of the letter and collects statistics. Much of the email marketing work will be automated.
To ensure that the speed of the marketplace is not slowed down by heavy images, the WebP Images add-on automatically converts graphics on the site (product photos, logos, banners, etc.) into the WebP format. The client will not notice the difference in image quality, and the pages will run faster.
If there are a significant number of users on the marketplace, then processes such as ordering and user registration may be slower. In order to speed up the loading of pages and not test the patience of visitors, the Email Logger/Delayed Email Sender add-on will make sending emails and notifications a separate process. Marketplace pages will load faster.
When choosing a platform for creating a marketplace, you need to pay attention not only to the cost and timing of its creation. Consideration should be given to the ability to quickly launch and create an MVP version, while it is not difficult to switch to an extended edition to create a full version of the marketplace. As well as easy learning to work on the platform for your vendors.
At the same time, modern trends in consumer behavior dictate their own rules. Your e-commerce business needs to be omnichannel and meet the requirements of a modern mobile app.
And in order not to drown in operational processes, when your marketplace reaches the peak of its development, you should take into account its possibilities for automation and lay it down at the stage of creating the MVP version.
Subscribe to stay up-to-date!
I want to be notified about ecommerce events.
Subscribe to stay up-to-date!
I want to be notified about ecommerce events.