An on-demand service marketplace is a platform that connects service providers with consumers in real-time, offering convenience and flexibility in the consumption of goods and services. From ride-sharing services, house-sharing platforms, to groceries and meals delivered on-demand. These marketplaces have become essential in our fast-paced world, where people prefer instant solutions.
An on-demand service marketplace completely revolutionized the way people consume goods and services. It's no surprise that the demand for on-demand services has skyrocketed over the years. People want flexibility and convenience, and these marketplaces offer just that.
Do you have an idea? We have a solution!
We'll develop marketplace for any needs
Aside from the obvious convenience, on-demand service marketplaces offer benefits such as competitive pricing, increased job opportunities, and flexible work hours that cater to almost any lifestyle. These marketplaces have not only changed the way we consume but also the way industries operate.
The advent of on-demand service marketplaces has opened doors for entrepreneurs to create their own platforms catering to specific needs or niches. If you're considering building your own on-demand service marketplace, stay tuned for the next section where we will delve into the process.
On-Demand Service Economy Statistics and Trends
The on-demand economy is experiencing a significant boom, as it has gained widespread acceptance among a large portion of the population. This type of economy refers to the economic activity facilitated by digital marketplaces and service providers, catering to consumers' needs for convenient access to goods and services.
Examining the reasons behind the successful integration of the on-demand economy, we can draw certain conclusions. This type of economy is witnessing rapid growth, delivering impressive return on investment, and allowing businesses to streamline their operations efficiently.
The on-demand economy is expanding at a remarkable pace, meeting the demands of individuals by providing instant access, convenience, and personalized experiences to customers.
Projections suggest that the on-demand economy is expected to surge and reach a staggering $335 billion by the year 2025. Already, consumers are spending $57.6 billion annually in the on-demand economy, serving a user base of 22.4 million people.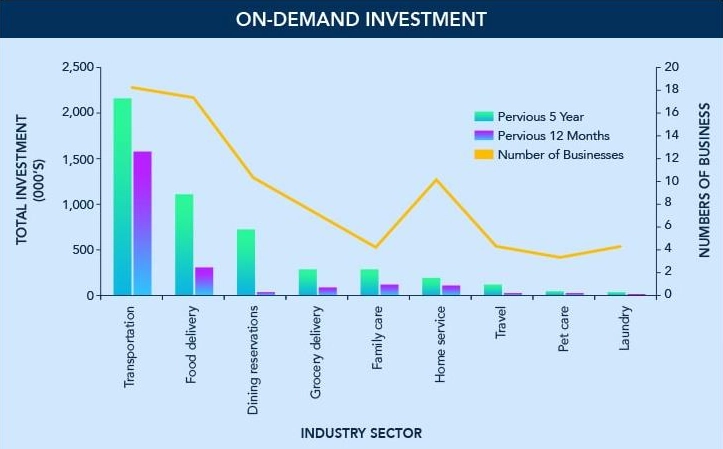 The primary category of on-demand spending is seen in the realm of online marketplaces such as Ebay and Etsy, drawing in approximately 16.3 million consumers on a monthly basis and resulting in an annual expenditure of nearly $36 billion.
Transportation services such as Uber and Lyft rank second with 7.3 million monthly consumers, contributing to an annual spending of around $5.6 billion.
Following closely is the food and grocery delivery sector, represented by platforms like Instacart, attracting 5.5 million monthly consumers who collectively spend approximately $4.6 billion annually.
Other on-demand services including home services (e.g. TaskRabbit), freelancer services (e.g. Elance), and health and beauty services (e.g. StyleSeat) result in a combined annual expenditure of $8.1 billion.
Additionally, all other forms of on-demand activity generate around $3.8 billion in annual spending.
The on-demand industry has sparked a significant economic revival, and the following remarkable facts underscore the on-demand economic revolution:
51% of firms operating in the on-demand economy have experienced boosted profits.
67% of employees working in these businesses have witnessed an increase in their earnings.
45% of employees express satisfaction with their flexible working schedules.
Investment in on-demand apps and websites is projected to reach $335 billion by 2025.
The on-demand economy is disrupting traditional business processes across various industries.
Why Are On-Demand Service Marketplaces Popular?
On-demand service marketplaces have gained significant popularity for several reasons:
Convenience: On-demand service marketplaces offer unparalleled convenience to customers. They allow users to access a wide range of services instantly, anytime, and anywhere. Whether it's transportation, food delivery, home services, or beauty and wellness, these marketplaces bring services to users' doorsteps, eliminating the need for time-consuming searches or appointments.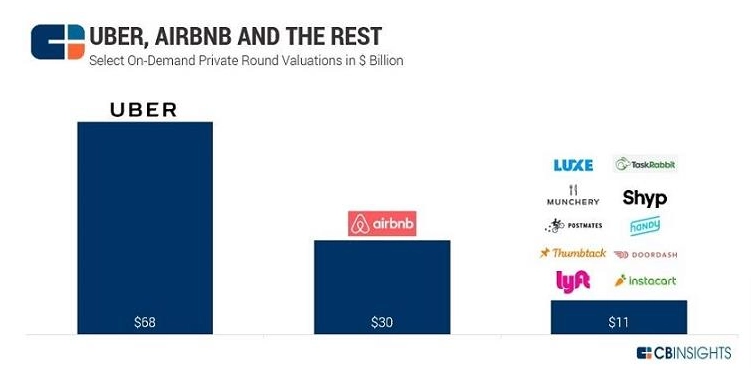 Time and Cost Efficiency: On-demand service marketplaces save both time and money for consumers. Instead of individually contacting service providers or businesses, users can easily compare options, check availability, and make bookings through a single platform. This efficiency translates to cost savings as users can often find competitive pricing and transparent fees.
Variety and Choice: These marketplaces offer a diverse range of services, providing consumers with a plethora of options to choose from. Whether it's different cuisines, transportation options, or professional services, users can explore and select based on their specific preferences and needs.
Trust and Reliability: On-demand service marketplaces typically implement verification processes, ratings, and reviews for service providers, ensuring trust and reliability for users. This transparency allows customers to make informed decisions and have confidence in the quality of service they will receive.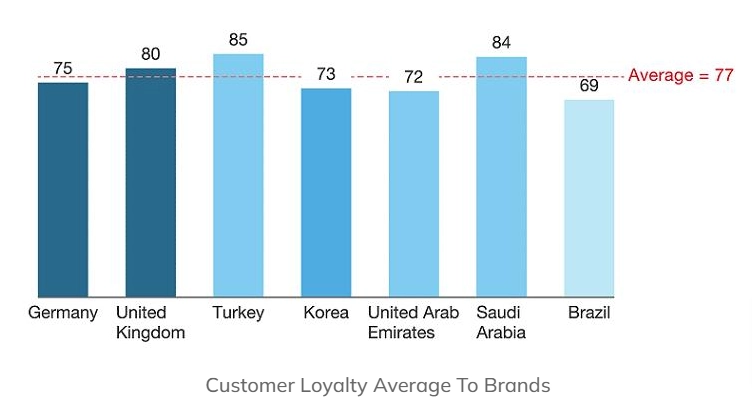 Flexibility and Accessibility: On-demand service marketplaces are designed to be easily accessible via mobile applications, making them available at users' fingertips. This flexibility enables users to request services on-demand or schedule them in advance, fitting their specific requirements and busy lifestyles.
Gig Economy Opportunities: On-demand service marketplaces create opportunities for service providers to participate in the gig economy and earn income through flexible work arrangements. This has attracted a diverse pool of individuals, including freelancers, part-time workers, and independent contractors, enhancing the availability of services on these platforms.
Technological Advancements: Advancements in technology, including GPS tracking, real-time notifications, and secure payment gateways, have significantly contributed to the popularity of on-demand service marketplaces. These features enhance the overall user experience and provide a seamless and convenient service delivery process.
How Does An On-Demand Service Marketplace Work?
The on-demand service marketplace is a platform that connects service providers with customers in real time. An on-demand marketplace exists for nearly every service imaginable, including but not limited to food, transportation, cleaning, salon services, and music streaming.
On-demand service marketplaces are arranged in next manner:
Customers leave requests for service.
Requests matches with the service provider.
Provider can accept or decline it.
If the provider accepts it, then fulfills the service.
Provider gets money except marketplace commission.
Customer leaves rating and feedback.
The platform allows customers to request services through a mobile application or website. The request is then matched with a service provider who is available to fulfill the request. Once a match is made, the service provider is notified of the request and can accept or decline it.
If the service provider accepts the request, they will fulfill the service at the customer's location. The customer can then track the service provider's progress in real-time through the mobile application or website.
Upon completion of the service, the customer is prompted to rate the service provider and provide feedback. The service provider's rating and feedback are then used to improve the quality of the service provided on the platform.
The on-demand service marketplace operates on a commission-based model, where the platform takes a percentage of the service provider's earnings for each completed service. This model incentivizes the platform to provide high-quality service and maintain high customer satisfaction.
Types of Service Marketplace
Services marketplaces can be classified into various types, each catering to different needs and industries. Here are some popular examples:
Travel Marketplaces: These platforms offer a wide range of services for travelers, including accommodation, travel packages, and attractive vacation offers. Examples include Airbnb and Booking.com.
Fitness and Healthcare Marketplaces: These marketplaces focus on promoting a healthy lifestyle by connecting users with professional trainers, nutrition experts, and healthcare providers. They offer services like personal training, wellness coaching, and medical consultations.
Education Marketplaces: These platforms provide opportunities for learning through live tutoring sessions and online courses. Users can access a variety of subjects and courses, often with the flexibility of learning at their own pace. Prominent examples include Coursera and Udemy.
Hyperlocal Delivery and Aggregator Marketplaces: These marketplaces create networks of local service providers to offer convenient doorstep services. They connect customers with various services, such as food delivery (UberEats), ride-sharing (Lyft), and carpooling (BlaBlaCar).
Tool Rental Marketplaces: These platforms enable customers to rent specific tools for short periods. Users can access a wide range of tools, from drills to moving trailers, for their specific needs. HomeDepot is an example of a tool rental marketplace.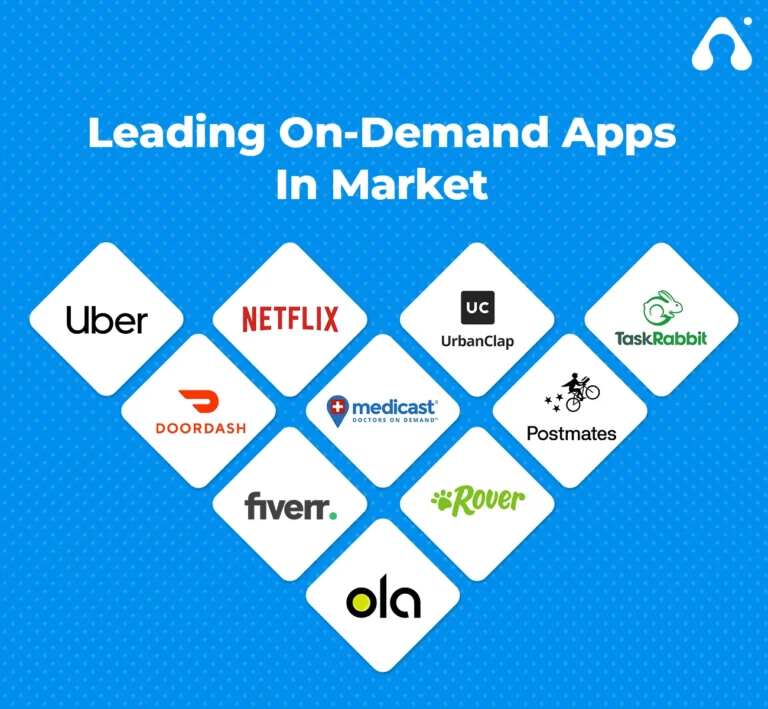 These different types of marketplaces cater to diverse needs, making it more convenient for users to access services and resources in their respective domains.
Building an On-Demand Service Marketplace
Before we dive into the technicalities of creating an on-demand service marketplace, it's crucial to choose the right service based on market demand. Start by conducting market research and analyzing existing on-demand service marketplaces. The most successful marketplaces have services that address an immediate need, solve a problem, or provide new and innovative solutions for customers.
5 Steps to Create an On-Demand Service Marketplace
#1 Choose a Digital Platform for On-Demand Service Marketplace
Choosing the right digital platform for your on-demand service marketplace is crucial as it determines the functionality, scalability, customization, security, and support of your business operations. It directly impacts the success and efficiency of your marketplace in providing services to customers and service providers.
When developing your MVP, it is essential to involve potential customers. This approach will help you get feedback on what works best for them. An MVP should be attainable and affordable. Hence it might lead to a better understanding of what customers want, allowing you to pivot as required.
Next, you need to build a prototype to test the functionalities and ease of use of the platform. A prototype can consist of unique aspects or features that differentiate it from competitors – something that stands out.
#4 Design and Development
Once your MVP and prototype are ready, you can start developing your platform's core features. This stage involves coding and writing algorithms for your product, including mobile applications and web-based platforms.
Testing and launching your platform are critical steps. Testing helps identify any bugs or glitches that users may encounter in using your platform. After making the necessary adjustments, you can then launch your product into the market, beginning a new chapter in the journey.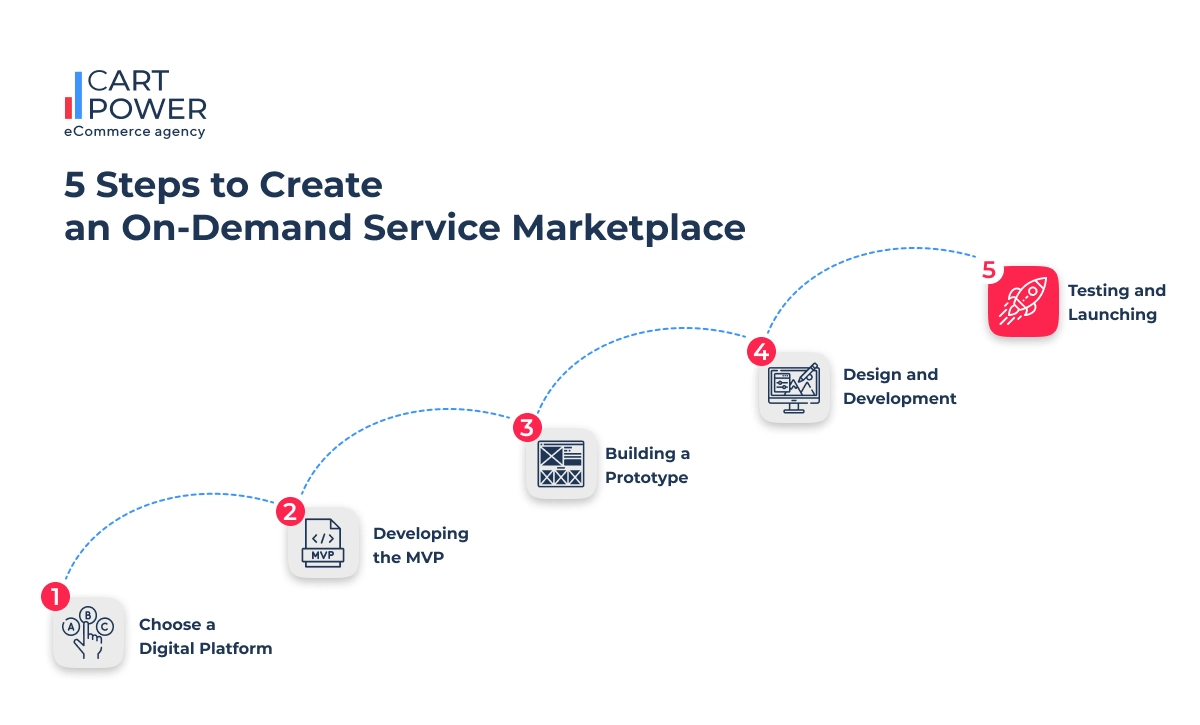 Development Tips and Essential Features for On-Demand Service Marketplaces
In the on-demand marketplace, there are three separate portals designed for three distinct user groups: customers, service providers, and administrators. Below, we will provide an overview of the tips and unique features found within each of these portals. Make your on-demand service marketplace the best it can be.
Customizable User Profiles:
Allowing users to create customizable profiles increases customer engagement and builds loyalty.
Integration with Payment Gateways:
The platform must integrate with multiple payment gateways to reduce friction during transactions.
Secure Data Management:
Data security is essential in any online marketplace. Invest in security measures to protect your customers' personal and payment details.
Reviews and Ratings:
The reviews and ratings feature in on-demand marketplaces helps users choose highly-rated professionals using feedback from previous customers.
Search and Filter:
The search and filter functionality allows users to easily find the desired service by navigating to the services page.
Registration:
The registration process aims to be streamlined and efficient, ensuring a seamless onboarding experience for service providers. It is designed to be simple and hassle-free.
Location-based Tracking and Services:
Location-based services improve the customer experience with personalized search and tailored results.
Real-time Communication Tools:
Provide real-time channels of communication between service providers and consumers to improve trust and reliability.
Analytics Tracking and Reporting:
Use analytics tracking systems to establish product trends, business performance, and user behavior. It should monitor weekly, monthly, and yearly Providers earnings.
Comprehensive Management:
The Comprehensive Management feature provides administrators with efficient control over the various modules of the marketplace, including user management, profiles, bookings, revenue, and offers. This allows for comprehensive tracking and oversight of all aspects.
Marketing System:
The Marketing Module empowers administrators to effectively promote and advertise the marketplace, enhancing customer attraction and brand visibility.
Loyalty Management:
With the Offers & Discounts feature, administrators can generate promotional offers, discounts, and promo codes for customers. This facilitates effective customer engagement and retention, leading to increased return on investment (ROI).
Payments System:
The Manage Payments module streamlines the administration of customer payments and disbursement to service providers. Administrators can easily monitor earnings and optimize payment processes.
Reports & Analytics:
The Reports & Analytics feature provides valuable insights for monitoring the marketplace's progress. Administrators can review reports on customer registrations, completed orders, and revenue earned. This information helps in developing future strategies and making data-driven decisions.
On-Demand Service Marketplace Success Stories
Rover is an online platform that connects pet owners with pet sitters and dog walkers. On Rover, pet owners can find and book trusted and reliable caregivers for their pets.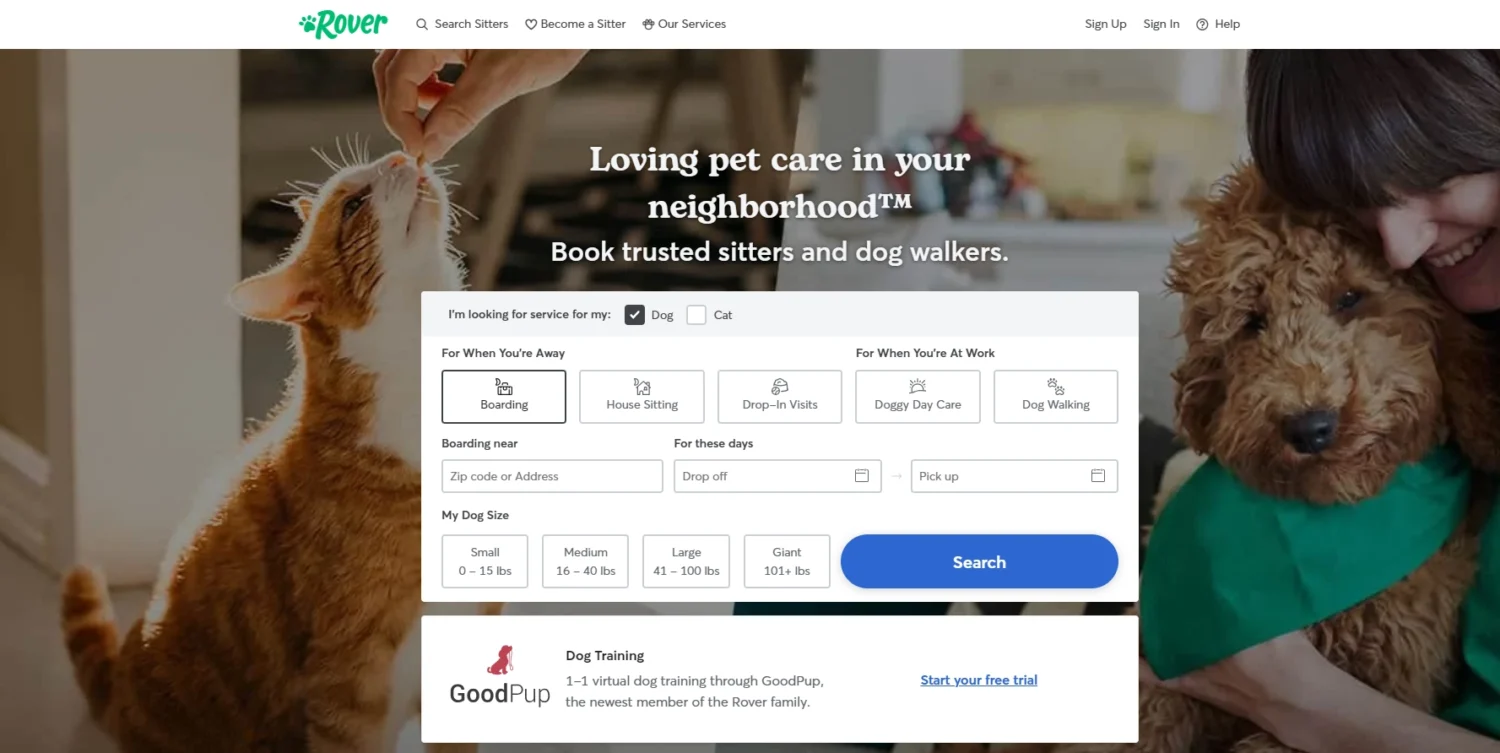 The website features a user-friendly interface that allows pet owners to search for available pet sitters in their area. They can browse through profiles, read reviews and ratings, and choose the best match for their pet's needs. The platform also provides additional services such as daycare, drop-ins, and house sitting. Also on the platform is a store where you can find pet products for any needs.
Rover offers a secure online payment system to facilitate transactions between pet owners and sitters. This ensures convenient and reliable payment processing without the need for cash exchanges.
The website also has a dedicated section for potential pet sitters to create profiles, set their availability, and manage their bookings. They can showcase their experience, skills, and qualifications to attract pet owners.
Overall, Rover provides a comprehensive and user-friendly platform for pet owners to find and book trusted pet sitters and dog walkers, while also offering opportunities for caregivers to connect with clients and showcase their services.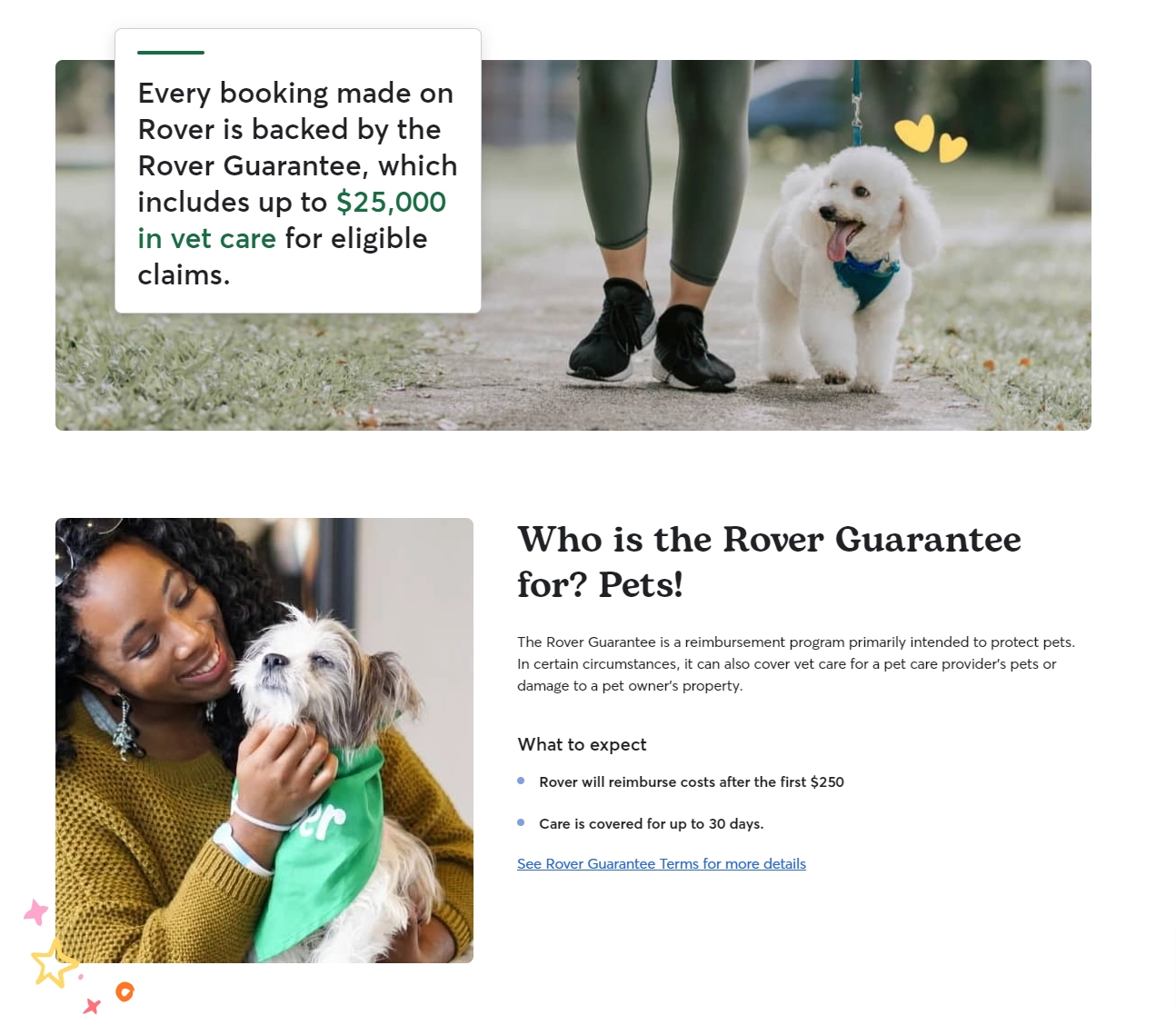 The platform offers the Rover Guarantee. The Rover Guarantee is a feature provided by Rover that offers peace of mind to pet owners when booking services through their platform.
The Rover Guarantee covers certain services booked and paid for through the Rover website or app. It provides protection against specific incidents that may occur during a booked service, such as injuries to pets, theft, or property damage caused by the pet sitter.
Online platform TaskRabbit connects users with skilled individuals who can assist with a variety of tasks and services. TaskRabbit allows users to hire people for tasks such as cleaning, handyman work, delivery, and more.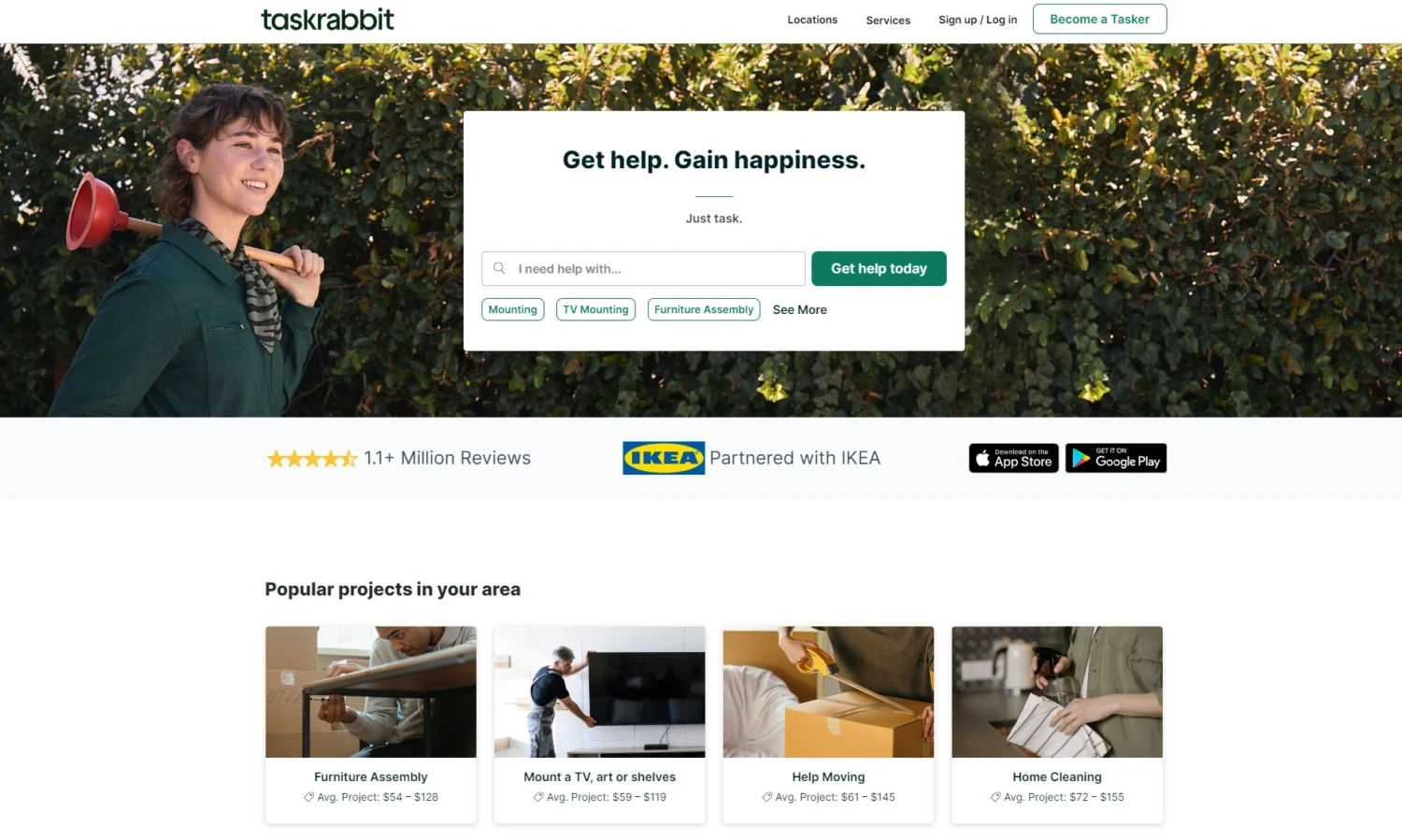 The TaskRabbit has a website and mobile app with features a user-friendly interface that allows users to browse through available taskers in their area. Users can view profiles, read reviews and ratings, and choose the best match for their task requirements. Additionally, users can specify the date, time, and duration of the task, making it convenient to find a tasker who is available when needed.
TaskRabbit offers a secure payment system, allowing users to process payments safely and conveniently through the platform. Once the task is completed, users can rate and review the tasker based on their experience.
The website also provides information on how to become a tasker, with details on the application process and requirements. Taskers can customize their profiles to showcase their skills, qualifications, and experience to attract potential clients. They can also set their own hourly rates for different tasks and negotiate the terms and pricing directly with the clients.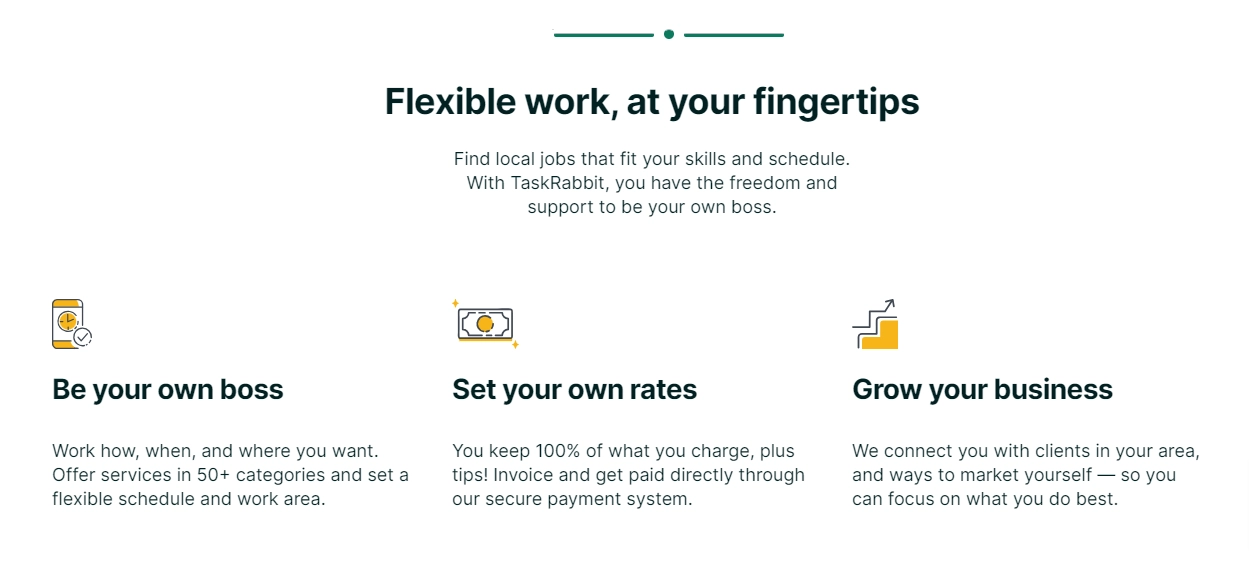 TaskRabbit also provides resources and support for taskers to succeed in their roles. The platform offers tips and guidelines for completing tasks efficiently, and taskers can access a community of experienced taskers for advice and support.
TaskRabbit provides a platform that connects individuals in need of assistance with taskers who can provide reliable and efficient services. It offers a convenient and efficient solution for outsourcing various tasks and services.
Building an on-demand service marketplace can be a lucrative business venture. By learning from successful examples, building a customizable platform, incorporating key features, and creating a strong marketing strategy, your marketplace can flourish. However, challenges such as managing quality control, workforce logistics, data privacy and security, and legal and regulatory compliance must be addressed to ensure customer satisfaction and trust. With careful planning and execution, an on-demand service marketplace can successfully meet the increasing demand for convenient and reliable services.
Subscribe to stay up-to-date!
I want to be notified about ecommerce events.
Subscribe to stay up-to-date!
I want to be notified about ecommerce events.