Thanks to Cart-Power we managed to create one of the best charity resources in the Middle East.
(C) Majed Sultan AL Za'abi
Project URL
Direct-aid.org
The project starts in 2014, when Majed Sultan AL Za'abi contacted Cart-Power technical director Ruslan Khanbikov for the first time and described his problem, which required immediate solving. Majed Sultan AL Za'abi represents non-profit organization in Kuwait, which raises funds to complete extremely important projects. For instance, boring wells in areas suffering from the lack of water, building a university, collecting funds for various healthcare purposes. The problem, described by Majed Sultan AL Za'abi, was that the server couldn't handle the load during charity events, the load during promotions would become so crititcal, as the site would stop functioning, while it was (and still is) the main tool for raising funds.
The task was completed by system administrator and PHP-developer. The system administrator configured distributed server system. Now two servers are being used, one of them works as a database server, and the other as an app-server.
PHP-developer optimized the code to lighten the load on server as much, as possible. The result was a stable work of the server during big promo events. Now the site handles the load of 12 000 simultaneous users and up to 190 active orders per minute.
Functioning part of fundraising
Besides dealing with overload problems, a fundraising mechanism, including indicators of needed and already collected funds, was developed for the site.
Also we integrated K-net payment system and redeveloped checkout mechanism into a single-step one. K-net is a very sophisticated payment system, and its integration wasn't as simple as integration of the most European payments. We worked closely with support team and solved many difficult problems.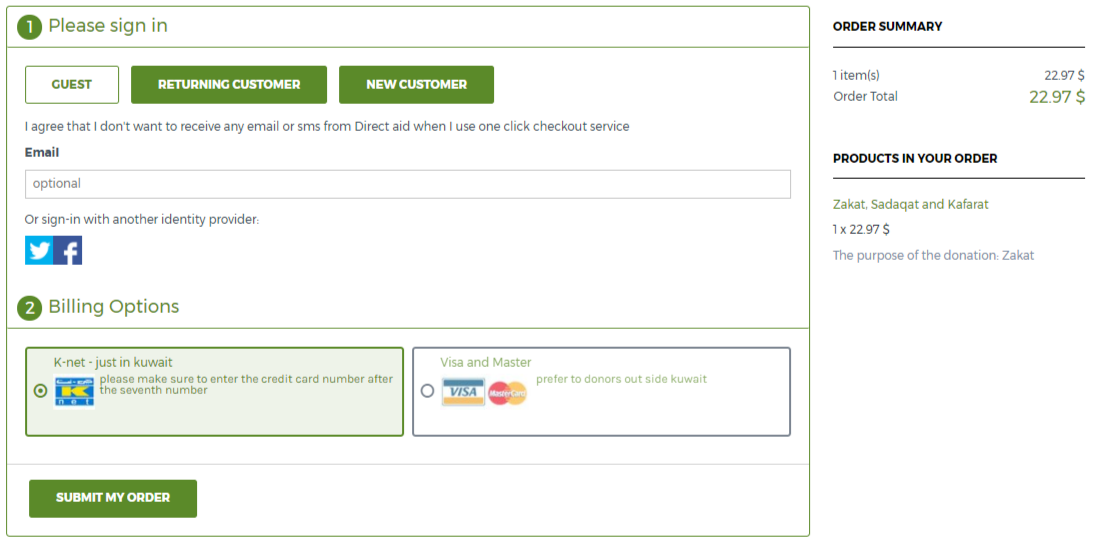 A one-click donation mechanism was also developed. On clicking the corresponding button a pop-up window appears, with its help a user can make a donation really fast.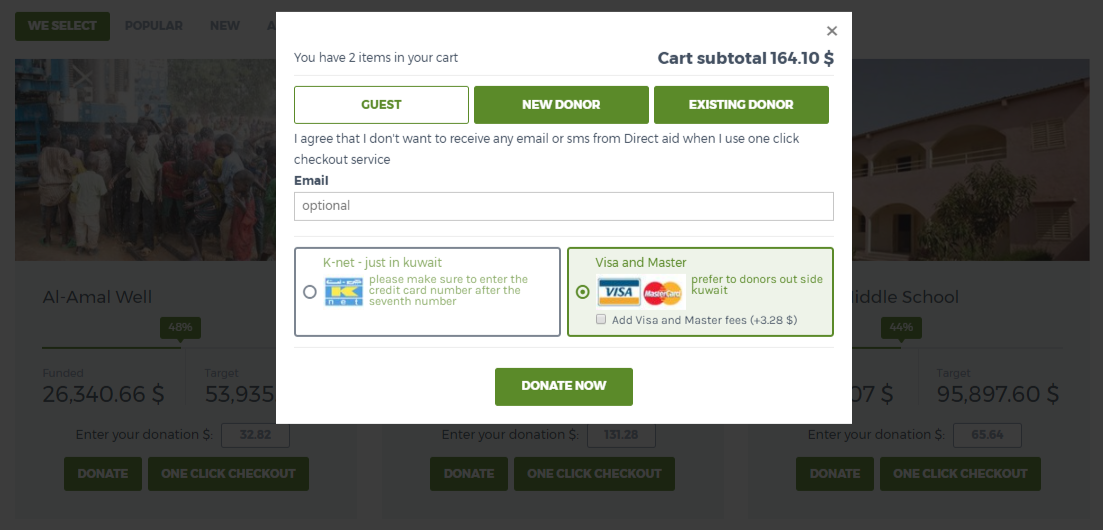 We tweaked API CS-Cart for it to interact with native IOS and Android apps. Soon people will be able to make donations with the help of their mobile devices.
More than 300 hours of development
Working speed optimizations
Detailed server configuration
Want something like this?