2. Matrix of delivery times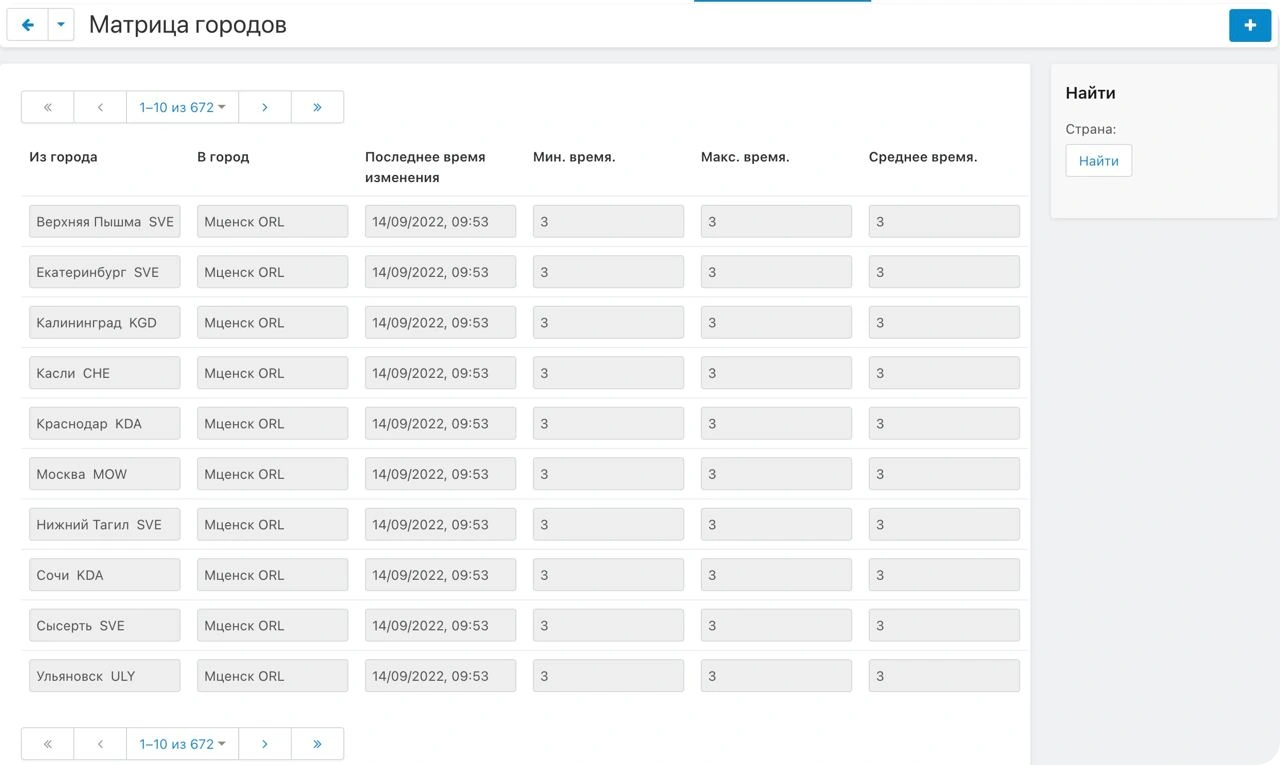 In order for the system to be able to compare delivery times for products, for each product it will have to send a request to a delivery time calculator or an external service. The generation of search results taking into account such queries will take a lot of time when the selection happens among thousands of products. The buyer does not wait for the results and leaves. The delivery time matrix considers delivery times and does it as fast as possible.
When the buyer enters the site he selects the city of delivery. The matrix calculates in advance all delivery times from suppliers' warehouses to this city. That delivery times are stored in CS-Cart and not on external delivery services. And when the buyer starts looking for a part, the system does not request data from external services, but compares the already available data in order to generate search results in a matter of seconds.