Individual redesign offer
We'll send you individual offer in 20 seconds
---
---
When was the last time you checked refusal rate in your store? 40% mark says it's just the time to analyze your site. It's a common thing, when already working business needs repackaging, especially if refusal rate is high. Modern design, which meets all the modern usability requirements, is a competition advantage, which helps to increase sales significantly. In e-commerce design can be rightfully called a "package", but it's not enough just to replace it. One must also place products correctly at virtual shelves, so there are no difficulties with purchases. Besides, professionally-designed visual part makes a good impression on customers, which is critical, if you wish to stay in e-commerce for a long time.
---
How are conversion and design connected?
---
Low conversion rate doesn't appear out of thin air. Visual part affects it in various ways, and on their bases we can distinguish firm reasons for visual update. So, redesigning is recommended, when:
Current visual part affects functionality in a bad way. A site is just inconvenient to use: basic elements moved away from their rightful places, too much distracting graphics, making it impossible to pay attention to content, etc. The main thing to remember here: one must never design in a way that is beautiful, but inconvenient to use.
Implementing/attracting attention to new product's or site's functionality is required, or you've changed your business sphere drastically.
Clients' expectations have changed. Users expect to find easy-to-use interface at your site and not to spend precious time finding out how to perform basic operations. When users fail to do so, they just go to your competitor.
Optimization is required. In other words, functionality can be executed in a more simple way, and it needs to be reflected in design.
Life cycle of your store has stabilized. Gradually interest towards your product reached its top, and the store didn't really get large amount of new clients. It's a natural process, just like the one, which brings decrease after stabilization, if the interest is not "reignited". Business repackaging is a good way to make things right.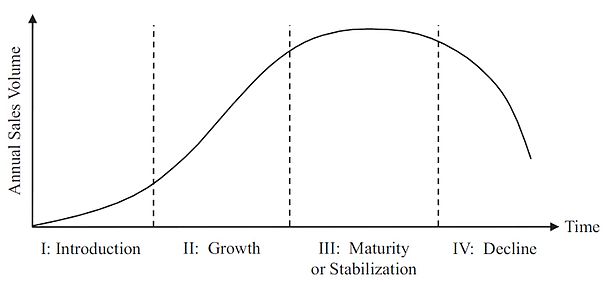 We've found out, when redesign is needed, but lets also pay attention to numerous facts, which can't be ignored, when visual parts is redeveloped. Just numbers, nothing more.
---
---
---
As we can see, statistics are unforgiving, but this fact helps to take modern requirements into account, when preparing for redesign.
---
Action sequence: don't throw away old stuff!
---
First of all, when redesigning, one should take a closer look at current design, to make out strong and weak points. It's necessary to examine design from user's point of view. What o they see, when visiting homepage? What operations do they perform? Is everything clear and intuitive? Perhaps, you're stuck with the old design for quite a while and already unable to see what is wrong. Trust me, when people visit a site for the first time, they spend some time making out what is what, that's why this process must be as easy and short, as possible. To find the weak spots, we recommend you to track clients' actions.
Easy way:
tell someone, who has never visited your site before, to perform a couple of basic operations. Taking numerous people into account this way, you'll understand, where most common difficulties come from.
Detailed and more reliable way:
use
Google behavior flow
. The stats here are substantial, and you're also able to track a lot more users.
---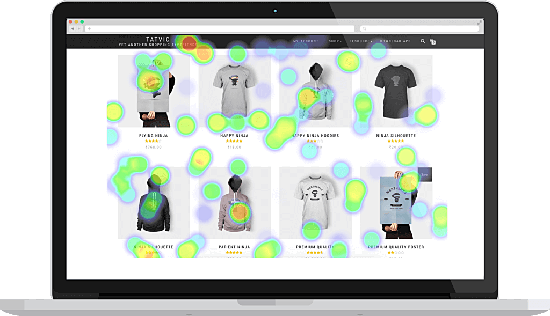 ---
Not only visual part, but content is also important. Many store owners, reworking the first, neglect the second completely. They don't transfer materials, generating traffic, ignore correct redirects and don't track 404-error, but redesign affects SEO directly. It's easy to loose already gained positions in search engines, when ignoring this fact from the start. A complex SEO-analysis will help you to find existing problems to fix and get necessary details on existing structure. It's not advised to move away from it completely for the same reasons of indexation. When reworking a structure, all the changes should be reflected in sitemap.xml, which helps robots to range sites correctly. Besides, with the help of redesign you can increase average time, user spends browsing your site. It also affects indexation positively.
---
---
So, we've found out weak and strong points of existing design in terms of usability and SEO, now we can start redesigning. For this process to be successful, you need to:
Study your target audience. One must answer questions what, how and to whom is being sold. Google Analytics can help you with that. The thing is that different groups of users will react differently to functional and visual features. You'cant please everyone, but should speak to your audience their language and make design in a way, that it meets its requirements.
Study your competitors. How others before you completed the task? What can you do better, than them? For example, make number of clicks to perform basic operations lower.
Check your ideas. The main purpose of a redesign is to allow finding and purchasing a product in an online-store as quick, as possible. Directly connected with the next step.
Compare your wishes to usability. Remember, seamless user experience comes first. Are there any unnecessary features planned? Can we ignore this exact element without damaging functionality? Can large text paragraphs be replaced with lists? Are fonts easy to read? Is user's attention focused on the main thing? Are buttons made graphically heavier, than other parts of the interface, so a user is more likely to push? Are heading effective the way they are formed?.
Don't forget about mobile devices. We've already provided the number of mobile internet users worldwide, and the number is gradually increasing every day. The logic is simple: ignoring mobile version of your site, you show your incompetence and stop a great part of potential clients from purchases. In a long-term your relations with clients are critical for business, and fixing negative ones can be even harder, than building god ones from start. That's why we, as store owners, need to do our best, or don't do at all.
Draw everything. One can't ignore importance of prototyping on a list of paper. This way you could visualize blocks placement and get rid of unnecessary elements. It can help you save time and money, when reworking parts of new design. Don't be lazy and make a couple of hand-drawn prototypes to select the best one. Remember, we read moving from left to right, that's why the most important things should be placed on the left of the screen. But don't move basic elements (cart, login form, search field, etc.) from their rightful places, making people waste their time with making things out.
Tell your story. How would your company page look? It's often ignored completely, but people tend to trust those, who have a story, especially when dealing with services. Client's trust is also affected by the fact, that they contact with real people. make a page for your team, and don't deceive users with stock photos. Would you rather visit a fake doctor or a real one?Also, don't forget to scan your certificates, if you have any, and allow user to look at them.
Form a redesign task. No one, except for you, knows what's best for you. Designer is just a person, following your instructions, so those hand-drawn prototypes of yours can be of use here.
---
What to expect in the future
---
As technology becomes more and more important in our lives, everything tends to become easy. The same applies to design and usability of sites. Remember, how heavy were they just 5 or 6 years ago, and how minimalism is popular nowadays. Not long ago design could be made by just a single person, but today it requires a team, members of which are responsible for specific parts. The scheme also becomes more and more complex, as time goes by. If you are looking for the way to make the process cheaper, you'll have to replace several people at once. Whatever you choose, when redesigning a site, think about the future. Have quality (how much customers do I wand to attract?) and quantity (what impression do I want to make?) goals. Remember, in the end the winner will be the one, who makes everything simple and easy to use!
---
Ready to repackage your business?
Get an instant redesign offer
---