Multi-Vendor dropshipping platform is the best solution for online-store owners, who want to sell their products on the basis of dropshipping. Multi-vendor has all the necessary features for a convenient work: accepting payment from clients, uploading and editing products, interacting with customers, building detailed reports, etc.
Merge shippers and customers in your store, automate business processes with dropshipping model!
---
More than 1300 stores are built with Multi-Vendor. It's the most popular tool in the world for building a marketplace!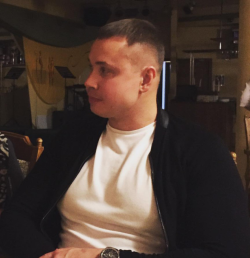 "Multi-Vendor is the only worthy descision for building a marketplace."
(C) Leonid Koshcheev, Cart-Power general director
Try out Multi-Vendor in action
«...aimed at making a market with several shippers, it's built with many great features and stylish interface, which makes it second to none».
Multivendorshoppingcarts.com
«CS-Cart Multi-Vendor is the best software, wich a store owner can find. It easily allows to work with large ammount of shippers, accept payments, upload and edit products in a fast way and and interact with your clients».
Hotscripts.com
«Fast and simple turnkey soltion ready for work. CS-Cart Multi-Vendor stores are convenient for user and supported by developer»
Expertmarket.co.uk
Possible dropshipper scheme
Merge your shippers on a single platform with Multi-Vendor dropshipping platform. Shippers place put products themselves on your store, all you have to do is promote your store and interact with shippers.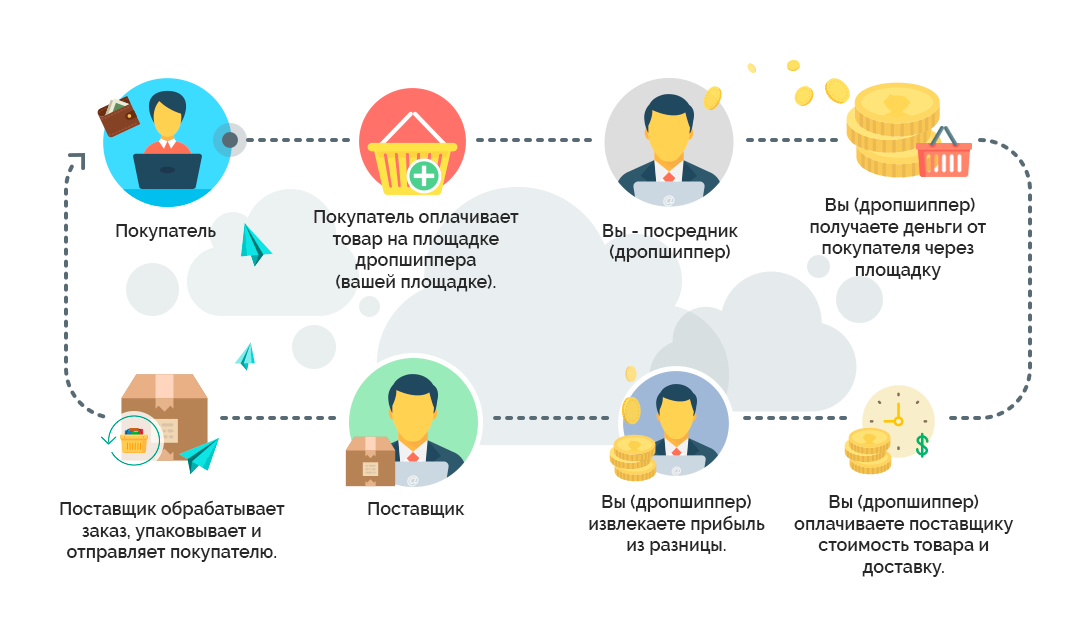 Successful dropshipping platform usage examples
Keep America - online-store of US-made goods
Keep America is the ideal way for all Americans to make their contribution into creating extra working positions.
(C) David Selictar
Project URL
keepamerica.com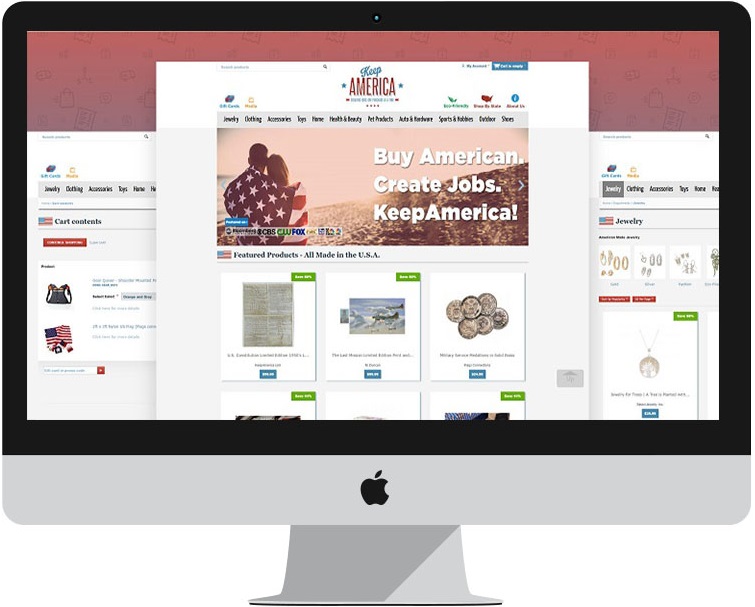 Idea of starting a store, where only high-quality US-made products are being sold, came to David Selictar, when he was looking for child goods for his children. He didn't want to buy unsafe mass-imported foreign products. David decided to opehis own store, selling products made in USA.
Nowadays Keep America is a multiprocessing market, selling only US-made goods. Buying actual American products, clients help making new working positions.
participant of 60 TV-shows
11 000 subscribers on Facebook
---
Yumbles - online-store of self-made food
Our mission is to make wholesome food easy and delicious for everyone.
(C) Simos Kitiris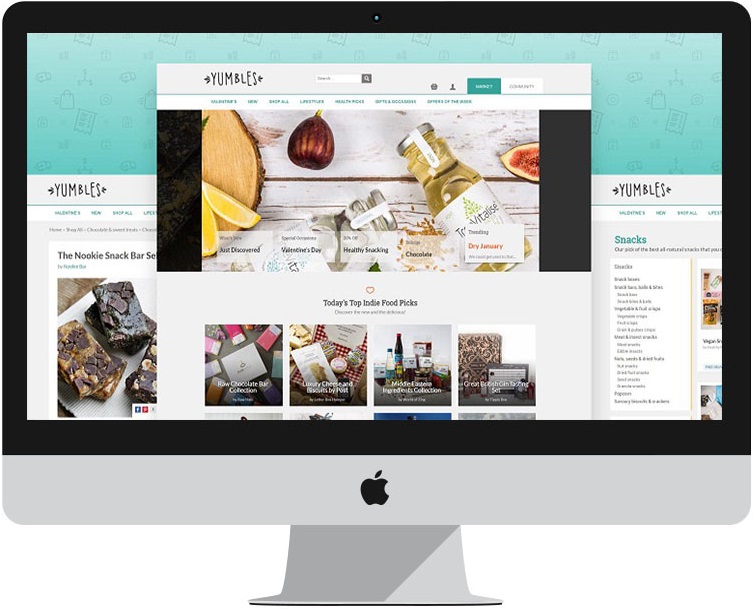 Yumles was founded by Simos Kitiris and his wife Katy Kitiris in 2013. They think, that healthy lifestyle should be always delicious.
Yumbles is an ideal place for gourmets! This store works with several shippers and offers delicious self-made food from their independent manufacturers in Great Britain. Every shipper here is an indie-manufacturer of food.
13 000 subscribers on Facebook
---
Fork to Fork is an online store of farm products in Tasmania
We believe, that access to good food should be simple.
(C) Alice Percy
Project URL
forktofork.org.au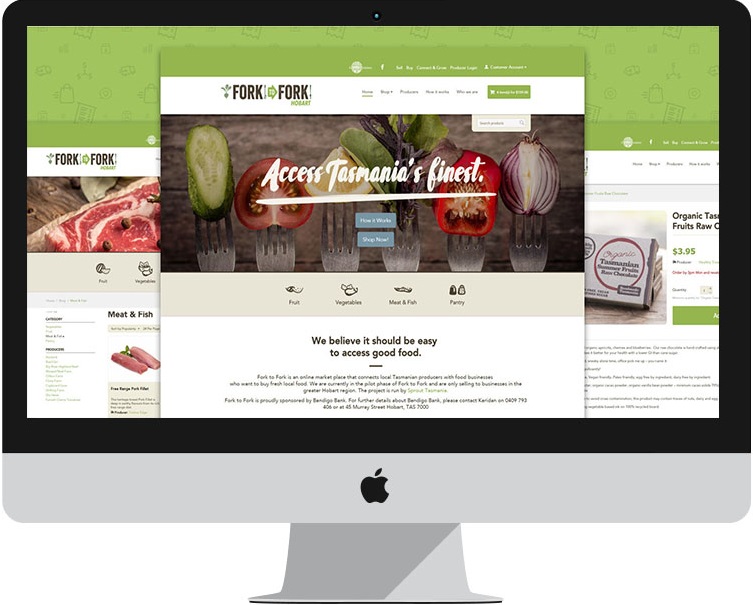 «Fork to Fork» history started in 2011, when Alice Percy and Natalia Uroshevich came up with idea of Sprout Tasmania project. The studied the needs of consumers and farmers, collected funds on Pozible, gathered a team and started Fork to Fork.
Fork to Fork is a Sprout Tasmania project, which is a non-profitable organization, supporting small-sized manufacturers of Tasmania foods. This market merges many shippers of natural products, grown in natural habitat. On Fork to Fork one can buy fruits, vegetables, meat, directly from local farmers.
---
The Secret Cellar - wine online-store
Most of manufacturers we are working with are small-sized independent companies just like us, people who care about their every client.
(С) Mike Watson
Project URL
thesecretcellar.co.uk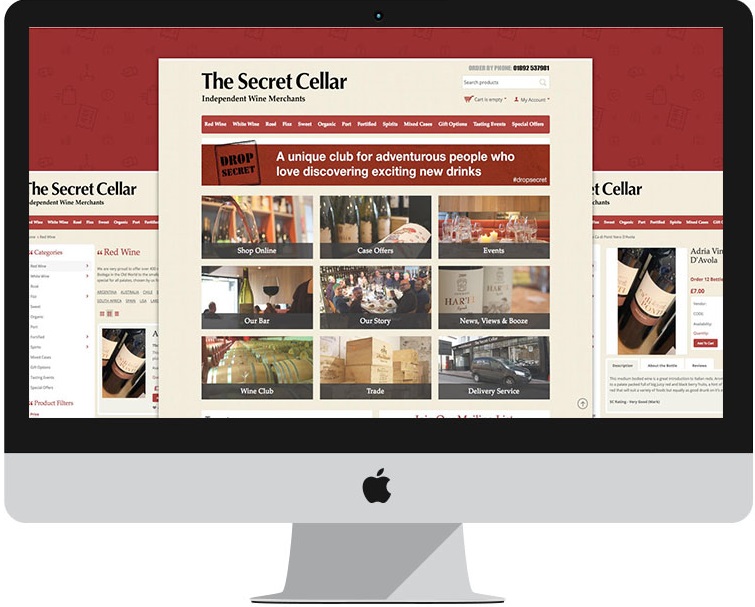 Meet one more great market! Secret Cellar is a platform for an online-store, which sells wine from indie-manufacturers all over the world. Here you can find any type of wine: red, white, rose and even organic wine!
The start was challenging. Mike worked over 80 hours a week and didn't sleep at night, but now he has a great store and a team, which loves their job.
Why Multi-Vendor?
Why choose Multi-Vendor as a dropshipping platform
Extended system of shippers' payment
Cnfigurable shipper's plans
Several levels of admin access
Flexible system of product approval
Extended system of order managment
Detailed statistics and reports
Separate mini-store for every vendor
Separate panel of vendors
Calculations in real-time mode and courier delivery
Balance of shipper funds, reports on sales and statistics