Almost all of us have access to the Internet, thanks to which the activities of non-profit organizations (NPOs) have moved online. This allows foundations and NGOs to raise funds not only in one city, but all over the world, attract organizations to projects, and even hold large-scale sporting events.
What is fundraising and how does it work?
Collection of donations or fundraising is the search and attraction of funds for social, cultural, educational and other projects. And although such projects cause a lot of doubt and distrust, nevertheless they are regulated at the state level.
The Charitable Relief Foundation publishes the World Philanthropy Index report every year, in which about 140 countries participate. In 2021, Indonesia, Kenya and Nigeria are among the top three in terms of their activity.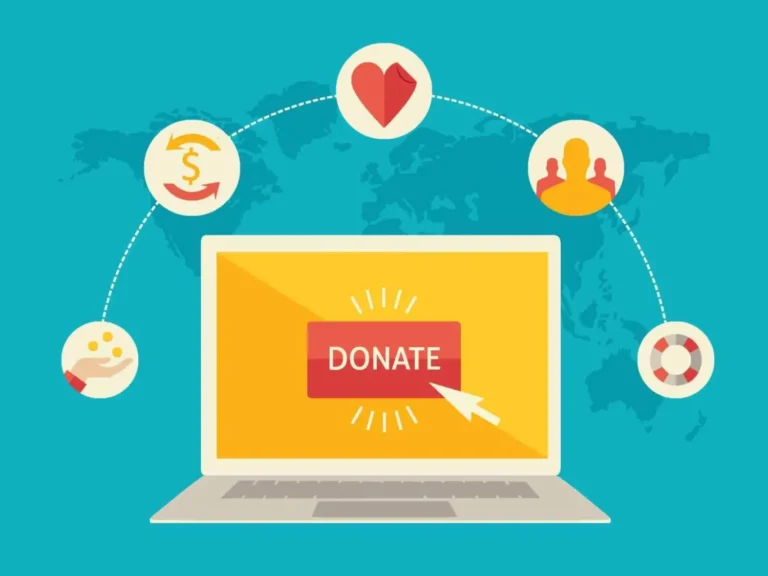 However, scams take their toll on the good intentions of non-profit organizations (NPOs).
How to distinguish scammers from NPOs?
The activity of the fund is transparent, you can find the website of the fund on the Internet and check where the activity takes place, places for collecting donations, if they are offline.
Be sure to read all legal documents on the site. Such organizations are required to submit reports on the collected and spent amounts.
Transfers are made through the pages of secure payments to the details of the organization.
Step 1. Choosing a way to collect donations online
Own website or online page on the aggregator. One of the most popular ways users make a donation is through an online bank. The platform can be customized and adapted to a specific NPO, to various devices and audience needs. And the audience can be both individuals and legal entities.
From peer-to-peer, face2face. This is a direct way to apply and raise funds. When a man in a shirt-front comes up to you on the street, tells you about the fund and offers to make a donation. The digital way of such interaction is the use of social networks.
Grant funding. One of the most time-consuming varieties of fundraising. The main task is to receive and use grant money for the project, which can be contributed by: the state, enterprises. In order to receive funds, your project must be carefully analyzed, budgeted, and performance criteria drawn up.
Crowdfunding. In another way, it can be referred to as public funding. This is a fundraiser from individuals, not organizations. At the same time, attraction to the collection can be a catchy idea. For example, the challenge to douse yourself in ice water on social networks has become a method of engaging in the fight against a rare type of disease. Those who were able to douse themselves with water donated $50, those who could not donated $100.
Depending on the specific project, your online platform can combine several methods
Do you have an idea? We have a solution!
We'll create and launch platform for NPO
Advantages of online platforms for NPO
There are advantages of online donations both for the social project itself and for the participants.
Perhaps one of the biggest benefits is that your project can raise funds from all over the world. The greater the reach of your audience, the more likely it is to raise funds for the desired project faster.
Increase visibility and awareness. One of the ways not only to raise funds, but also to attract volunteers, investors. It is much easier to promote projects online than offline. There are additional channels for this, which we will discuss below.
Simplicity and accessibility. In a world where online money has almost replaced paper money, making a donation through the transfer of any amount is much easier. And even more convenient, share with a friend or tell on social networks about it.
Protection of personal information. Thanks to the requirements of the Payment Card Industry (PCI) standard, which is followed by most international payment systems, modern payment services comply with more than 250 security protocols. You can be sure that your personal data will not fall into the hands of third parties.
Service convenience. The online platform provides participants with the opportunity to monitor progress, monitor reporting, and set up regular payments. And thanks to the Internet, it is not difficult to check the reliability of a non-profit organization.
Generate various social projects around you. Vendors create pages for their projects, and the site owner creates a convenient service with the ability to promote their project.
Step 2. Select sources of fundraising
All participants of charitable events can be divided into groups:
State. Assistance may be provided through subsidies, grants or support programs. For example, through the support program, you can rent premises for an NPO organization. It is necessary to monitor the competitions for grants, prepare and submit applications for participation.
Business organization. Many companies maintain separate budgets for social investments, provide services or goods on preferential terms or free of charge. For example, the media post social videos of NPOs for free. To interest organizations, it is better to choose companies that are similar in subject matter to your project.
Private persons. To reach the right audience, create as many touchpoints as possible, make the conditions for donation simple and unobtrusive. For example, it can be debited points to your fund or project. To do this, expand your partner network, and show the result measurable and fast.
Partnership and sponsors as an additional source of notification about your project or fundraising.
Partnerships can take many forms, but one of the important goals of a partnership is to create as many points of contact as possible with your audience.
Google Ad Grants
It's provides NPOs use $100,000 for advertising through Google's search results. The application process is clear and easy. It's a useful tool for nonprofits to expand their audience and reach out to potential supporters.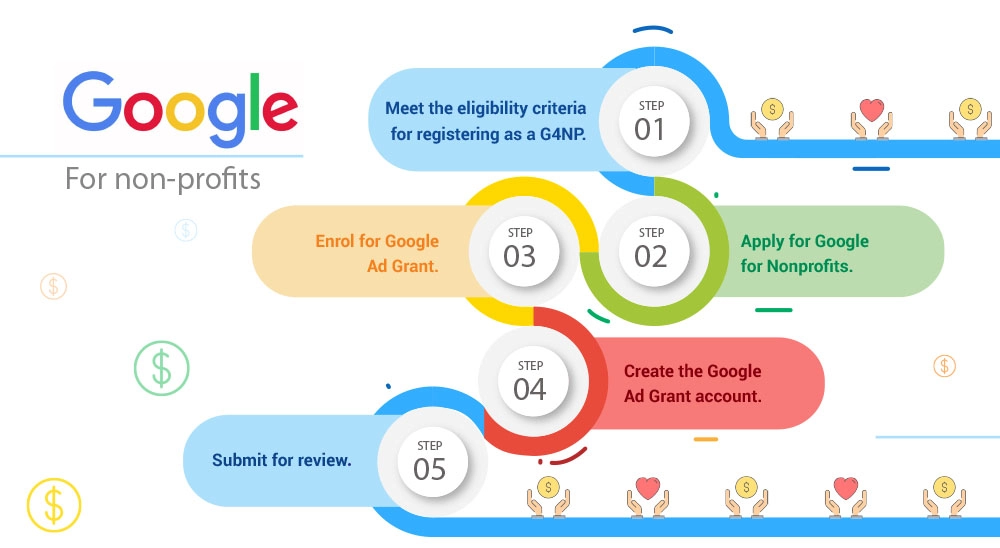 Charge Against Hunger by American Express
Every time someone uses an American Express card the company donates 3 cents to SOS. Other partners joined to this program. For example, Kmart agreed to donate 10 cents every time an American Express card was used in its stores.Later the Melville Corporation, Madison Square Garden, Restaurants Unlimited, and the National Football League was joined too.
Over the past three years, American Express and other partners have contributed more than $16 million to SOS.
Huron and Feeding America NPO
Huron sent a dedicated email to share their commitment to support Feeding America during the Covid-19 pandemic. Such emails is a great way to spread the word about your partnership, share your goals for the partnership, and explain how you are going to achieve those goals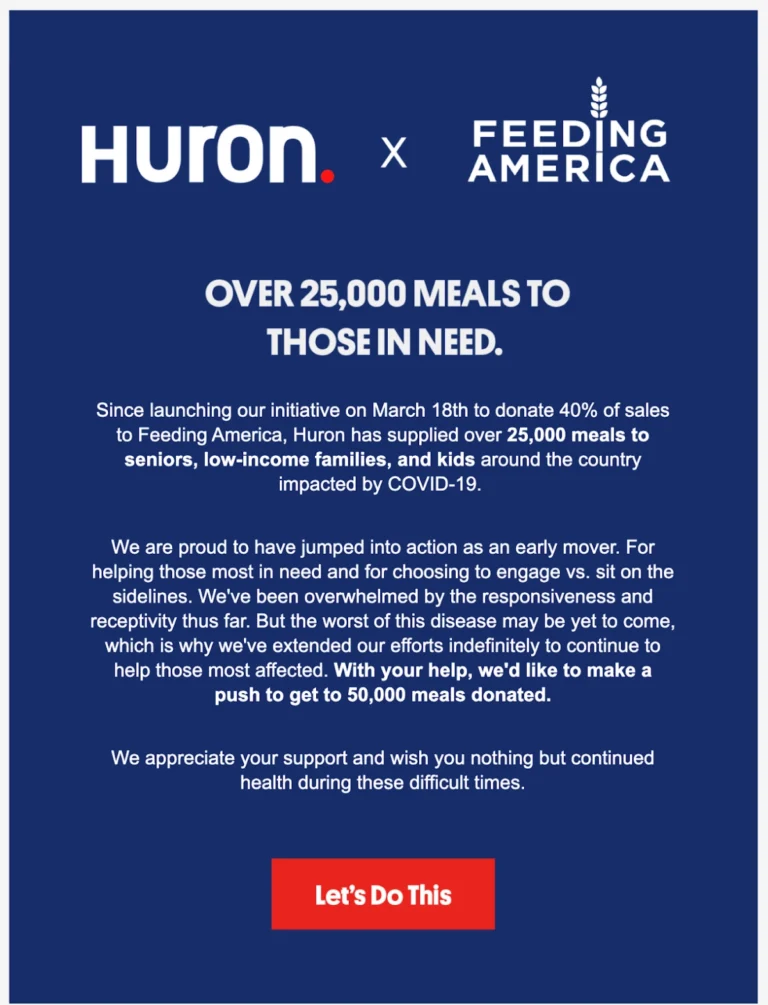 Step 3. Create convenient functionality and add uniqueness to the online platform
There are more than 10 million nonprofits and non-governmental organizations worldwide. According to a Global Trends in Giving Report more than 55% of donors worldwide prefer to give online. Average donations vary from $ 100 to $ 999. Total U.S. charitable giving reaching $484.85 billion.
In 2020, over 3 in 10 adults worldwide donated money to charity. At the same time, a donation can be made in different ways, having also received a benefit for yourself.
Coworker offers launching and joining campaigns dedicated to any problems at work. From improving an office breakroom to providing paid sick leave to employees. Your campaign is a petition hosted on their website, open for visitors to sort through and sign. Each petition gets strong visual support from the website with a feature image, artful color scheme, and signature thermometer to demonstrate the campaign's progress.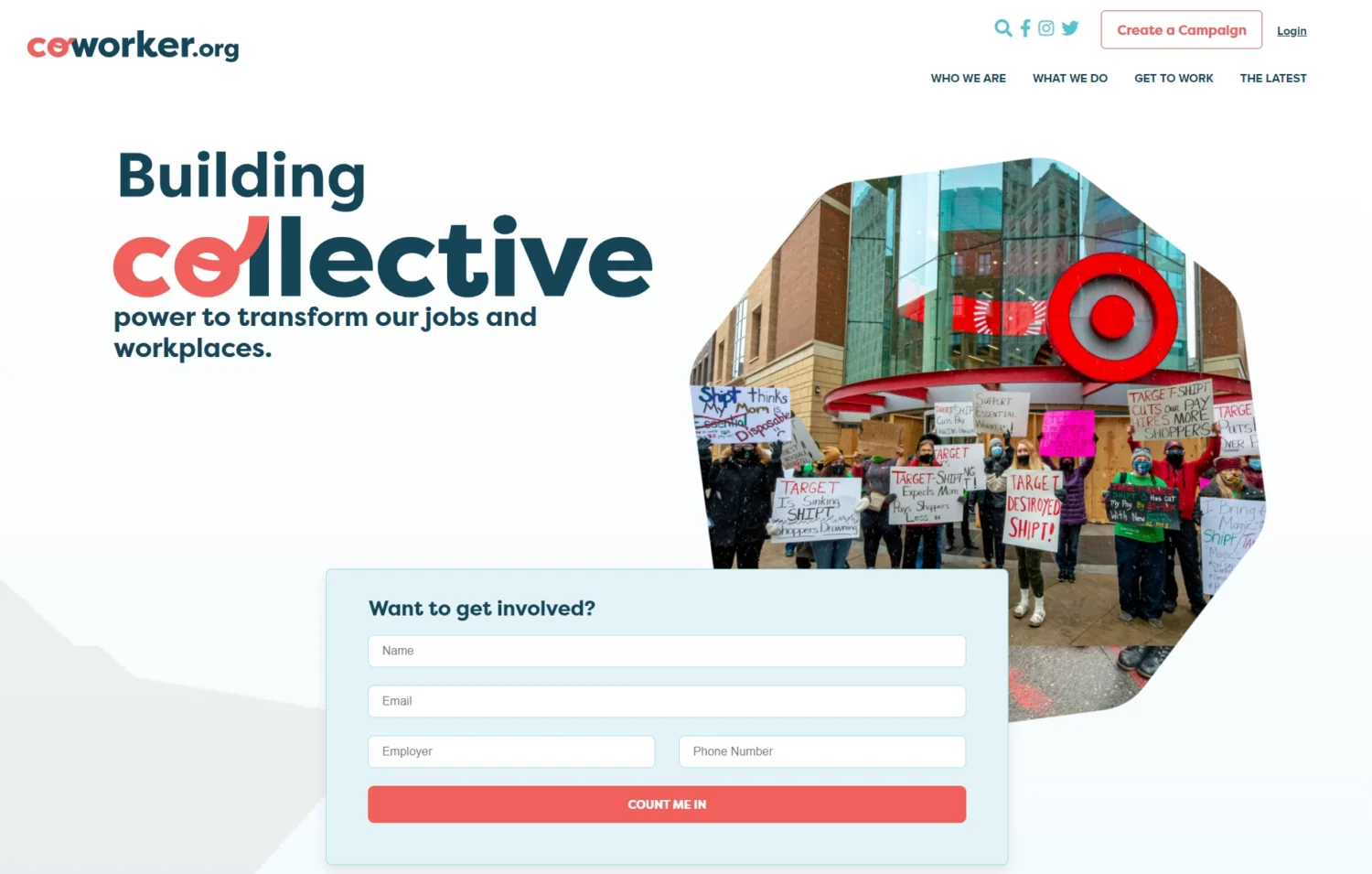 On the Kiva website you are supporting not by simply donating funds but by help to fund loans. Over 1.4 billion people lack financial access. Your financial help can give someone a chance to take a loan and change the future. How it works:
Find a person you want to support
Decide how much you want to contribute
Check out—your funds are allocated to the borrower
Get repaid, and lend to someone else!
And more than, you will get repaid after the borrower begins sending repayment who helped fund loan.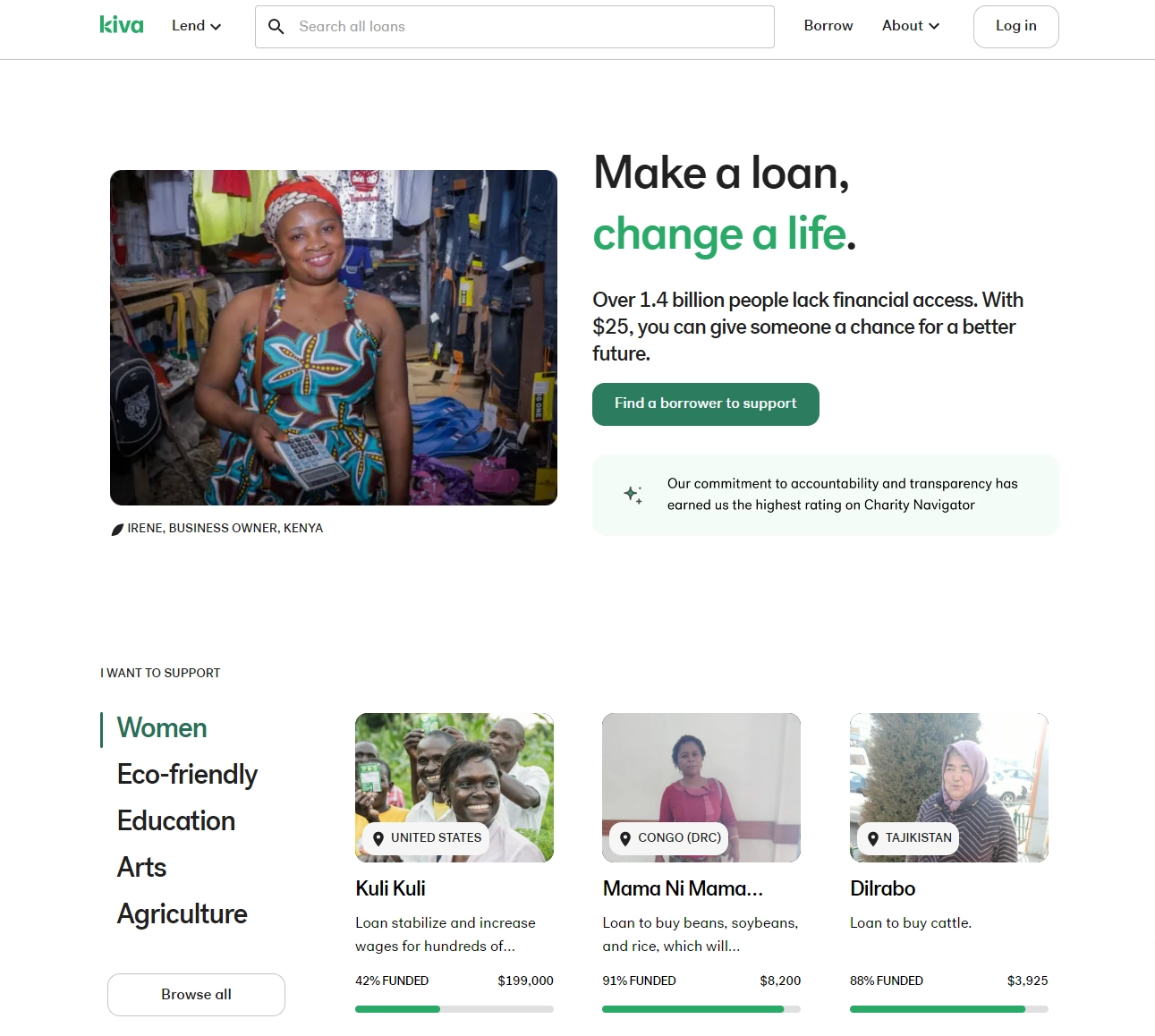 Many families who consider adoption cannot afford the staggering initial costs. Adoptive families need community, and they need help raising funds to bring their child home. On the Adopt a Love Story website each familiy have their personal storie about why they decided to adopt a baby and for what reasons they need funds.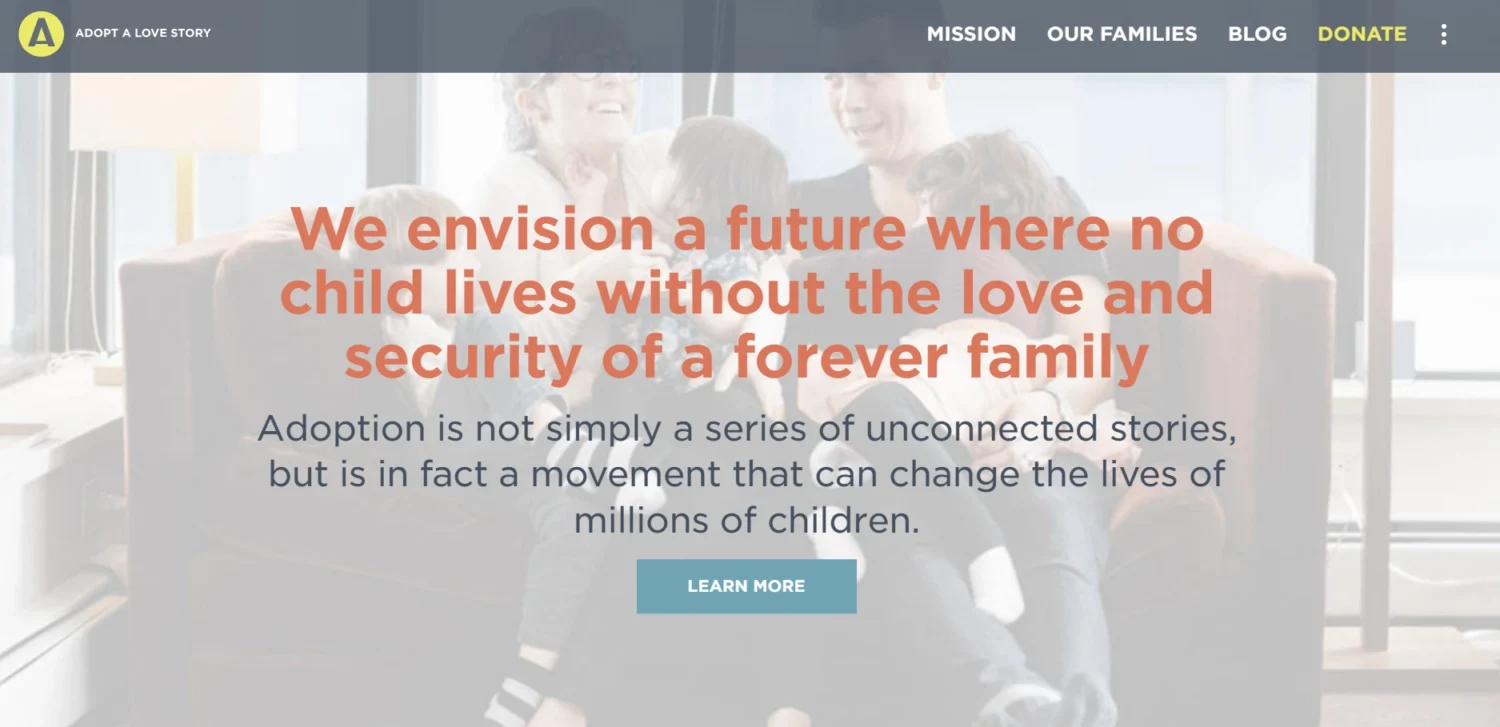 An example of a social project in Kuwait
A non-profit organization in Kuwait, Direct Aid raises funds for the implementation of socially significant projects. For example, drilling a well in areas with a shortage of fresh water, building a university, raising funds for healthcare needs. All donations are accepted online through the website or mobile application.
To do this, the site has a simple and transparent donation mechanism. The scale shows how much the project has already raised funds and how much is still missing.

For an online platform in Kuwait, European payment methods are not entirely suitable, since the target audience is more concentrated in Arab countries. We have integrated the Kuwaiti payment system K-net and developed an electronic wallet.
We finalized and connected the platform with a mobile application on Android and iOS and
combined the online service with offline promotion. Direct Aid may run live advertising campaigns and broadcast them on its website.
For the greatest transparency and financial analytics, we integrated the internal reporting that we already had into the CS-Cart platform. This made it possible to automatically generate and control all reporting.
The site is implemented on the CS-Cart platform, which allows you to create not only online stores and marketplaces, but also any online projects, add appropriate functionality and integrate with various services from payment to promotion.
Subscribe to stay up-to-date!
I want to be notified about ecommerce events.
Subscribe to stay up-to-date!
I want to be notified about ecommerce events.