Opening your own online clothing store can be a profitable business idea. According to statistics, clothes and shoes are bought more often than other products online. Unlike a physical store, an online apparel business can easily be scaled up as your customer base grows. You can expand your product offerings, reach more customers, and increase your revenues without the constraints of limited physical space.
However, it's important to note that success in the online apparel business requires careful planning, effective branding, quality products, strong customer service, and a well-executed marketing strategy.
Below we have described a step-by-step plan on how to open your online store in the fashion industry.
Do you have an idea? We have a solution!
We'll develop an online store on CS-Cart
Step 1 Choose a niche and audience
Clothing, footwear and accessories are the most competitive industry. These products are most often bought through online stores. Therefore, the choice of a niche should be taken seriously.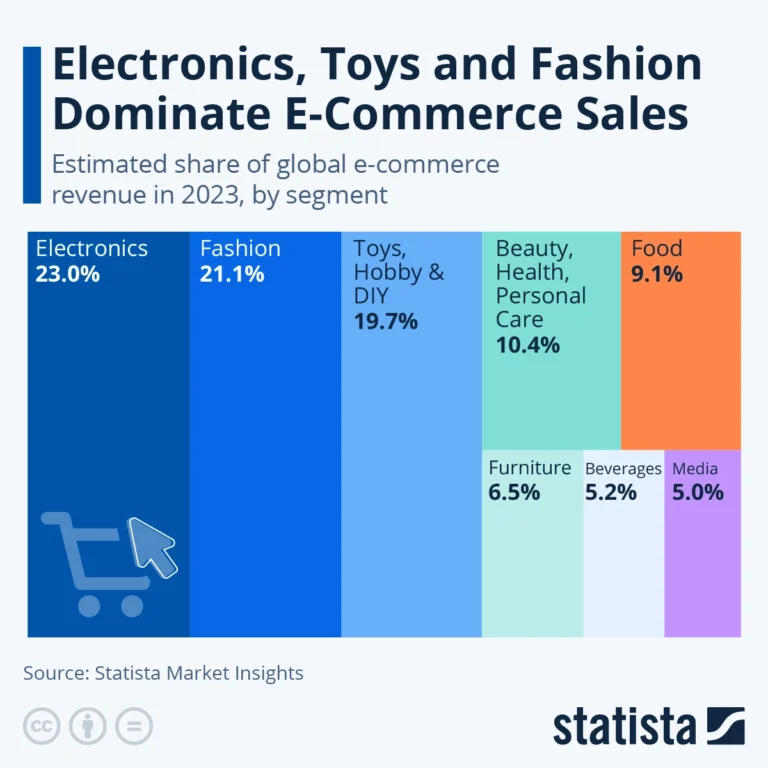 A niche refers to a specific market segment characterized by distinct needs, interests, and preferences. Examples of niches in the apparel industry include women's clothing, children's clothing, all-inclusive fashion, or specialized clothing for activities like skiing and snowboarding, school uniforms, and more.
What criteria should be taken into account:
Purchase cost. You can set your own price, which will significantly exceed the cost of the purchase.
Seasonality of products. If it is suitable for only one season, then you will need a strategy for selling during a period of low demand.
Uniqueness. The higher the uniqueness of your product, the less the niche is filled with competitors. On the other hand, high product uniqueness narrows your audience.
If you know your niche, then you understand what kind of audience is in it. And the better you know your customers, the more likely you are to choose and sell a product that is in demand. For example, cosplay clothing is unlikely to be of interest to an audience aged 40+.
Studying the target audience will give an understanding of what purchasing power your customers have, where to promote your store, how to conduct a dialogue with customers and what needs they want to close.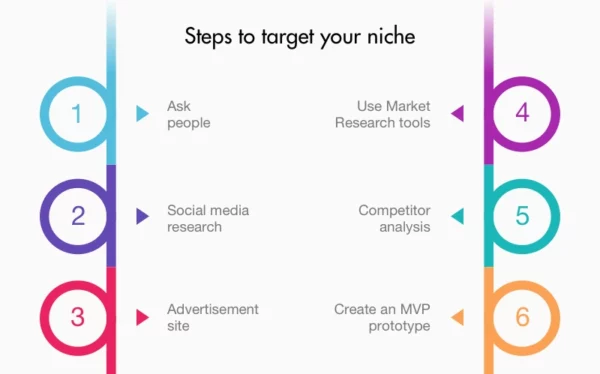 Step 2 Find product suppliers
Where to get goods for the online store? There are several options.
1. Wholesale manufacturers.Start by searching for wholesale manufacturers by entering the product name followed by the term 'wholesale' in a search engine. This will yield numerous websites offering products at lower prices compared to official retail stores. You can find wholesale manufacturers for specific categories of goods as well as suppliers that cater to a wide range of products.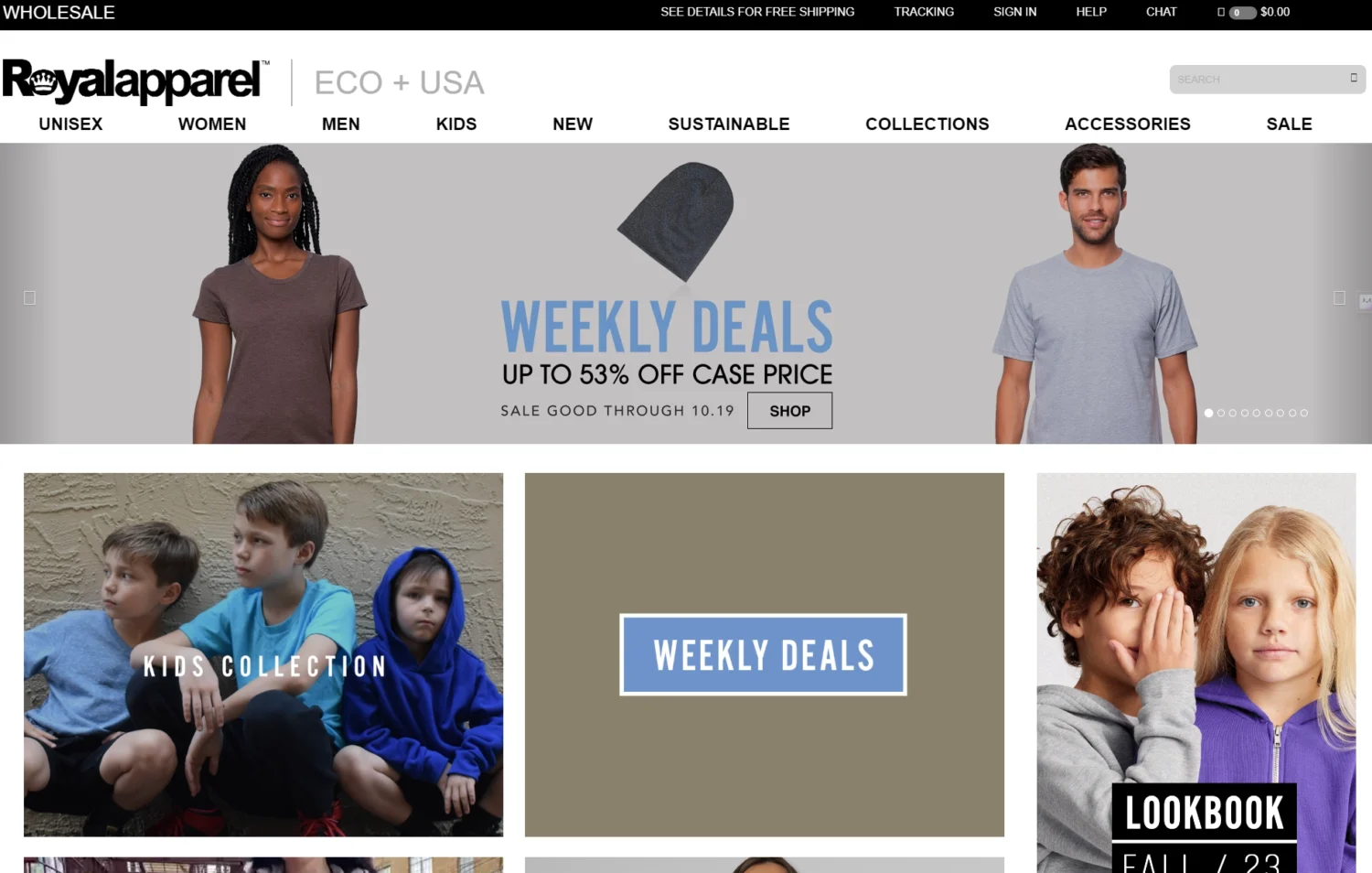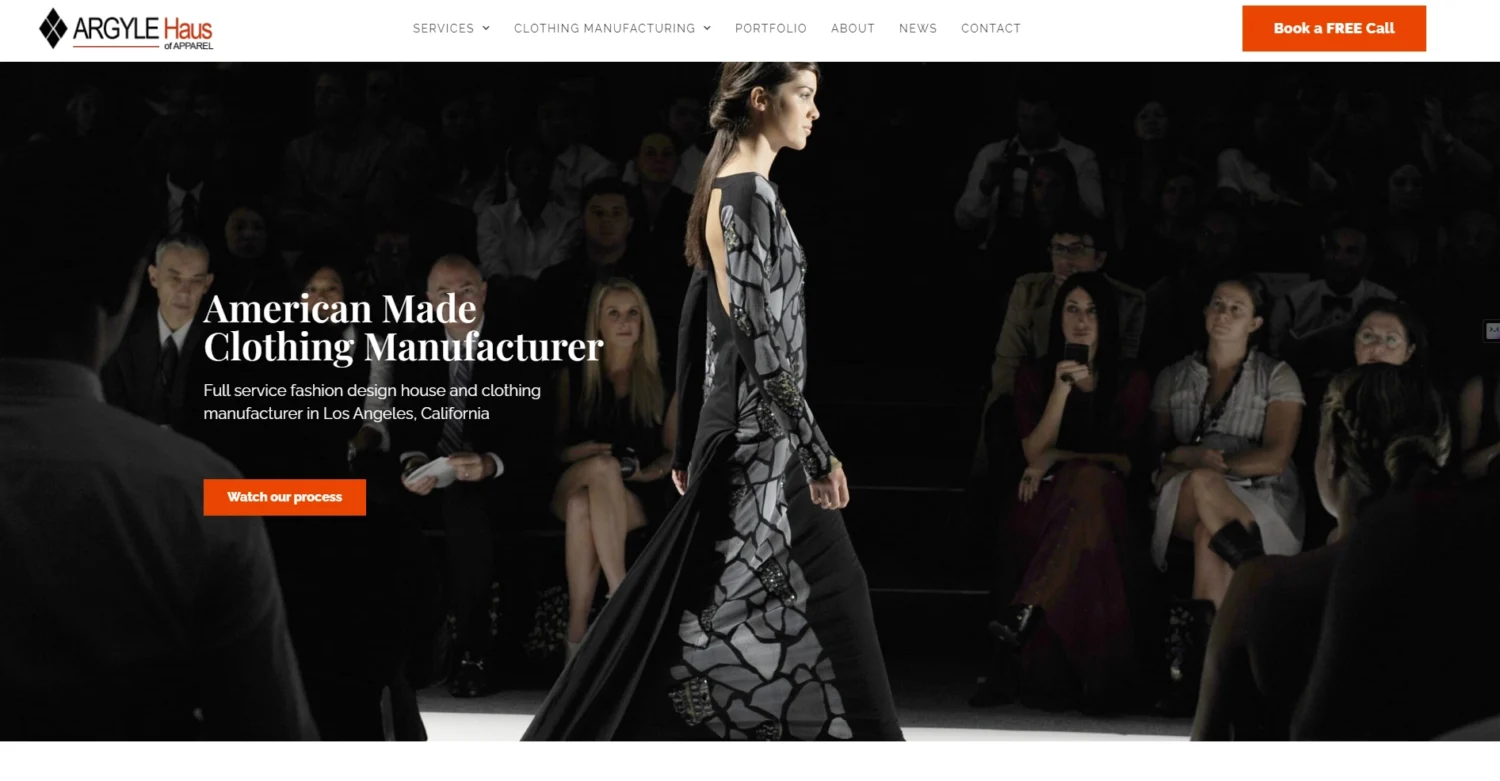 2. Sew by yourself. Suitable if you have already sewed things to order, or better, have been running a business. Typically, such stores grow out of pages in social networks or move from offline to online.
3. Dropshipping. The essence of this approach is that you do not have to purchase the product, it can be stored by the supplier. You only upload the catalog and transfer the client data to the manufacturer. Delivery issues are also decided by the dropshipping supplier.
Where can I find a dropshipping clothing and footwear supplier:
To learn more about how to find a reliable dropshipping supplier, we wrote in this article . 
4. Chinese sites. Besides the famous Aliexpress, consider TaoBao or 1688.com. And don't be put off by the fact that the sites are in Chinese, the browser allows you to translate the page into the desired language, gradually you will find your pool of suppliers. The advantage of the Chinese market is that the prices are an order of magnitude lower and there is simply a huge range of goods. The only thing you should be careful about is the size grid. European sizes are very different from Asian ones, although recently, many Chinese manufacturers have adapted their production to "large" sizes.
You can combine suppliers and start filling your store with both your country and Chinese goods.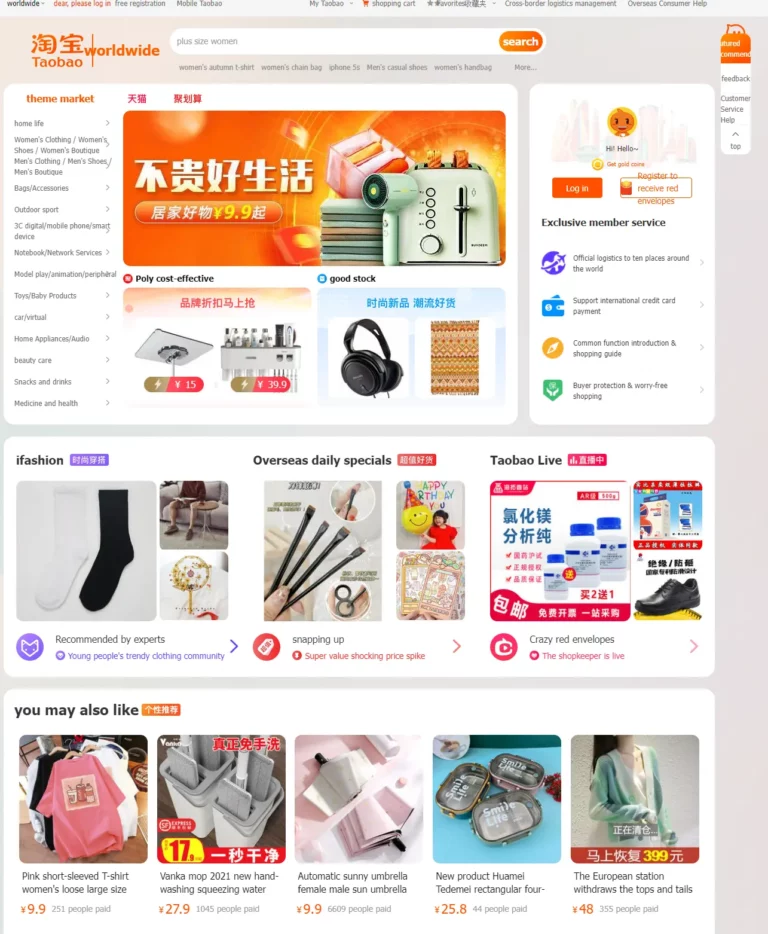 Step 3 Choosing an ecommerce platform
Choosing a platform for an online store is one of the main and main issues. What to look for when choosing a platform:
Possibility of modifications.

Perhaps at the first stage, a simple solution will be enough for you. But how fast can your business grow? Evaluate the possibilities of the platform for the growth of your business, whether it will be able to meet your needs in the future.

Launch price. 

It includes development and maintenance costs, no hidden fees.

Suitable for the Russian market. 

How is the work with taxes organized, does it take into account the work with the legislation in Russia, is the documentation accessible and understandable.

Loads. 

Will the platform withstand a surge in buying activity, will it be able to cope with a large volume of orders.

Add-ons and integrations. 

Is it possible to install the necessary add-ons for delivery, payment, marketing activities, etc.

Adaptability for various devices. 

Will your store be convenient and accessible to customers on mobile devices.
To make a choice, services such as Capterra or Get App can help you . They do platform comparisons, gather feedback from regular users, and analyze platforms for different niches.
If possible, do your own research, ask questions in specialized forums, and ask real people who uses or worked with what.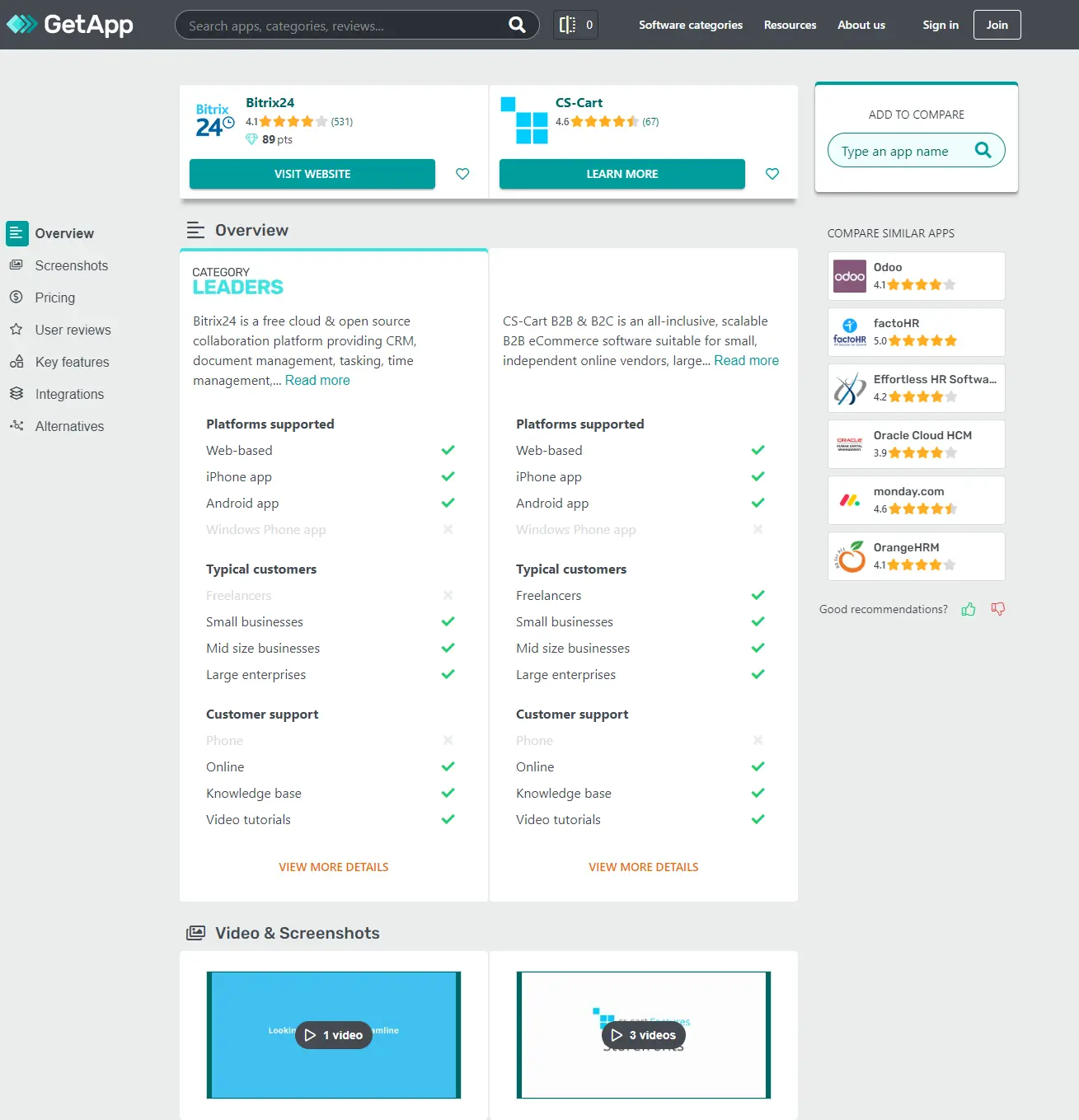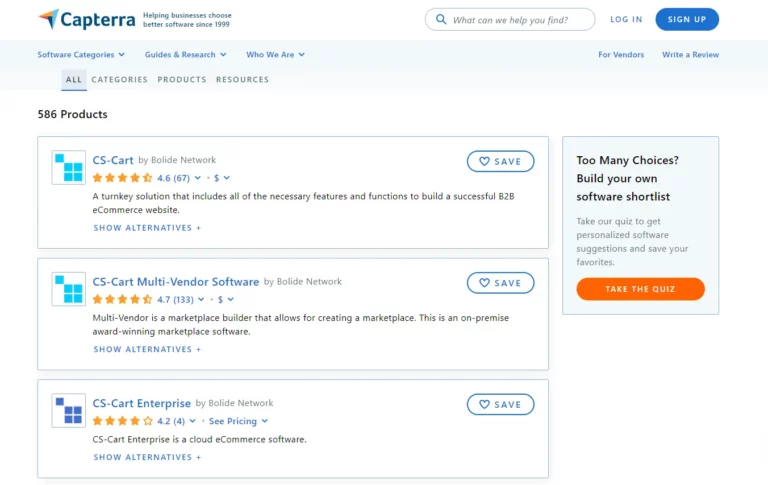 To build a selling catalog that will work to attract traffic, you need to build a semantic core.
What it is? This is a list of queries that will be used to find an online store.
Why is it important? The semantic core of your site will allow you to:
Simplify further internal optimization of the site.

Create a catalog based on the needs of your audience.

More efficient search promotion.

Get free organic traffic to your website.
In order to collect search queries, you can use Yandex.Wordstat. We are looking for queries that will describe the desire of a person to buy your goods. Categories and subcategories are formed based on the number of requests.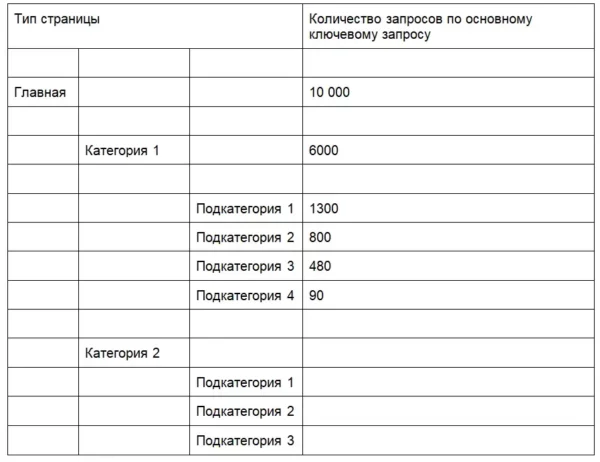 A few recommendations for the catalog:
The number of top-level sections. 

For online stores, the optimal number of categories of the 1st level will be from 5 to 9. The so-called mega menu, a larger number of categories, is more often used in marketplaces. It is important that the visitor be able to cover the categories at a glance.

Subcategories and nesting of sections. 

Ideally, when the path to a purchase from a client takes 3 clicks: 1-category, 2-subcategory, 3-product card. The number of subcategories should preferably also be no more than 9.

Filling balance. 

There should not be extremes in sections and subsections, that is, in one subsection there are 100 items, in another 5. Try to keep approximately the same number of products and subcategories. Implement filters and sorting for easy navigation through the catalog if the number of products is more than 50.
The process of online shopping differs from offline in that you cannot touch the product or try it on beforehand. For a clothing and footwear store, a product card is one of the main elements. Use high-quality photos to create an attractive card, and to make the buying decision process easier, add more description to the product.
How to make the perfect product card, we described in detail in "12 must-have elements and rules for mobile devices" .
In Russia, consumer protection law indicates what information about the product must be indicated:
basic consumer properties. For example, the composition of the material, country of origin, color, size, etc.;

price in rubles;

warranty period, if any;

rules and conditions for efficient and safe use;

best before date;

manufacturer's name and address.
Choose and set up suitable payment methods:
Online payments. 

These can be payment systems, for example: PayPal, Klarna, Stripe. Payment on credit, according to the invoice, which is especially convenient for legal entities.

Offline payments. 

Cash on delivery, for those who do not want to pay by card online.




In CS-Cart, for each payment method, you can set up an individual surcharge for the order, instructions, logo, etc.

Delivery can be paid or free. Free shipping is an undeniable advantage over competitors, but depends on the size and capabilities of the business.
Free shipping. 

It can be done as a temporary promotion so that the advantage does not become a serious expense item. Or slightly raise prices for the entire range in order to recoup all or part of the costs. If you sell in one city, then you can offer pickup for free.

Paid delivery. 

These can be delivery services: DHL, FedEx, EMS, UPS pickup points: PickPoint, Boxberry, etc. With automatic calculation from the service or its own fixed rate for each parcel.

CS-Cart allows you to add your own pickup points, in addition to those that offer services, display calculators of popular services, and split order delivery into several shipments.
Approximately 20% of online purchases are returned. The reasons for returns in most cases are personal preferences, such as: wrong size, color, style, etc.
The return policy gives a transparent view to buyers in case something goes wrong.
Mandatory points to consider:
which groups of goods cannot be returned;

what goods can be exchanged;

how many days are provided for exchange and return;

in what condition it is necessary to return things, whether the original packaging is needed;

what services can be used to return goods;

Who bears the cost of returning the goods?
A similar policy can be described for shipping. Rules of work will help you solve problems faster, because you already have instructions ready. And for buyers, placing the policy in the public domain speaks of the transparency of the online store.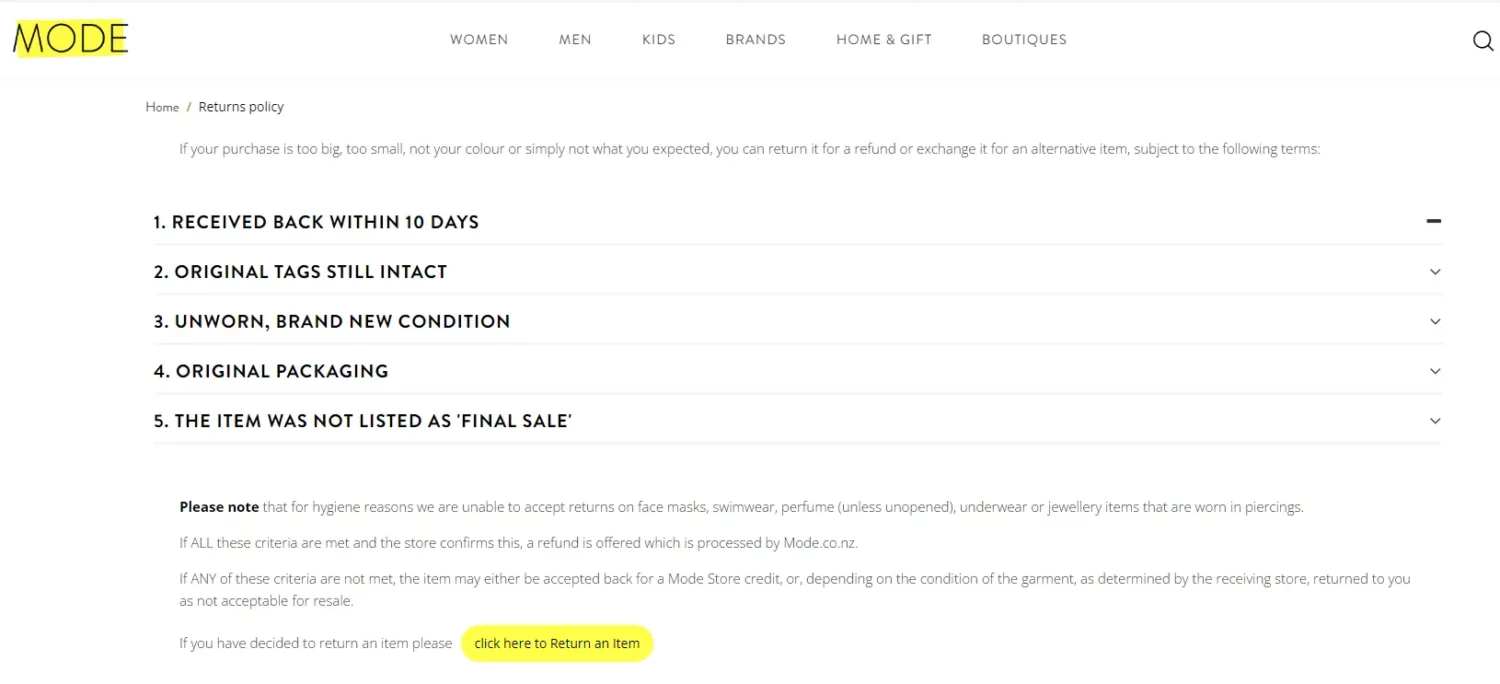 Look for different channels of communication with your customers and combine them into a single ecosystem on your site. The more touchpoints you create with potential customers, the more traffic you will drive to your site.
It can be:
presence in social networks;

channels in messengers;

offline activity: store, participation in exhibitions, calls from managers;

email marketing, etc.
Do not confuse multi-channel with omni-channel. The main task of omnichannel is to make the purchase convenient and affordable. Accessibility is achieved through an active presence everywhere, and convenience – seamless switching between channels for the client, saving him time, combined with a personalized approach.
In multi-channel, you are also present everywhere, but these channels are not interconnected, and consumers use them independently of each other.
Omnichannel allows you to better retain customers, increases customer lifetime value and average order value.
About 93% of buyers prefer to read reviews before making a purchase. Reviews of other people about the product increases the credibility of your brand. Add the ability to leave extended reviews, with photos and ratings. Post visual customer reviews from social networks in categories, product cards, on the main page of the site.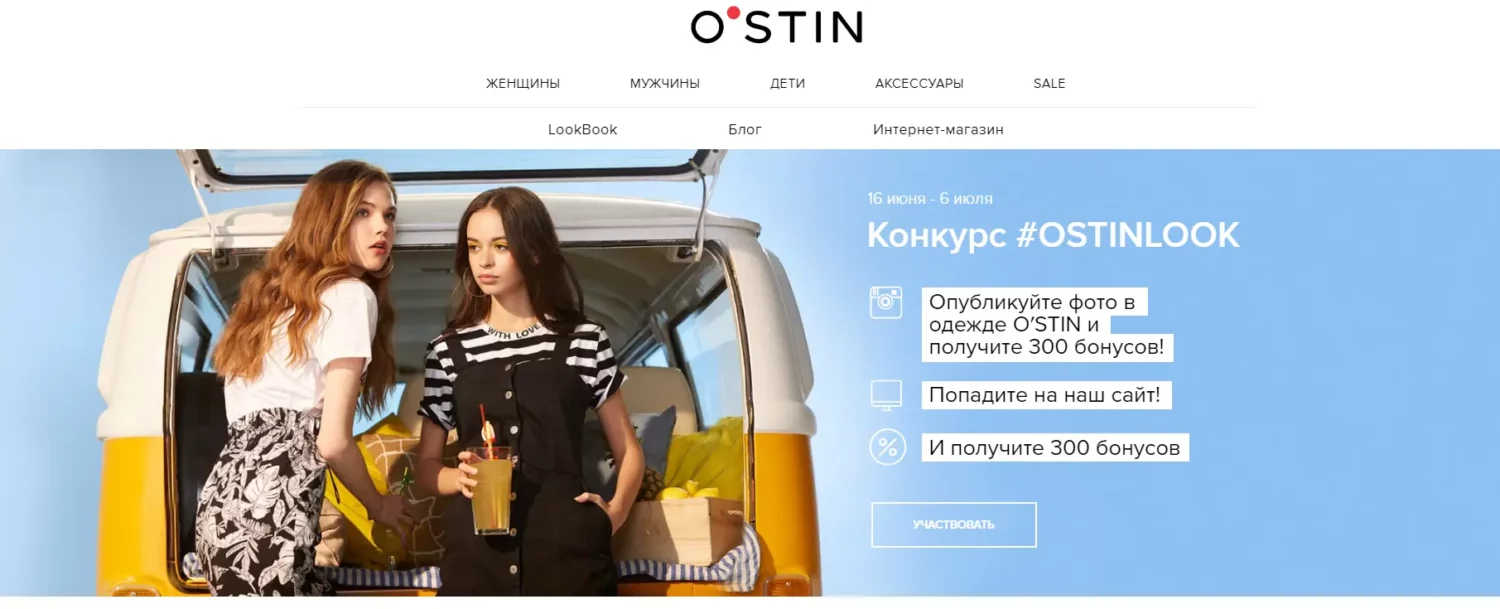 Mode is a New Zealand marketplace that offers a huge selection of clothing, shoes and accessories. We redesigned the store and created a mobile layout from scratch to improve the quality of service for customers and increase sales from mobile devices.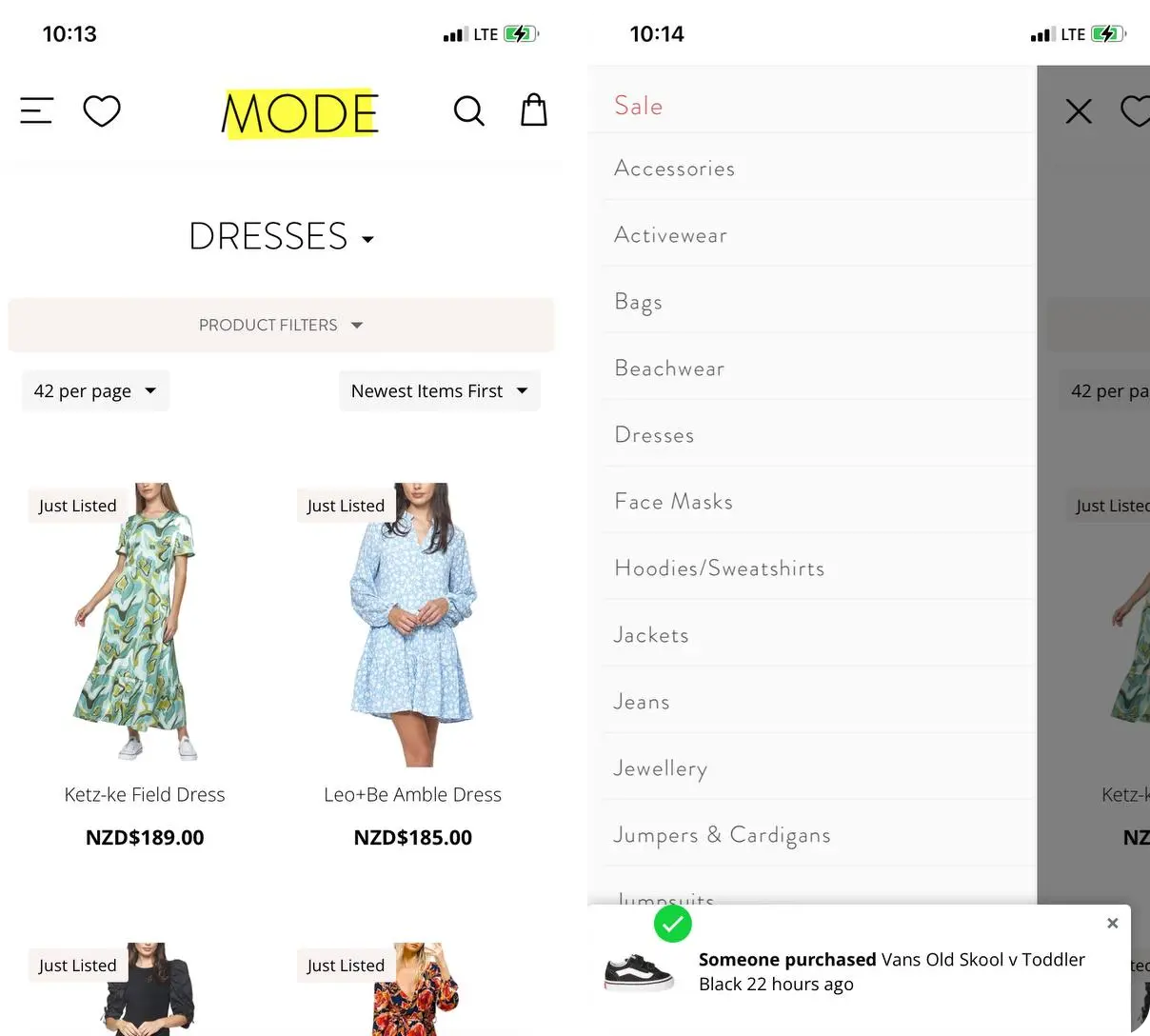 Customers can shop with the same convenience over their phone.
Added marketing features such as notification of recent purchases.
Installment services have been integrated to make purchases more profitable.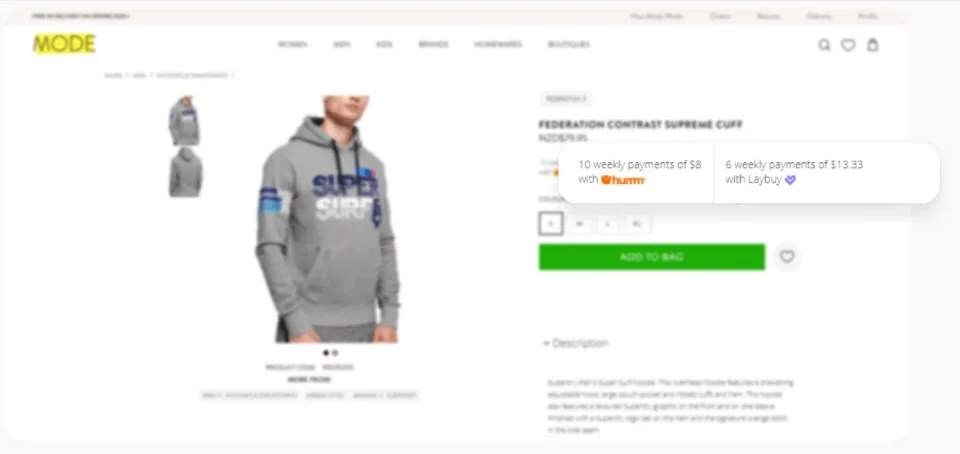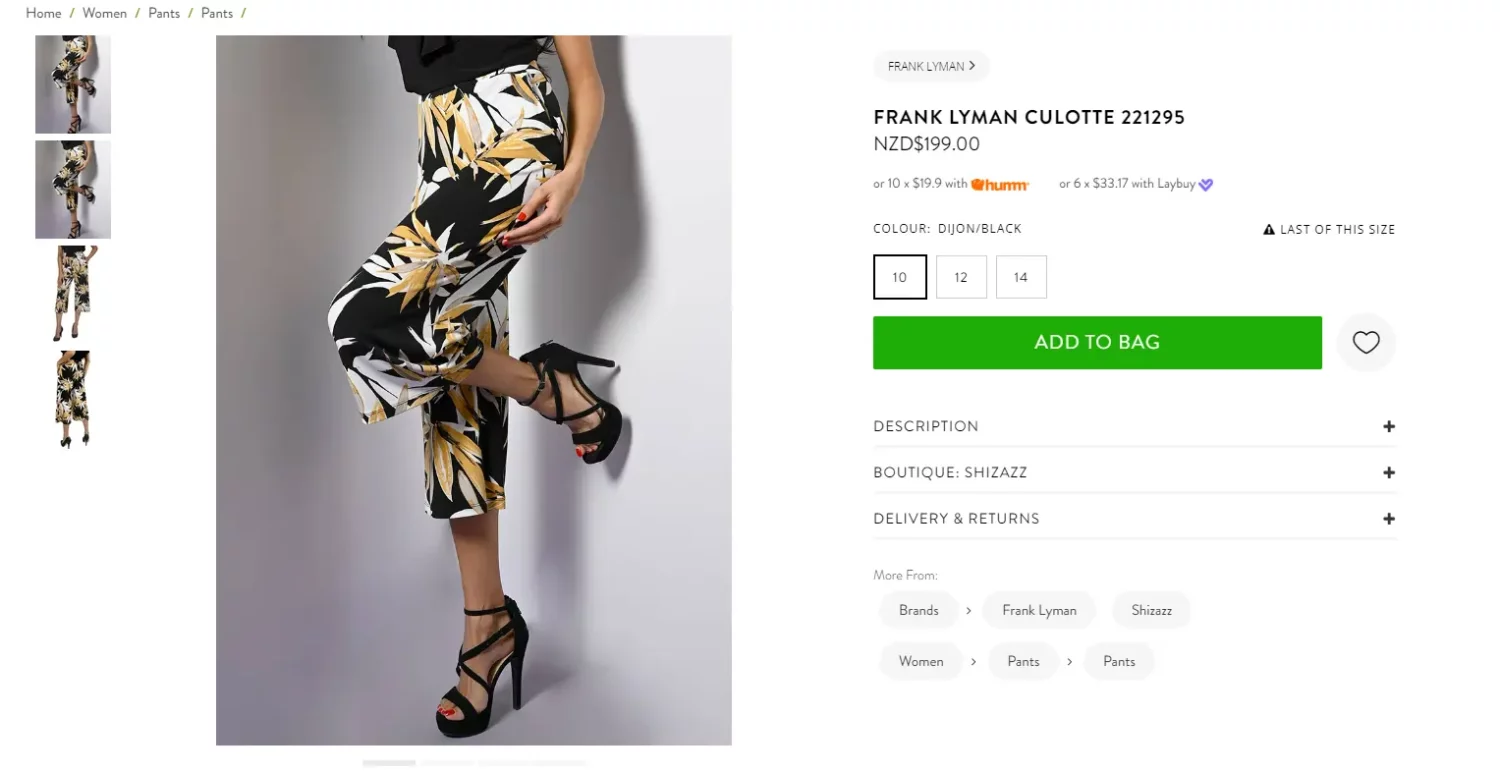 We made an attractive product card: photos that can be enlarged, the ability to add to favorites, comprehensive information about the product, the ability to postpone the product, the "add to cart" button is highlighted and shows the priority of actions.
Subscribe to stay up-to-date!
I want to be notified about ecommerce events.
Subscribe to stay up-to-date!
I want to be notified about ecommerce events.