Chatbots have become increasingly popular in the ecommerce industry due to their ability to improve customer experiences and increase sales. By using chatbots, e-commerce businesses can provide 24/7 customer support, answer FAQs, assist with product recommendations, and even process orders. This level of real-time interaction enhances customer engagement and satisfaction, ultimately leading to higher conversion rates.
B2B sector actively use chatbots – 58% of companies use it, compared to 42% of B2C companies. 88% of users had at least one conversation with a chatbot in 2022. 69% of consumers were satisfied with their last interaction with a chatbot.
Let's consider what impact chatbots can have on the ecommerce industry, their use in niche businesses. We will tell you how to create a really useful assistant, and not a relic of the past.
The impact of chatbots on ecommerce
A chatbot is a program that can support a dialogue with a buyer or help in resolving some issue. Their capabilities allow you to recognize colloquial speech. And thanks to artificial intelligence, bots become "smarter" and can cope with more complex tasks.
What online trading processes do bots penetrate and where can they contribute:
1. Customer service
Unlike humans, chatbots can process orders 24/7, which is a definite advantage if your online business covers different time zones. They don't get tired, they don't have burnout, they don't have a personal relationship. Regardless of gender, race, religious preferences – they will always answer the same way. In accordance with the niche and business goals, the bot algorithm can be varied. Its functions may include: technical support, abandoned cart reminders, sending messages, consulting on the most common questions, or simply entertaining users.
2. Substitute for feedback forms
Feedback forms are used less and less, they look cumbersome, inconvenient and slow. The growth of mobile commerce confirms this data. Filling out the return form data without errors from the phone is more difficult. And to get an answer to a question, the buyer most likely will not use the feedback form. Much easier, turn to the chat bot: you can choose, and not print, the desired question.
Users don't want to wait for an email response, they want answers here and now. And not only simple information, but also complete guides, useful links, etc.
Do you have an idea? We have a solution!
We design modification of any complexity on the CS-Cart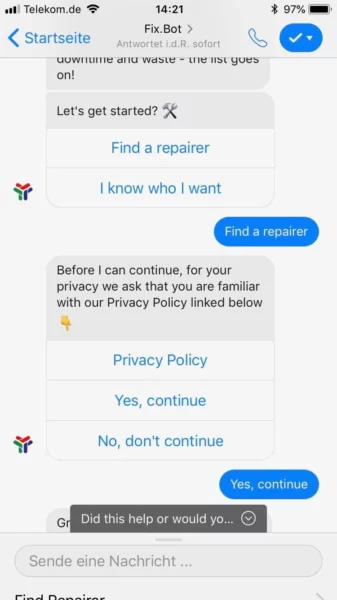 3. Brand Personalization
Companies and businesses use chatbots to create or complement a unique brand image. The development of artificial intelligence (AI) allows them to be funny, witty. The most famous example of voice assistants: Google Assistant, Siri, Alice. National Geographic's Genius chatbot speaks in the voice of Albert Einstein and offers memorable dialogue. And the voice assistant Tinkoff – Oleg, was recognized as the best bot of 2021 among the largest digital companies.
4. Messengers as Conversion Drivers
Most bots are hosted on messengers and are just as effective as targeted ads. Restrictions on advertising campaigns in search engines will encourage business owners to invest in these platforms.
Features of chatbots in an online store
Most often, bots turn out to be very useful:
when customers have a lot of the same type of questions, this allows you to replace the "Frequently Asked Questions" section;
when the appeal goes a long way to the right person, this reduces the time for the client;
when the distribution of information occurs quite often and in most cases is of the same type.
But there are other useful features of bots, for example:
1. Dealing with abandoned carts
The average cart abandonment rate for 2021 was 79.8%. A third of buyers in online stores after adding the product to the cart do not place an order. Some of the most common reasons for rejection include: unexpected shipping costs, a long or confusing checkout, the need to create an account.
To push customers to make a purchase, many companies use email marketing. A bot can perform the same function. As we remember, private messages in instant messengers are opened more often than emails.
Many bots help you choose a product and place an order through a guest form.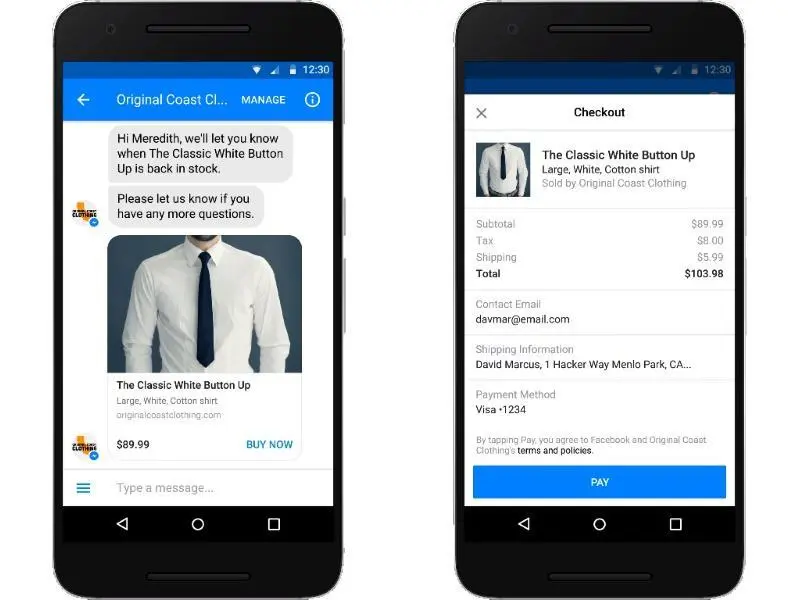 2. Collecting data about customers
Communication with chatbots collects data about customers, while helping to analyze behavior and needs. They can help with surveys. Thanks to this data, you can segment customers, personalize offers, and improve customer interaction.
3. Personal notifications about discounts and promotions
Bots can handle any mailing: from giving a discount to a selection of current news about the company. At the same time, the user can not only receive the newsletter, but also interact with it: leave contact information, go to an interesting product, or unsubscribe. All this forms loyalty to the company.
4. Work with transactions (delivery, receipts, payment)
The bot can become a full-fledged shop assistant. Its algorithm can include: suggestion of goods based on purchase history, assistance in making a purchase, sending a payment link, tracking delivery, and choosing a convenient method of receiving. And all this can happen in the mobile version or messenger.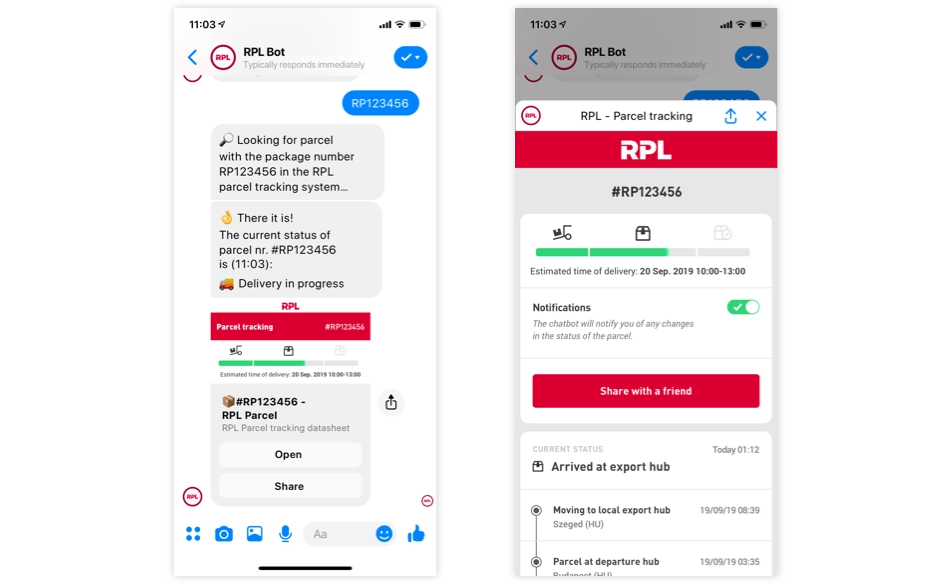 5. Generation of potential customers
The ability to quickly contact you not only in social networks, but also in instant messengers, gives you a competitive advantage. The client has more opportunities to resolve their issue on the way from home to work by contacting Telegram via a chat bot. And you have more opportunities to expand your audience, while at the same time with a minimal cost of acquisition.

6. Information support
Technical support, advice on frequently asked questions, such as "Where is my order?" help reduce the burden on managers. To do this, the chatbot recognizes the keyword and provides a selection with the necessary information. Many learning programs can even understand the mood of the interlocutor by punctuation marks and the words used. In case of problems, they can always switch to a live person.
Using chatbots in niches with examples
In the field of education, involvement in the sales funnel occurs through introductory lessons. A chatbot can give you a tour, introduce you to a school, tell you about fees, sign up for a trial lesson, and launch a client through the sales funnel.
That is, to warm up the client so that the manager processes a warm application.
In addition, he can collect feedback, identify the level of satisfaction, send homework.
Many educational platforms create assistants for memorizing words, idioms, spelling without errors, correct pronunciation. They will help gamify learning so that students do not fall out of the process.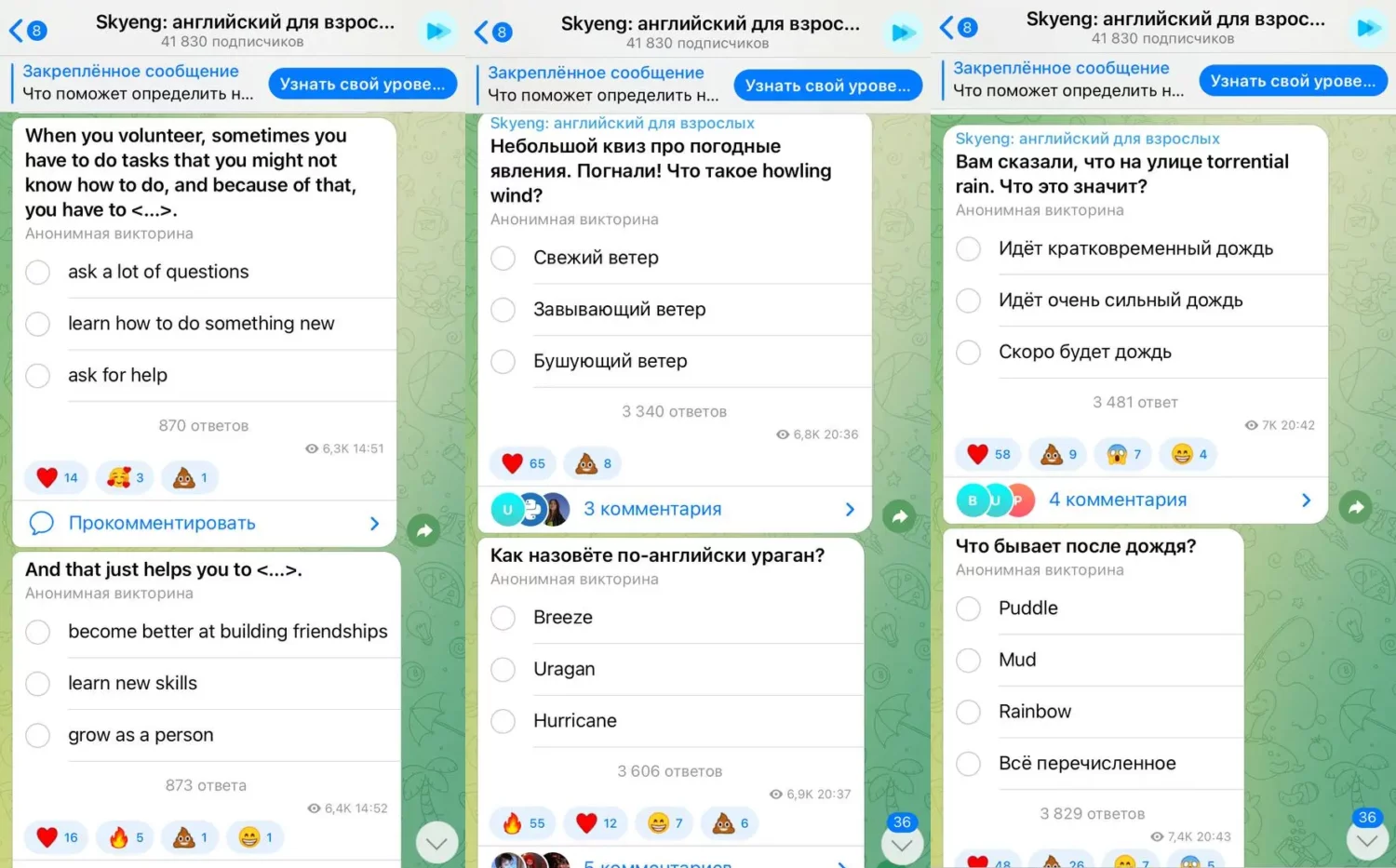 Paper work, such as filling out medical records, registration data, opening and closing sick leave certificates – simple, repetitive actions can be taken over by a bot. With the onset of the COVID pandemic, the pressure on healthcare has increased dramatically, and many investors have invested in companies that create AI-enabled bots for diagnosing health.
The chatbot from mos.ru conducts the initial appointment, it collects information about past injuries, surgeries, allergies, complaints, and lifestyle. Thus, the doctor will be able to see more patients, and the reception will be as effective as possible.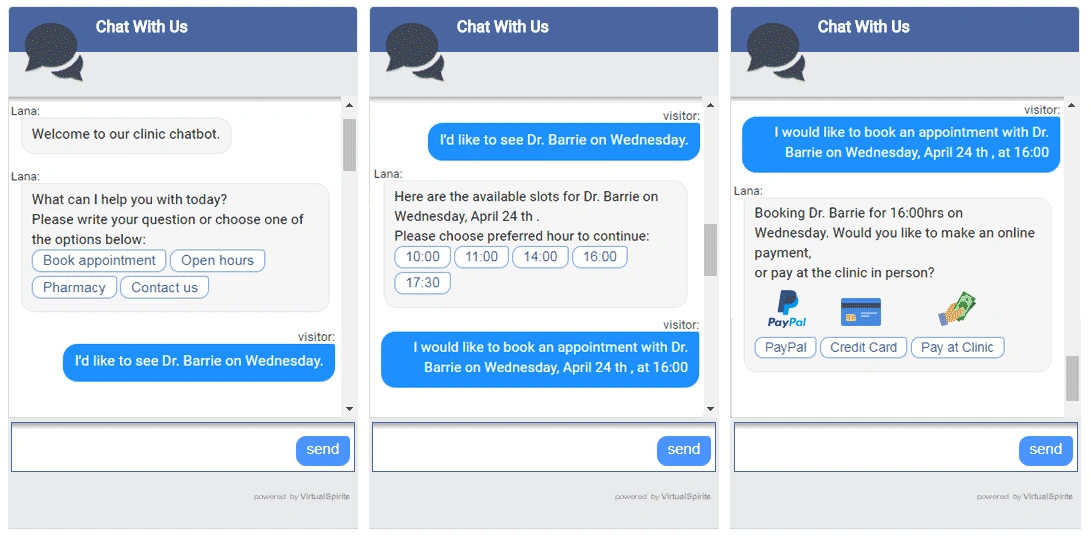 Perhaps at the moment only the fitness industry is actively using chatbots. While the beauty industry is not yet adopting an electronic assistant.
A personal fitness trainer can be a chatbot: depending on your goals, he will create a training plan for you, remind you of activity, send useful articles and recommendations, and monitor proper nutrition.
Most fitness clubs use bots to sign up for a trial visit, use loyalty systems, offer promotions and discounts.
Beauty salons can record appointments through bots, remind you of visits, and send care recommendations.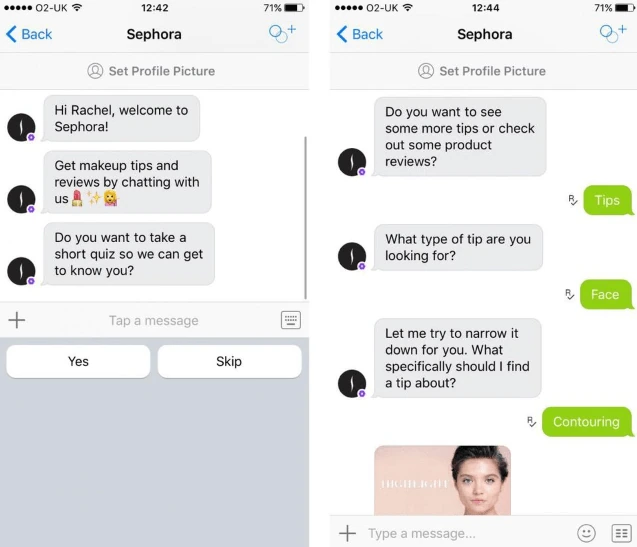 In this niche, the bot can solve tasks such as:
Table reservation – for this, it is enough to send information to the chat about when and how many people plan to visit the restaurant. The information will be sent to the administrator, the table will be reserved.
Formation of a pre-order – when booking, you can choose something from the menu in advance, this will help the client save time. The service can be popular at business lunches when the menu choice is a bit limited and the customer doesn't have much time.
Call the waiter – during peak hours are all the tables occupied? To reduce the load, while not making customers wait for a bill for 30 minutes, you can use the services of a chat bot. He can count customers, send a QR code for a tip, or send another order to the kitchen.
Delivery – a bot will help you collect data for an order, arrange delivery or connect with a courier.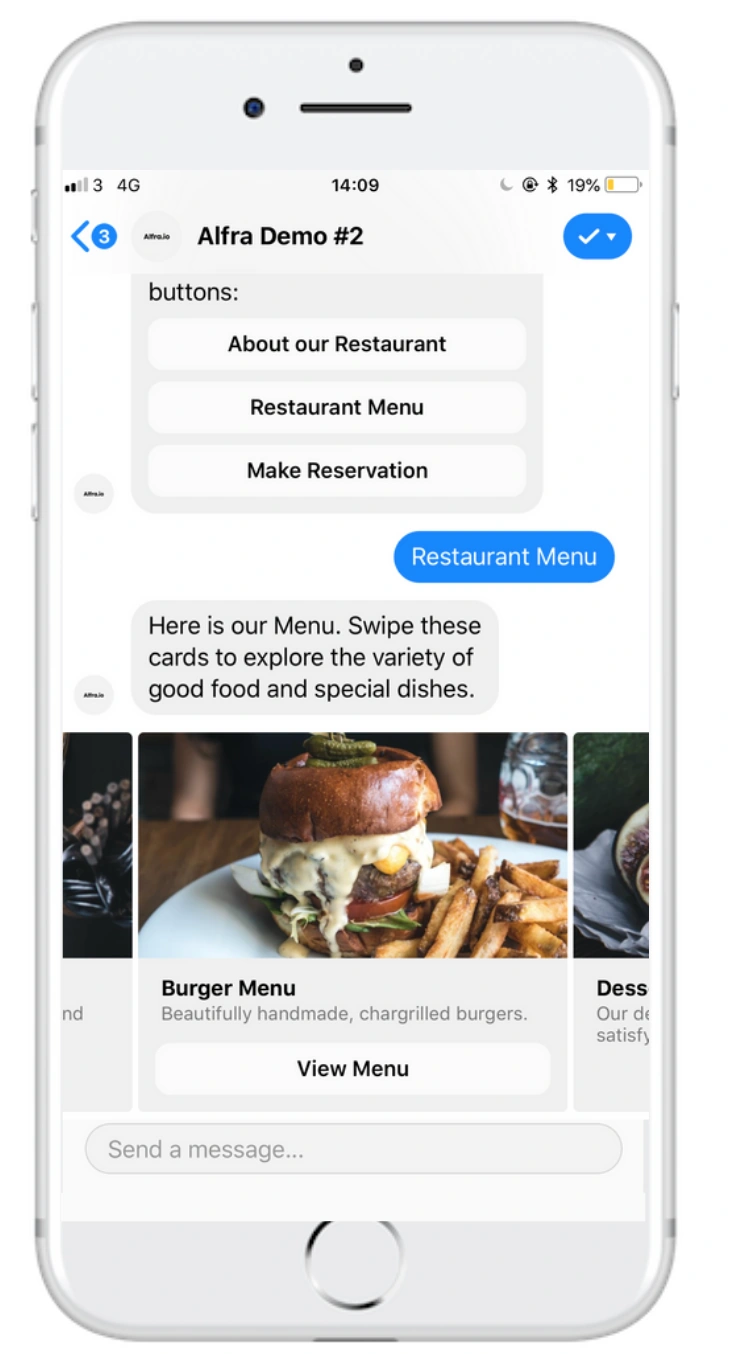 Bots can advise the buyer, help to find the right products on marketplaces, give recommendations, add to the cart, send payment links and guide on delivery.
For example, the chatbot of the H&M online store can consult, create a complete image and order all the selected items. Thus, helping to increase conversions with upsells and referrals.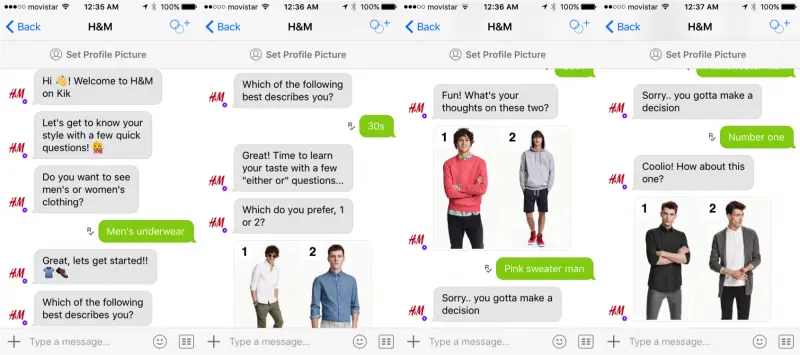 The eBay uses its ShopBot for personalized search results. It collects information from the client about the color, size, type of product and offers items that match the description. In addition, it reminds you of the end of the auction for the goods. And this option is popular. This is how ShopBot works on engagement, customer retention and conversion.
Disadvantages of chatbots
But despite all the advantages and resource savings, chatbots still have several disadvantages:
Not all users prefer communication with the robot. Most buyers have a negative experience when, after prolonged communication with the bot, they did not receive the necessary response. They prefer to "hang on the line", wait for the operator's response and ask their question to a live person.
Robots can't do everything. A lot depends on whether you chose a simple paid program or decided to create your own with AI. The response set of a simple purchased program may simply not contain the required requests and responses. And the robot with AI must be constantly trained so that the answers are correct.
Robots can make mistakes. Despite the fact that robots do not get tired, they can make mistakes. The most common mistakes are: closing the conversation too quickly, interpreting the word/task incorrectly, not connecting with the operator, and even inserting inappropriate jokes. To do this, it is also necessary to constantly monitor the communication of the robot, add new scripts to it and teach new scripts.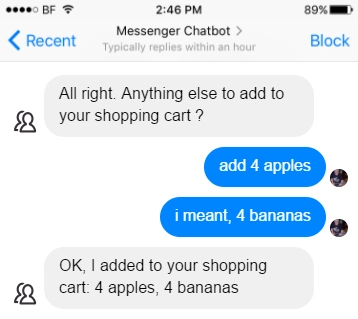 Choosing goals and objectives for a chatbot
To understand what tasks to give to the chatbot, first you need to decide on the goal: "Why do you want to create a bot?". Global goals include:
Remove the burden from managers to handle the same type of issues;
Find a way to increase sales;
Stand out from competitors;
Need 24/7 customer support;
Increase customer engagement and average check;
Increase brand awareness and loyalty.
After defining the main goal, it will be easier to understand what tasks the chatbot will have to solve. It's a good idea to find out if your audience is ready for a new assistant and find out if your customers have any expectations. So in 2018, a study was conducted in which users' expectations from robots were surveyed. The top five responses were:
Getting an urgent and fast response;
Solution;
Getting a detailed answer or explanation;
Customer Service Assistant;
Booking (hotel room, restaurant table, movie tickets, etc.).
Do research among your audience and create your top list of needs. This way will help to create the most effective chat bot.
By the way, the research can be not only among external clients, but also internal ones, for example, among the support service. Analyze the requests that are most often addressed to the support service. Perhaps some of them can be trusted to a bot, and managers will only process complex requests.
Communication channel selection
Next, you need to find out on which platforms you want to integrate the bot: Telegram, VK, Viber, WhatsApp? In order not to waste money and time in vain, you need to evaluate the channels in which communication takes place. It is enough to answer a few questions:
Audience volume in this channel?
Is there an increase or decrease in users?
Will you enter new venues?
Selection of systems for integration
The next important step is to determine the necessary integrations with internal systems. This step may affect the choice in favor of a ready-made platform or development team.
There can be several integrations:
CRM system;
Calendars;
Messengers;
Social network;
Payment systems;
delivery services;
Cloud storage, etc.
Ready-made constructor or development of your own chatbot
At the moment, the market offers a huge number of ready-made constructors for creating chatbots. Many of them already offer built-in integration with platforms, payment services, instant messengers and social networks.
Aimylogic
Flow XO
BotKits
Botmother
Botsify
Chatra
Verbox
The average price varies from 20$ to 500$ per month and depends on supported platforms, available integrations, multilingualism, and the number of users. There are also free versions, but their functionality is very limited, so we do not consider them.
The ready-made designer has its advantages and disadvantages.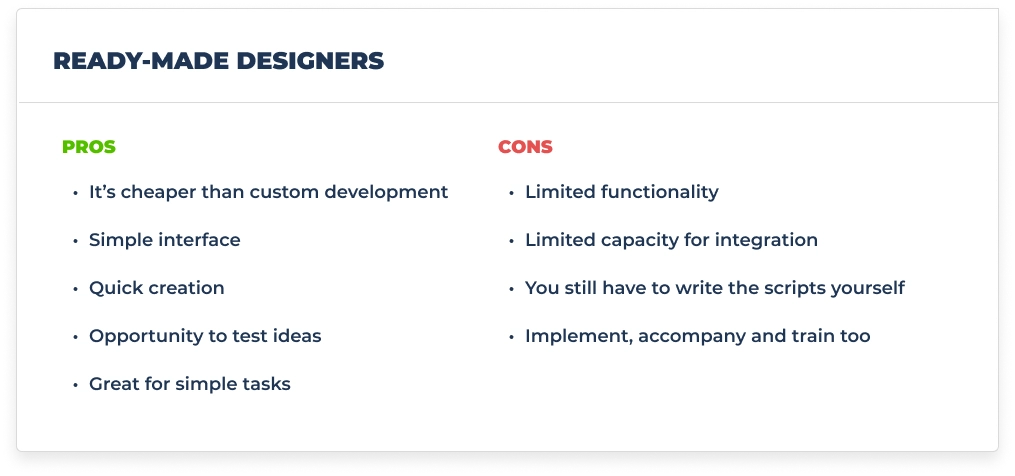 If none of the ready-made solutions suits your tasks, you can order the development of your own chatbot from the development team. In Cart-Power, the entire development process will be built as follows:
1. Collecting requirements and drawing up a technical specification
2. Description of the work scenario and interaction scripts for the bot
3. Development of the necessary integrations and information routing
4. Testing and launch
In order to make the bot an effective business assistant, we also offer technical support, updates and bot training.
Creation of personality and work script
To prepare a detailed scenario, you can be helped by employees who most often communicate with client requests: sales department, technical support service.
Make a list of questions and answers, according to your goals, taking into account the client journey;
Determine in which cases the bot should switch to the operator;
If you are building a bot on a constructor, think over the words and phrases for recognition;
The same question can be asked in different ways, make a list of words and phrases for each request;
Use simple and short phrases. Split into several messages if the text is large;
How to start and end a dialogue will depend on the info style in the company;
Think about how the bot will respond if it does not understand the interlocutor.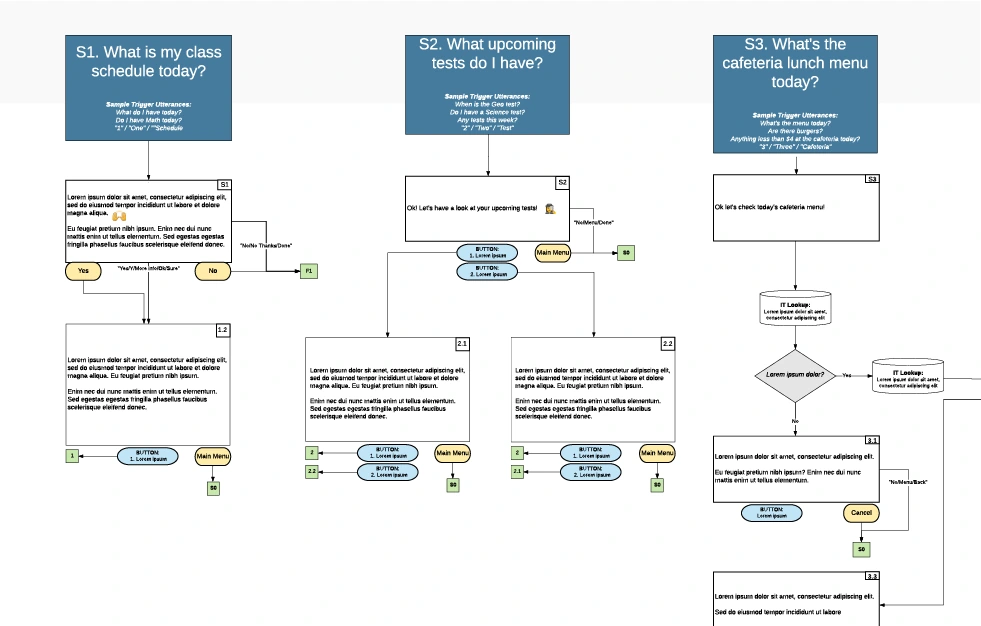 Testing, metrics and upgrades
After you write work scripts, test them. Go through the entire client scenario, find out if there are any errors in the integration with instant messengers or social networks.
Go beyond testing through your employees, use the services of crowd testing or attract a group of loyal customers. In case you asked developers to create a chatbot, they will take over this part of the work.
When testing, pay attention to:
Logic – do users understand the questions, the structure of the dialogue?
Speed ​​– how fast does the bot respond? Does it close the dialogue too quickly?
Accuracy – does it correctly recognize requests for different phrases?
After launching and getting started, analyze the main performance metrics of the chatbot.
Bounce rate – how many hits the chatbot received and how many failed sessions were. In this case, user requests may be incomprehensible to the bot.
Goal achievement ratio – how many requests were made and how many of them ended successfully, for example, the product was purchased.
The total number of users – whether the chatbot is in demand and whether it is really an effective assistant.
By analyzing chatbot metrics and performance, you can understand user behavior on the site and improve interaction.
Do not forget to evolve your bot, develop it from simple to complex. Add new scenarios and functionality, depending on user requests. At the same time, compare performance indicators with ordinary employees.
Cart-Power developers will assist in creating a chatbot from scratch , its support and development.
Subscribe to stay up-to-date!
I want to be notified about ecommerce events.
Subscribe to stay up-to-date!
I want to be notified about ecommerce events.