Visual style
Minimalistic, grids
Drajee website is a classical case of an e-store, which has not much features, except for basic functionality, but has a beatiful design. It's stylish and minimlistical, because it's required by the store's jewellery theme. The visual part of the site was done in 3 main steps: projecting, designing, integration.
Creating a beatiful design is impossible without layouts, so Cart-Power specialists made a prototype of a future visual part for desktop and mobile.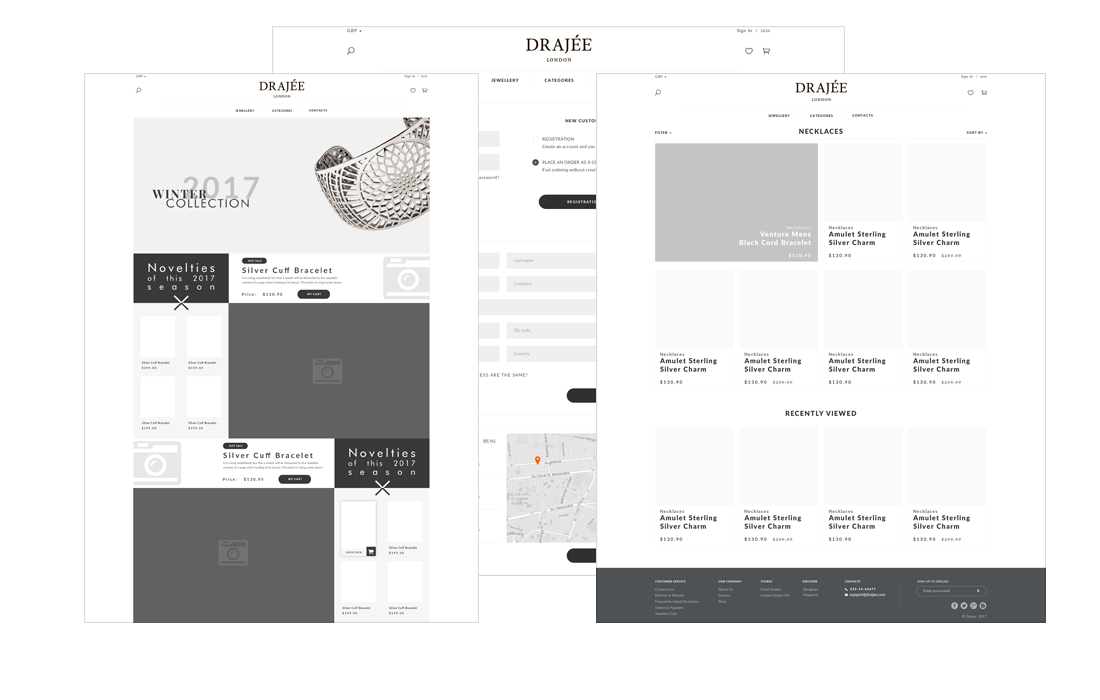 After prototypes were finished, a design was drawn on their bases for desktop and mobile.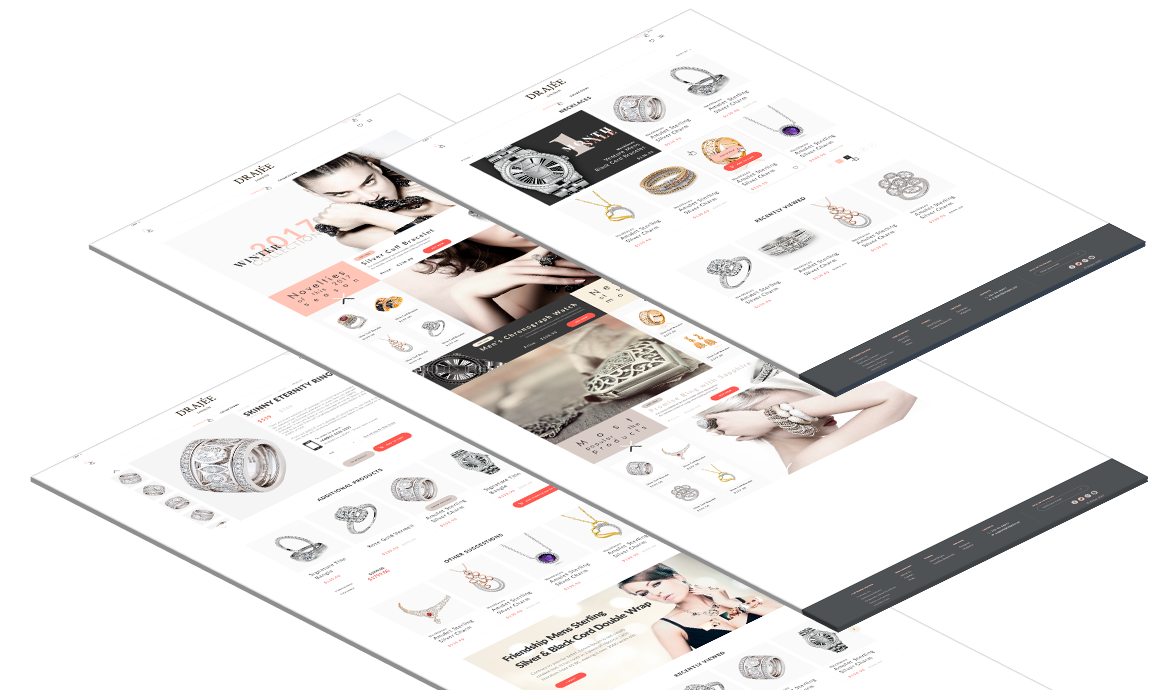 ---
Then design was integrated into store with some further tweaks and improvements. Thanks to them, the design is correctly displayed on all devices.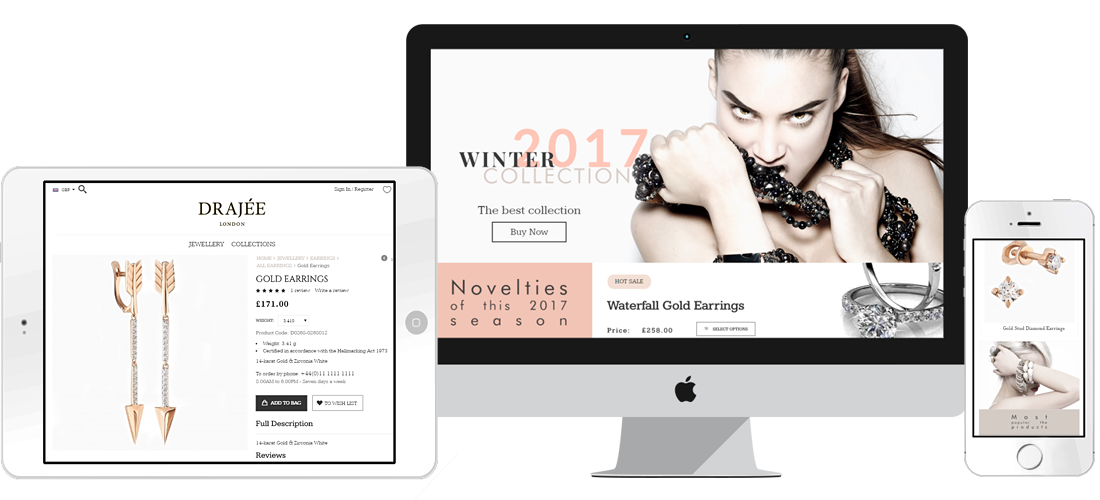 Stylish and modern design
Adaptivity for various platforms