---
Order real estate agency site
---


Project URL
smolotka-24.ru


Main task
Increase Binbank non-core assets sales with online tools
---
---

Main requirements
Develop a modern site
Attract high-quality traffic
Implement tools for sales manager control
Additional requirements
Develop a feature to attract big companies, saling non-core assets
Implement feature do divide users by departments, subdivisions and employees
Attract third-party organizations (insurance and mortgage companies)
---
How was the task completed?
---
Non-core assets store smolotka24.ru is one of our most ambitious projects, and this is confirmed by the fact, that it was
noticed
by
Forbes
. It's more than a usual CS-Cart based online store in terms of features and content. Average user activity is over
70 000 unique visitors per month
. We continue working with the project in terms of server maintenance, technical support, and and SEO.
---
---
Based on clients requirements, we developed a catalogue structure. At the same time, work on the visual part of the site has started. We introduced layouts of future design.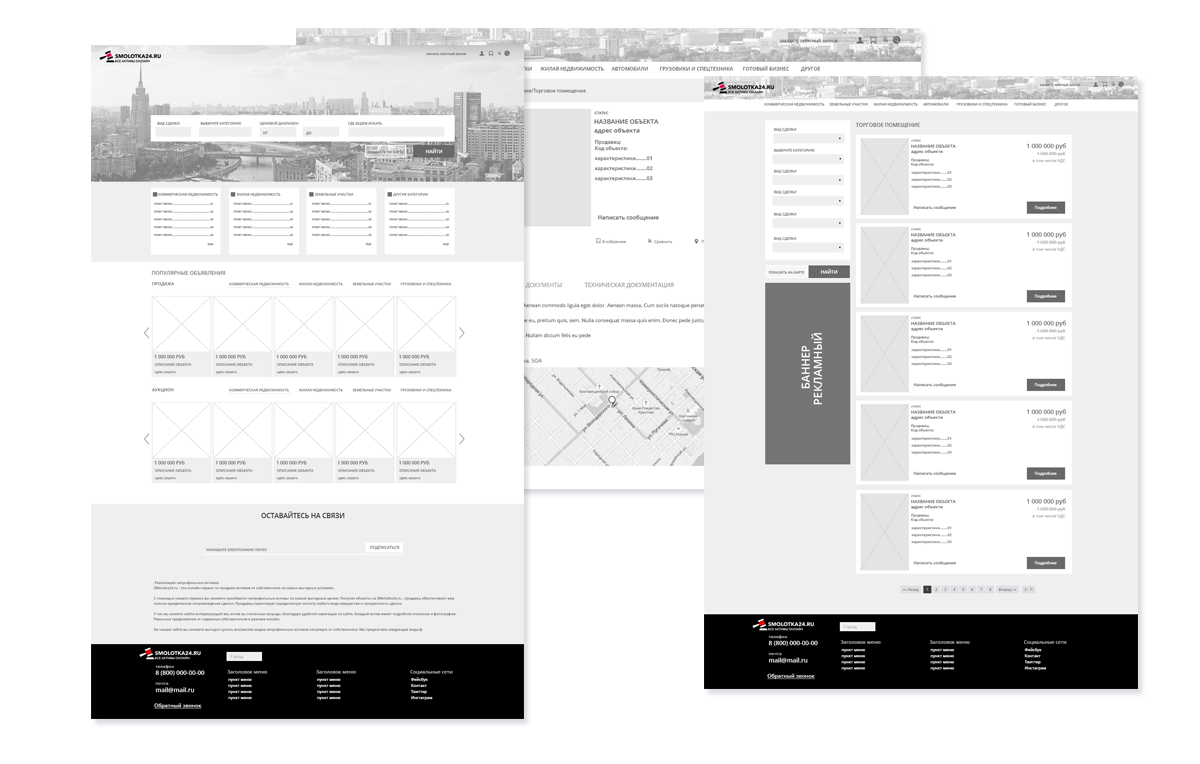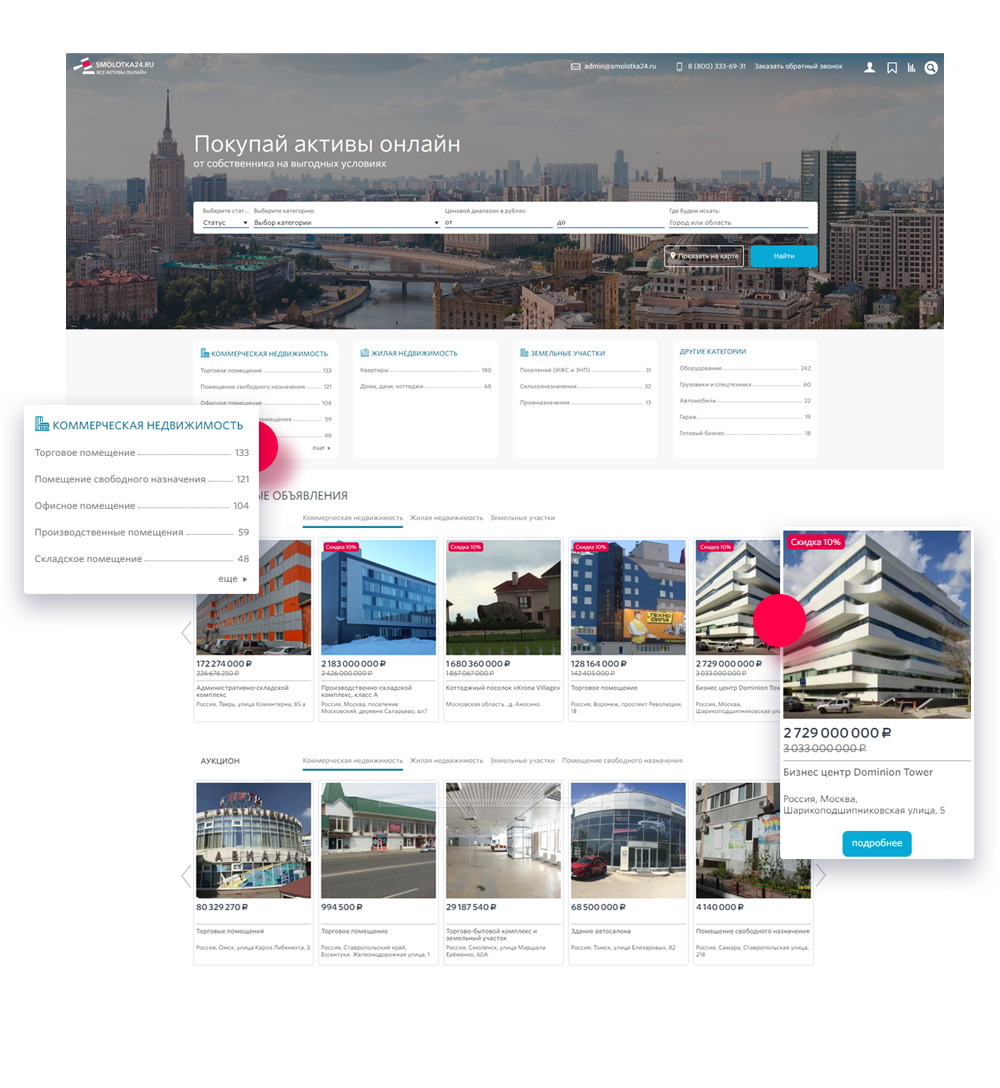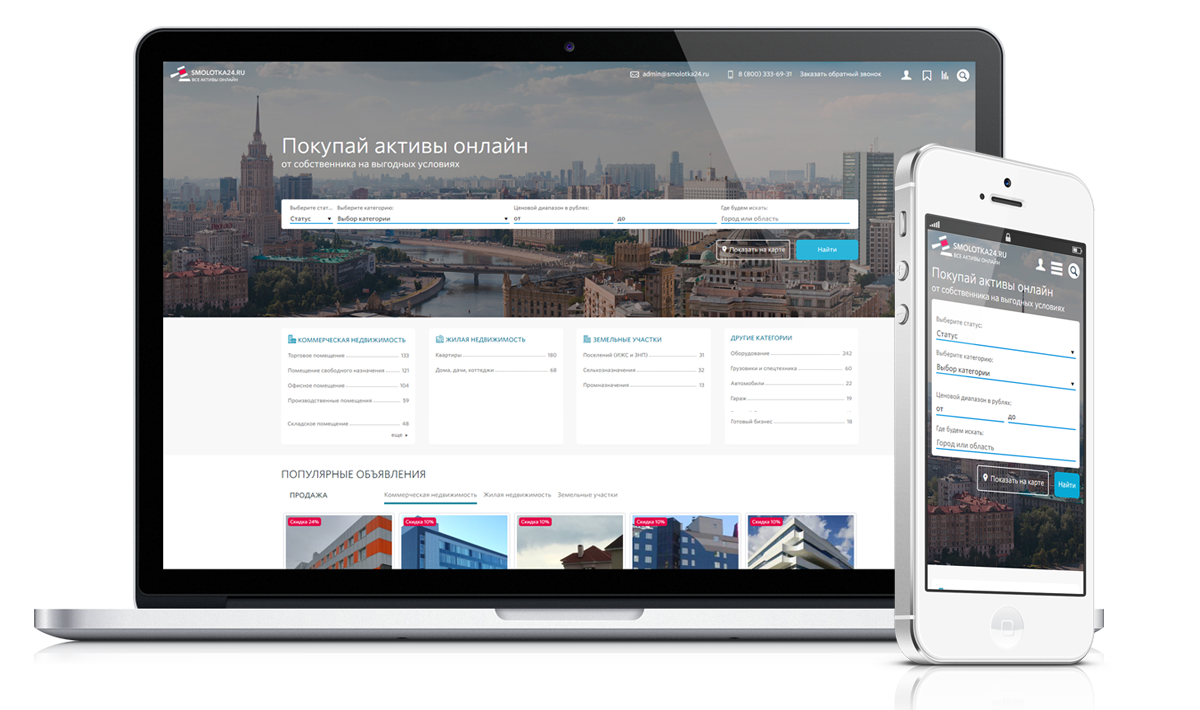 Based on wearesocial
stats
, in 2017 number of internet users exceeded 4 billion, most of them use their smartphones for network access. You can't ignore this fact, mobile version for any site is a musthave nowadays.
---
Vast amount of filters makes search easier. Commercial estate is divided by industry and offices, housing - by apartments and houses. Filters by number of rooms and area are also applied.
Selling non-core assets is a complex process, involving many agents. We made it easier, by introducing profiles for any type of agent.
---
We also integrated the site with the most popular Russian property selling platforms to find potential customers easily.
---
Property can also be sold via auctions, a customer can be chosen based on their results. We introduced features not only for selling, but renting property.
---
---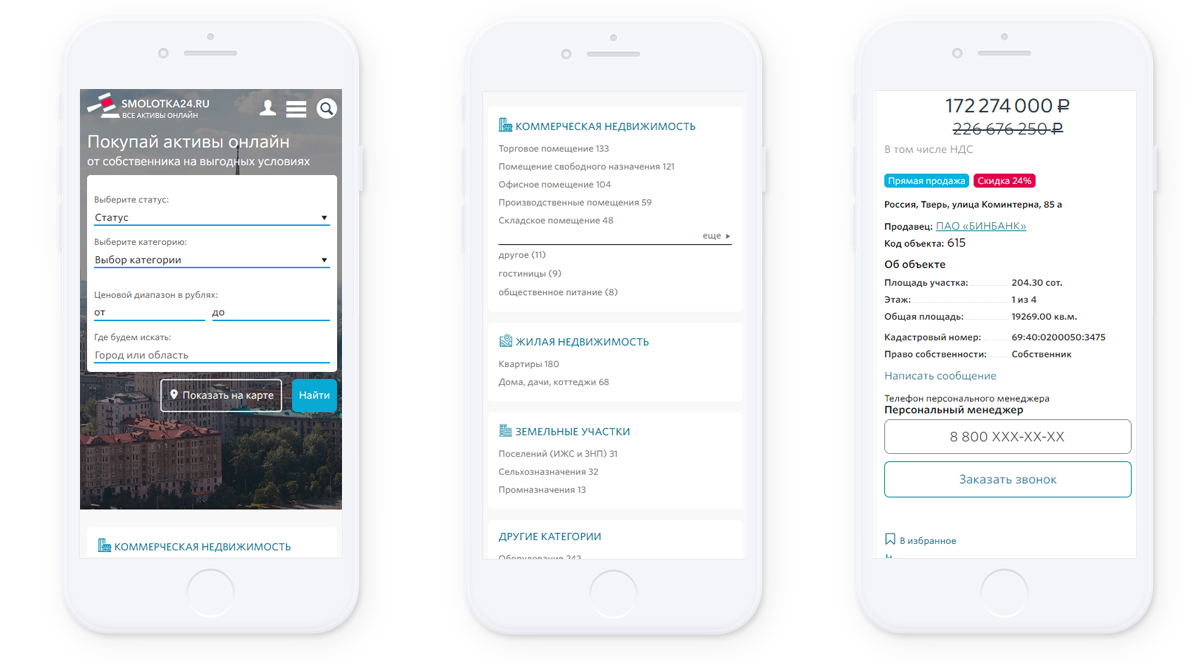 Design integration today is also adapting layouts for various resolutions. It's key for correct desing displaying.
---
---

Integrating CRM with any big project is also necessary. In this case we integrated Megaplan CRM.
---
---
---
Mango Office cloud communications was chosen by the client as the main tool to work with phonecalls.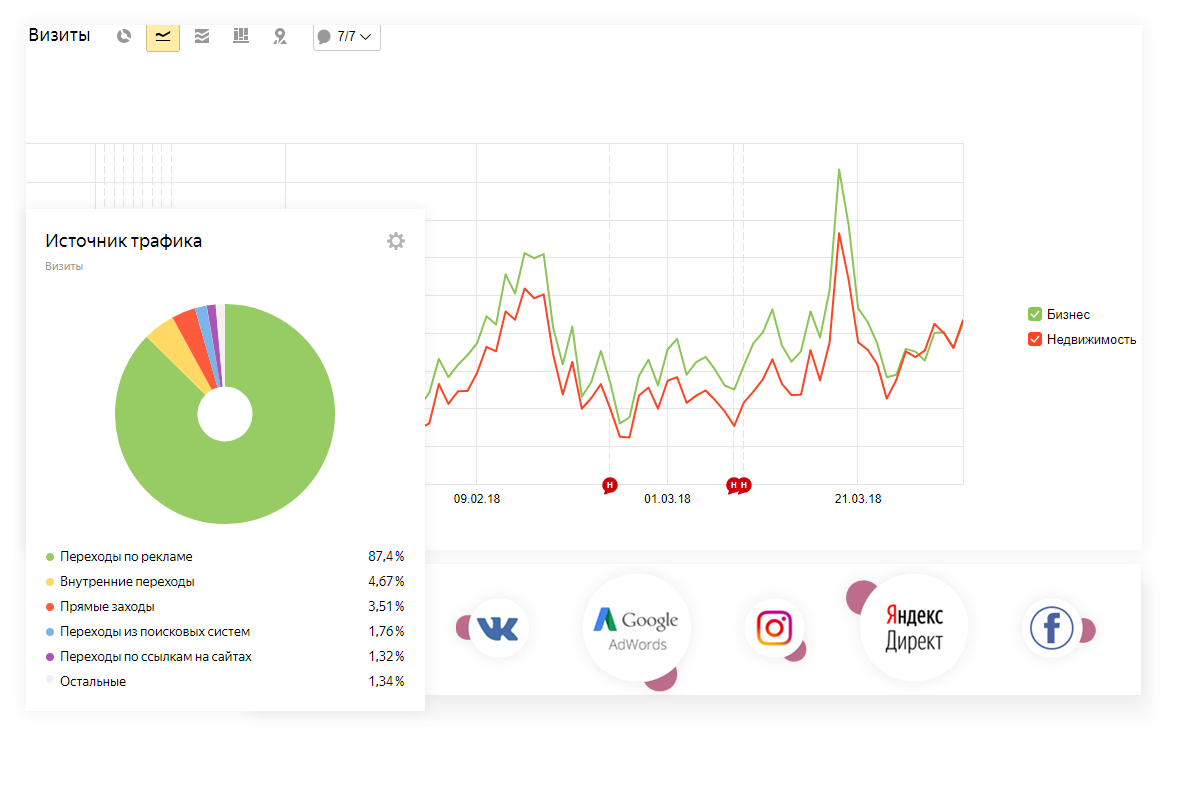 Facebook Pixel (also used in Instagram), Google.Adwords and big Criteo system, using algorythms to show ads to clients, were used for promotion. Besides search inquiries, we also used dynamic remarketing Google campaigns. With the help of Criteo we analyzed user behavior. As a result we get over 70 000 unique visitors per month.
---
---

Over 70 000 unique visitors mothly

Over $10 million worth of assets sold for the first month

More than 50 big companies sell their assets on the site
---
Order real estate agency site
---
---