"I was surprised with the way Cart-Power handles things. Everything is done carefully and on time. Their efficiency was even noticed by Netpeak".
(C) Sergey Borozdyh, z-bike.com.ua
"Thanks to Cart-Power for their high-quality work!".
(C) Maria Tanasiychuk, netpeak.ua
Z-bike.com.ua is a store, selling bikes and other goods for those enjoying a good ride. Key point of the project was to integrate all the needed functionality to support modern SEO requirements. The job was completed in cooperation with Netpeak.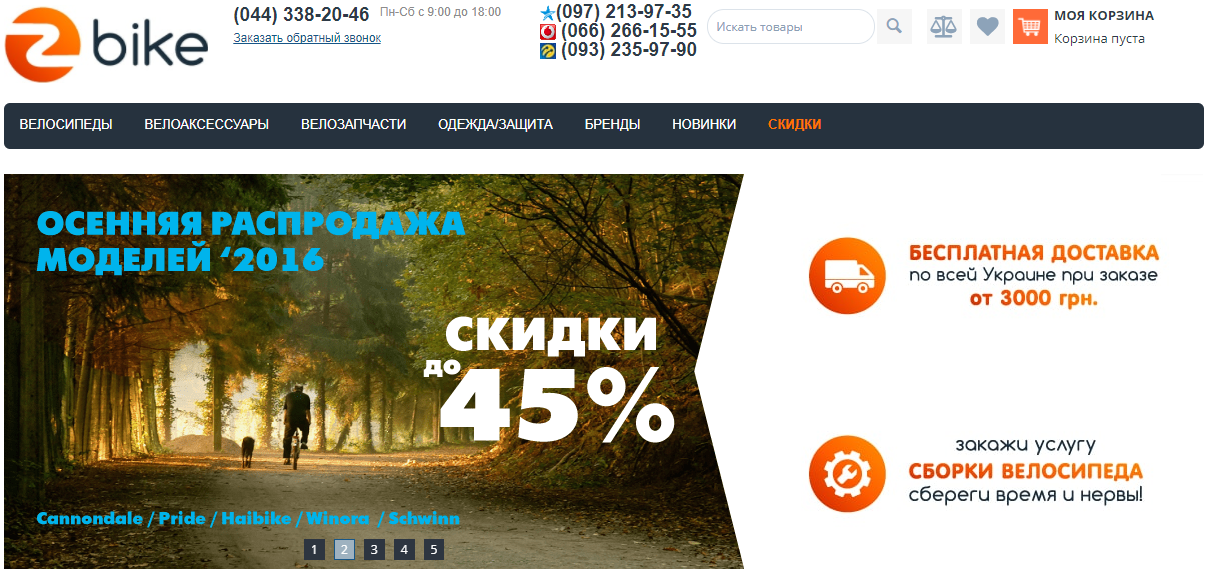 The main technical task was split into 26 microtasks, but only a part of them could be completed with
CS-Cart SEO add-on
. It's worth noticing, that only a single Cart-Power employee was working with the task. The project was finished in 21 day. As a result the following changes were pushed to the site: 1. Configured
title, H1, meta-description
generation according to a certain template. This way the issue with empty SEO-data was handled for all site's pages. 2. Integrated a code for attribures
alt
and
title
for all the images on the site. 3. Tweaked breadcrumbs according to
standart
. 4. Correctly tweaked
contact info of the organization
. 5. Blocked indexation for pages with
"?sort_by="
and
"?items_per_page="
with the help of a tag and file
z-bike.com.ua/robots.txt
6. Added
links to pages with filtration resultsссылки на страницы с результатами фильтрации
to xml-sitemap. 7. Created
images-sitemap
. 8. Configured 301 redirect without "/" in the end
(http://z-bike.com.ua/gripsy)
to pages with "/"
(http://z-bike.com.ua/gripsy/)
. 9. Configured server responses: 9.1. With the request titled
If-Modified-Since
server responds with code 200. If data
Last-Modified
is older than
If-Modified-Since
, then the server responds with 304 code. 9.2. Heading
Cache-Control
gives back
max-age=86400, must-revalidate
for every page. 9.3. Every sitepage specify heading
Expires
as current time + 24 hours. 10. Added a searchform to
404 page
. 11. Added a restriction for Yandex robot to index paginated pages beginning with the second one. 12. Configured site structure, HTML-sitemap, blocked indexation for service pages. 13. Redesigned 500 error pages.
---
---
---
"It's just a bomb for search engines. You just have to configure it correctly and apply all the fields for each filtered page and combinations. Competitors in my sphere, please, don't read my review. I'll gladly take your clients and make them happy!" (С) Alexander
---
"Great and very useful add-on! it allows to configure a flexible scheme of work for filters, thanks to it you can increase traffic with additional search requests. I installed it and I'm pleased now :) Recommended!" (С) Andrey
Creating xml-sitemap for images

Xml-sitemap for images was required for more accurate indexation with search engines. For this purpose we created a file, matching
common requirements
: 1. IMAGE spacename is done according to:
xmlns:image="http://www.google.com/schemas/sitemap-image/1.1"
; 2. Mandatory usage of tags
urlset
,
url
and
loc
,
image:image
and
image:loc
; 3. Includes only open for indexation pages, pages responding with 200 code; 4. Uses UTF-8 coding; 5. Includes up to 50 000 URL; 6. Includes no more than 1000 images for each URL; 7. Size is less than 10 MB.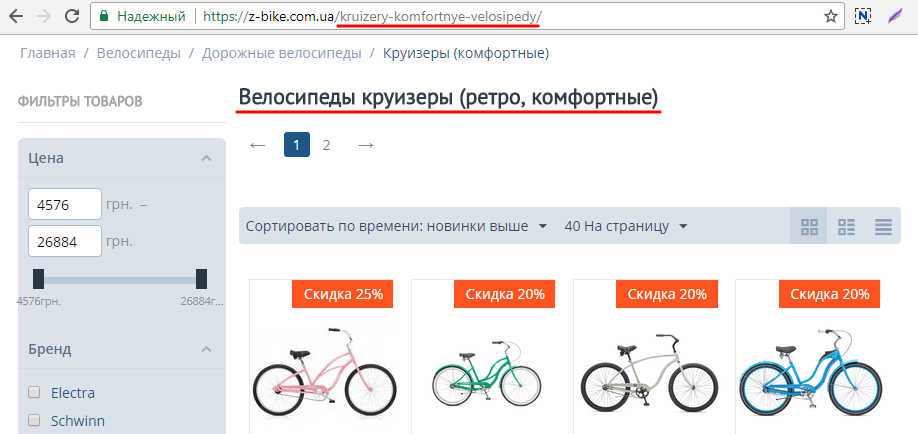 Usage of friendly URLs helps in optimizing work and makes navigation easier. Friendly URLs were formed on the basis if the following rules: 1. All pages in Russian used a single variation for transliteration; 2. All punctuation marks and spaces were replaced with "-", all symbols "_" were also excluded; 3. Other symbols were replaced with "-" as well (except for numbers and letters); 4. Two and more "-" in a row were replaced with one; 5. Deleted "-", appearing on URL generation at the end or in the beginning of an element; 6. Capital letter were excluded from URL According to new URL templates, old links were replaced with the new ones, also 31 redirect was configured.
Page 404 is used to display an error, when a requested page was not found on the server (removed, changed URL, etc.). To make navigation easier, a searchform was integrated to page 404, as it allows a user to get back to site faster and continue working with it.
Social networks integration

To interact with popular social networks, like and share buttons were integrated. They allow users to demonstrate site content in their social profiles. Same operation was performed for follow buttons as well, all these measures combined help to increase traffic of a store and attract new customers. Also we integrated OpenGraph protocol, which allows to correctly display content of sitepages in social networks.
---
"I was surprised with the way Cart-Power handles things. Everything is done carefully and on time. Their efficiency was even noticed by Netpeak. Netpeak praised my developers, and I, in turn, wrote a thank-you letter to Cart-Power. I recommend working with them". A letter from the client: "SEO-team accepted all the work, audit is fully integrated. I want to thank you for your work, for fast solutions of all the matters and for high-quality completion of the tasks. All the integration was performed in a professional way and on time. I'm glad to have contacted you. i will recommend you to my partners. SEO-company was very pleased with your work and competence as well. this fact was ponted out not only by SEO specialists, but by managers as well." (С) Sergey Borozdyh, z-bike.com.ua
More than 50 hours of work
Want to be first in Google?