Globally SEO-optimization consists of: internal SEO-optimization and external SEO-optimization. In this exact order in terms of importance. Inner SEO-optimization can provide you with a result, but external optimization without internal one is a waste of time and money.
---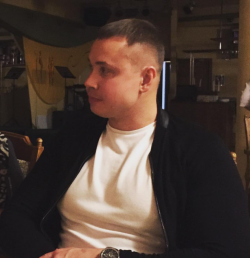 "Generally, SEO-agencies have low competence in development. They fully understand, what factors are important in indexation, but don't have skilled specialists in completing their own technical tasks. Cart-Power lacks this disadvantage."
(C) Leonid Koshcheev, Cart-Power general director
---
Internal SEO-optimization
Semantic core

Distinguishing landing pages (filtration results included)
Distinguihing pages, which need to be closed from indexation
Content works (h1, page description, graphics, video)
Requests gathering (frequency, estimated price)
Grouping requests (in accordance to their main ideas)
Relinking (distributing pages weight)
Distributing connections of request groups to pages
Code optimization
Factual speed of loading a page
Google PagesSpeed Insights (green zone)
Correct meta-tags (title, meta-description, meta-keywords, canonical)
Optimizing content (h1, description, graphics, video)
Correct w3c marking (common errors: no alt in images, href in hyperlinks)
Schema.org marking (breadcrumbs, company marking)
Ogp.me marking
Closing external links and system pages from indexation
Analytics integration
Google Analitics (counter integration, targets configuring)
Google Search Console (for finding and fixing errors)
Facebook pixel (collecting targeting for future use)
Other individual requests
Other indexation factors
SSL certificate (protocol https:// must be used)
MobileFriendely (Google Search Console checking)
Structure and format of URL (Using search-engine-friendly links, single links style, no capital letters)
Correct redrects (Redirecting with capital letters and several "/" at the end)
Correct Robots.txt
Building sitemaps (html-sitemap, xml-sitemap, xml-sitemap for images, xml-sitemap for videos)
Correct multiple languages use (separate sites or hreflang tag use)
Correct HTTP headings (Last-Modified, If-Modified-Since, Cache-Control, Expires)
Correct pages with errors displaying (page not found, store closed must have certain elements)
Social networks sharing (Facebook, Twitter, etc.)
External SEO-optimization
Important online-portals (with large number of visitors, PR)
Social networks (social netorks URLs, number of reposts, likes, posts' views, personal social networks)
Other referring sites (small portals, mentioning your site)
Number of visits in accordance to searchу (achieved by merging SEO and contextual advertising)
History of visits of a certain user (achieved by merging SEO and contextual advertising)
Time visitors us your site (achieved by usability improvement)
---
Water delivery service in Moscow region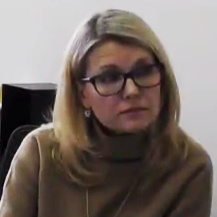 You undoubtedly have better price to quality ratio!
(С) (С) Svetlana Shelestova, aquaorganic.ru
Project URL
aquaorganic.ru
---
AquaOrganic Luxe is a company, delivering potable water in Moscow and Moscow region. They contacted us, when they already had an e-store on MODX engine. But the site was too old and required many SEO changes, which were a lot easier to make with a new engine, rather than try to adapt the current one.
We were making a turnkey project, starting with design integration and finishing with transfering catalogue of the old site to a new one. The main features of the project were trigger-mails functionality and vast SEO optimization. After this and several other projects we published a check-list on SEO-Optimisation of a store based on CS-Cart.
---
"I was surprised with the way Cart-Power handles things. Everything is done carefully and on time. Their efficiency was even noticed by Netpeak".
(C) Sergey Borozdyh, z-bike.com.ua
---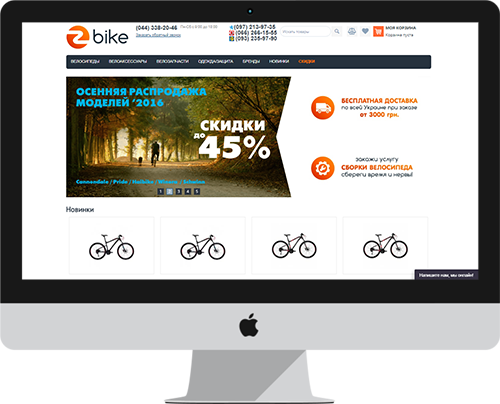 Z-bike.com.ua is a store, selling bikes and other goods for those enjoying a good ride. Key point of the project was to integrate all the needed functionality to support modern SEO requirements. The job was completed in cooperation with Netpeak.
The main technical task was split into 26 microtasks, but only a part of them could be completed with CS-Cart SEO add-on. It's worth noticing, that only a single Cart-Power employee was working with the task. The project was finished in 21 day
---
Wood-plastic composite items store
"On starting our project we contacted Cart-Power on the matter of SEO advance. Leonid made a plan for us and promised to achieve certain results on time, after that we started to grow immensely in several months".
(C) Artyom Saveljev, deckline.ru
---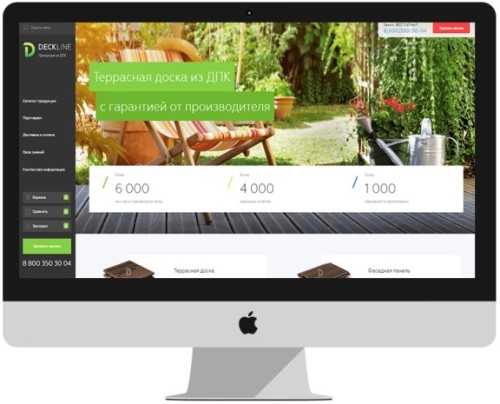 Store deckline.ru sells various products made of WPC, it's a unique project and our priceless experience not just in creating, but also in SEO-promoting a CS-Cart store..
SEO became a key point of the project, after all the other components were finished. We didn't have to wait for the first results of the job after integrating a script of no indexation for external links, setting friendly URLs and OpenGraph protocol. We also tweaked breadcrumbs, blocked indexation for service pages, configured HTTP-title and optimized texts for promoted pages. Positive dynamics can be seen right from August of 2016, it shows a constant growth in number of visitors.