Dear friends! As you probably know, developing and starting a functional online store is only half a success. SEO-advancement plays a big part as well, since indexation in search systems, nubmer of visitors and as a result, profit depend on it. We perform SEO-advancement of CS-Cart based stores and offer a free SEO-audit, for you to get personal recommendations.
To optimize a store yourself, you can use our 
SEO add-on
. Below are some success stories from our clients, who contacted us on the subject of SEO-advancement and SEO-optimization.
"I was surprised with the way Cart-Power handles things. Everything is done carefully and on time. Their efficiency was even noticed by Netpeak".
(C) Sergey Borozdyh, z-bike.com.ua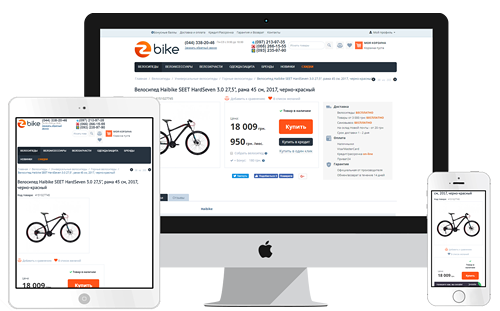 Z-bike.com.ua is a store, selling bikes and other goods for those enjoying a good ride. Key point of the project was to integrate all the needed functionality to support modern SEO requirements. The job was completed in cooperation with Netpeak. The main technical task was split into 26 microtasks, but only a part of them could be completed with
CS-Cart SEO add-on
. It's worth noticing, that only a single Cart-Power employee was working with the task. The project was finished in 21 day.
Wood-plastic composite items store
On starting our project we contacted Cart-Power on the matter of SEO advance. Leonid made a plan for us and promised to achieve certain results on time, after that we started to grow immensely in several months.
(C) Artyom Saveljev, deckline.ru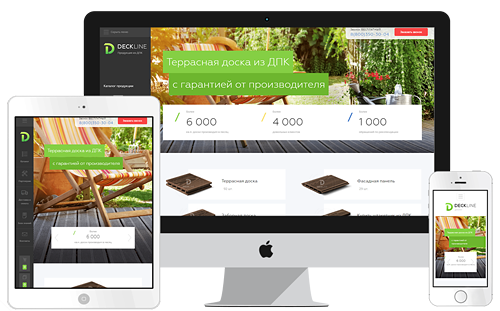 Site deckline.ru sells various products made of wood-plastic composite. Work with this store is a good example, which shows how SEO-optimization directly affects number of visitors. Since August of 2016 a great rise can be seen. We also did regular reports on the project.
Water delivery service in Moscow region
You undoubtedly have better price to quality ratio!
(С) Svetlana Shelestova
Project URL
aquaorganic.ru
AquaOrganic Luxe is a company, delivering potable water in Moscow and Moscow region. They contacted us, when they already had an e-store on MODX engine. But the site was too old and required many SEO changes, which were a lot easier to make with a new engine, rather than try to adapt the current one. We were making a turnkey project, starting with design integration and finishing with transfering catalogue of the old site to a new one. The main features of the project were trigger-mails functionality and vast SEO optimization.