In the world of e-commerce, problems and difficulties are encountered every day. To overcome them effectively, you need a solid plan. For marketplace owners and sellers, the problems can vary greatly depending on what niche, what products are sold online. We have collected the problems that sellers most often face.
Intense competition

Problems with promotion

Goods and inventory management

Pricing and profit

Interaction with customers and the marketplace

Fulfillment and delivery

Returns processing
Who will benefit from the article?
Firstly , to the owners of the marketplace. To lay the necessary functionality at the stage of creating an electronic platform.
Secondly , the sellers themselves. To take advantage of our advice.
#1 Challenge. Intense competition
Every year the number of sellers on marketplaces is increasing. Marketplace competition is fierce, with sellers constantly fighting to stand out from the competition.
The main problem they face is the struggle for uniqueness. To do this, sellers focus on creating a unique selling proposition for their audience. Tailor their messages to resonate with their customer.
To stand out from competitors, sellers on the site can:
Create informative product cards by adding videos demonstrating unique features.

Create and maintain your own blog

 about products, applications, manufacturing techniques, trends and so on.
From the marketplace side, this can be:
Offering personalized recommendations based on visitor preferences.

Ability for sellers to create collections of products.

Provide marketing tools and opportunities to adapt the appearance of the storefront to the seller.
#2 Challenge. Problems with promotion
Marketplaces in search engines began to occupy the top lines of search results. This is especially noticeable in different categories, for example, FMCG. At the request "coffee", "tea", all the first lines will be occupied by marketplaces. For search promotion, you need to correctly fill out the product card, not forgetting about SEO tools.
CS-Cart provides SEO options to optimize merchant ads to improve visibility and reach more customers. You can optimize product titles, descriptions, and keywords so that your ads appear in relevant search results.
The "Rating of sellers" add-on will allow you to rank sellers and products. The higher the rating, the higher the seller's products will be displayed. Thanks to social media buttons, buyers can share and talk about products from the storefront, increasing the recognition of the seller and the marketplace.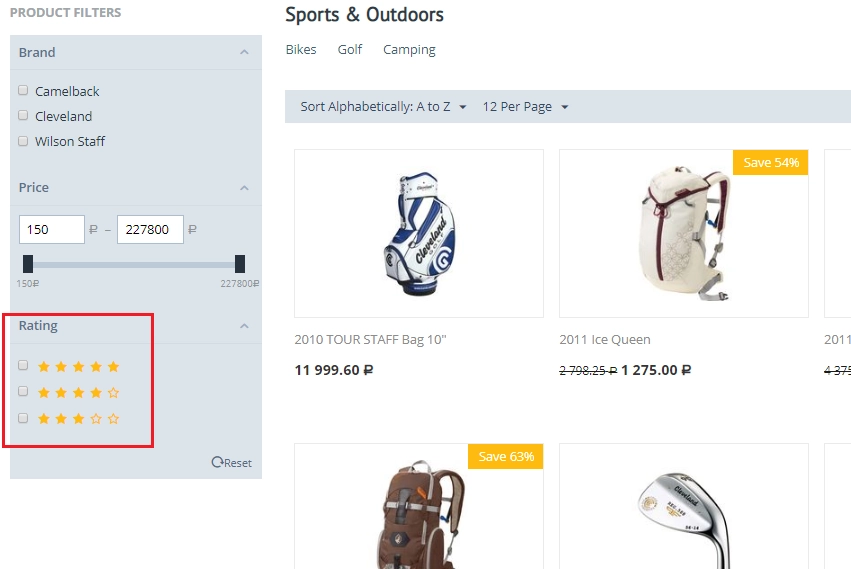 #3 Challenge. Managing products and stock
As your online business grows, so does the number of products you have in stock. Sellers with experience from one to three years operate up to 18 types of products, and their stock can include 15 thousand products. You need to keep track of what is in stock, what needs to be replenished, what sells out faster, and what does not sell at all.
CS-Cart has powerful functions for inventory management and integration with any accounting system. You can easily track stock levels, set alerts for out-of-stock items, and even automate your restocking process. Thanks to bulk loading, editing products, it is much easier to manage and change the characteristics of products.
Many sellers use multiple marketplaces for selling, and each platform needs to maintain different product listings and pricing. CS-Cart allows you to manage lists on different sites from one admin panel thanks to simple integration.
#4 Challenge. Pricing and profit
A new link appears between the seller and the buyer – the marketplace platform. There are various ways to monetize a marketplace, but most often it is a commission from a sale, less often – for placing a product. Commission can range from 5 to 20%. It can be influenced by the type of product, marginality. To stay profitable, sellers face a new challenge – the balance between competitiveness and profit.
Sellers need to initially prepare and choose which products will be more profitable to sell. To do this, conduct analytics, find out what products are trending now, what conditions and characteristics affect demand. You should not enter the marketplace with products with low margins. These are most often referred to as essential goods. The commission for them is usually lower, but there are much more competitors. If the conditions on the site change, they may simply be unprofitable.
Conduct a competitive analysis and find out what your competitors offer in this niche not only on marketplaces, but also in other sales channels: social networks, online stores. Examine product cards, analyze creatives, USP, assortment, promotions. Use the data to improve your USP.
CS-Cart has many tools for creating an attractive product card. You can: create detailed descriptions with attached files, add video reviews, set properties, create product variations, necessary filters and product comparisons, add to favorites.
Marketplace owners can offer different pricing plans for merchants to give them more control over their profits. Inside the tariff plan, not only the size of the commission is configured, but also limits on the number of products, income, available categories, opportunities to create your own store inside the marketplace, and much more. If necessary, sellers will be able to independently switch or apply for another tariff plan.
#5 Challenge. Interaction with customers and the marketplace
Selling on marketplaces isn't just about listing your products and waiting for sales to begin. It's about creating a connection with your customers, interacting with them and making them feel appreciated. What are the challenges sellers face in interacting with customers?
1. Limited communication channels. Selling on marketplaces often means limited access to customer contact information. You are left with generic messaging systems that limit your ability to make personal connections. Use email marketing and social media platforms to reach your customers directly.
2. Negative feedback. Don't ignore them, use the opportunity to make a difference. Respond to these reviews in a helpful and professional manner by suggesting solutions or asking for more information. This shows potential customers that you care about them and are willing to go the extra mile.
3. Lack of personalization. Marketplaces typically lack the personal touch that customers crave. Offer product recommendations based on their browsing history or send personalized thank you letters with reward points after purchase.
Each marketplace has its own business processes, and the seller needs not only to understand the features of working with the platform, but also the rules and documentation of the marketplace. To facilitate this process, the marketplace owner can create his own knowledge base and tips for quick entry, settings, displaying products on the storefront, and so on.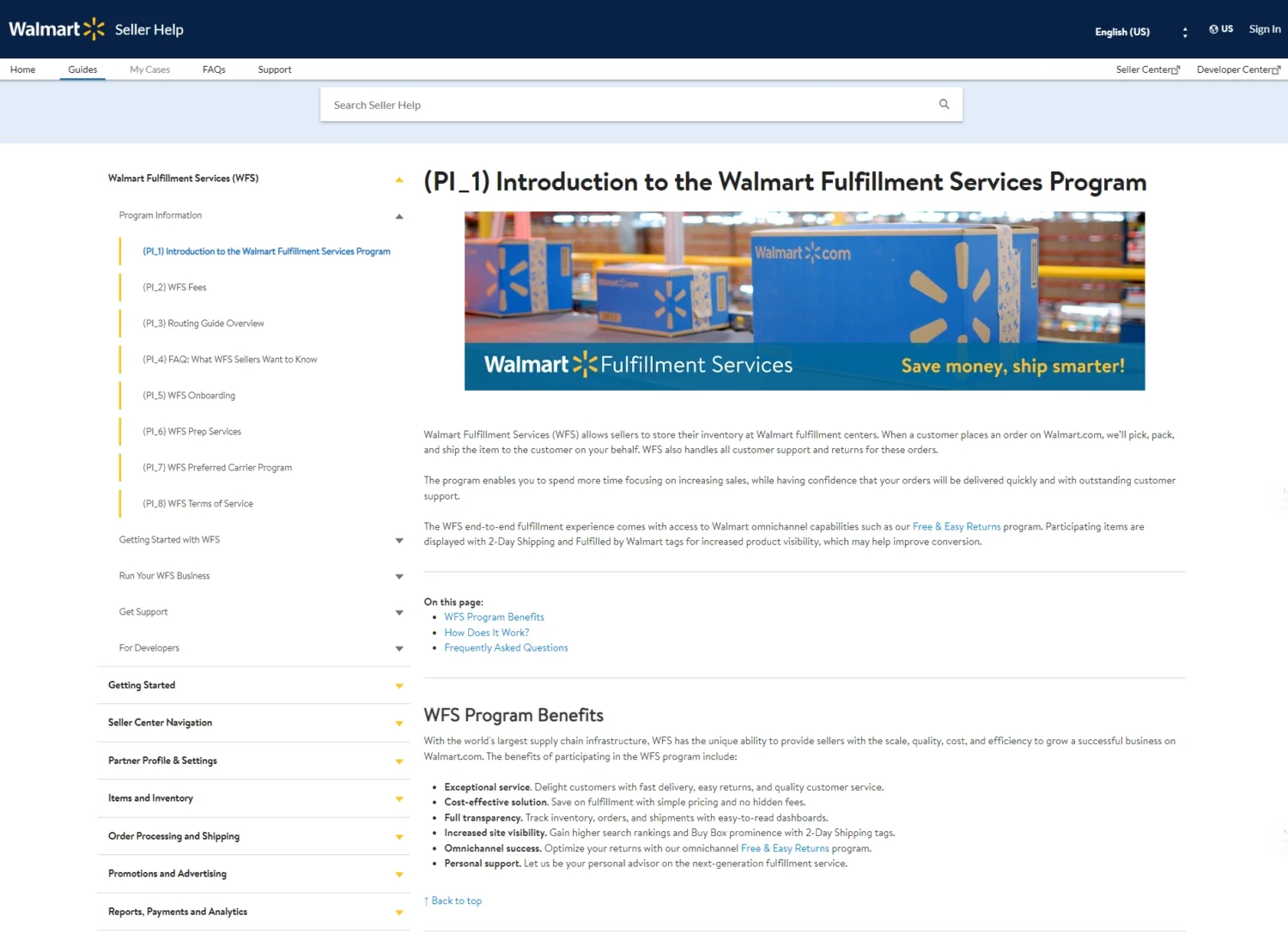 #6 Challenge. Fulfillment and delivery
If the delivery on the marketplace takes a long time, the buyer is more likely to abandon the purchase on this site. 60% customer prefer to buy on marketplaces due to fast delivery. But for a seller, the logistics of order fulfillment and delivery can be a nightmare.
The key to solving the problem is effective delivery partners and a variety of ways. Each method has its own advantages and limitations. Working on the FBA system (third-party order fulfillment ) can be convenient for sellers, but at the same time it will cost more. Drop shipping or self-fulfillment (storage and packaging by the seller, delivery by the marketplace) will cost the seller less, but at the same time he will spend time on packaging and delivery to the point of collection, and also threaten with fines for delay.
Shipping depends a lot on the type of item. It may be bulky, fragile, or it is a bulk purchase, and the delivery must be split into several shipments. Given the different features and options for marketplaces, CS-Cart has integrations with the most popular and reliable delivery services. In addition, it is possible to create your own fulfillment system, as well as your own delivery methods with automatic cost calculation. You can add your own pickup points, while specifying the available delivery methods for different cities.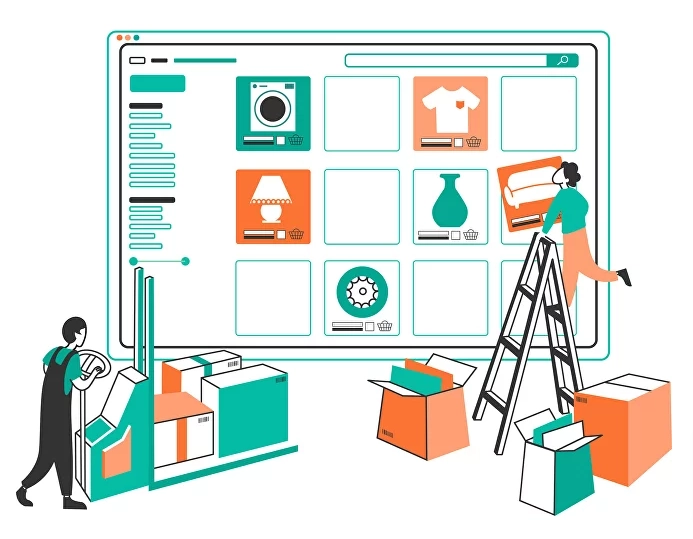 #7 Challenge. Handling returns
Items are damaged during shipping, do not meet customer expectations, or the buyer may simply change their mind. Whatever the reason, dealing with returns and refunds can be a time-consuming and tedious process.
It requires effective communication and process organization. Merchants must respond quickly to return requests, process them, and issue refunds promptly. It will be difficult to cope with a large flow of orders and returns without automation.
To manage orders and returns in CS-Cart, there is a Message Center, integration with RetailCRM, and if necessary, you can set up sms notifications for sellers. Customize order statuses as needed, alerts as needed, automate order processing to reduce errors.
To make returns and refunds not a headache, set up mutual settlements directly with sellers, describe the return policy. Clarity for sellers and buyers will help simplify the processing of returns.
And sellers can additionally create a FAQ section for buyers for different types of products and answers to the most asked questions.
So, on the one hand, the seller on the marketplace gets access to a huge customer base with minimal investment. But this simplicity hides many problems: from competition and promotion problems to product management and order processing, returns.
Using the capabilities of the CS-Cart platform, marketplace owners will be able to build the most attractive platform for e-commerce. And for sellers, there will be tools to handle any challenge in the e-commerce world.
Read our previous article to find out what problems owners of online stores most often face.
Subscribe to stay up-to-date!
I want to be notified about ecommerce events.
Subscribe to stay up-to-date!
I want to be notified about ecommerce events.