The monetization model is the way the marketplace plans to make money. To make an online business successful, it is important to choose the right monetization model at the start. Knowing the advantages and disadvantages of each of them, you will be able to competently manage and mix them, developing your business.
Today, a marketplace can be called a variety of online services and platforms, from the sale of goods to the services of fitness trainers, rental buisiness. A place where buyers meet with suppliers. Therefore, monetization models can be very different.
Let's look at the main ones to find out how your site can start earning.
Do you have an idea? We have a solution!
We'll develop marketplace of any complexity
The most common monetization model. In this case, payment will be charged for each successful transaction. When the buyer pays for the order to the seller, part of the funds, in the form of a percentage or a fixed amount, is taken by the marketplace.
There are three ways to take commissions:
charge a seller;
collect payment from the buyer;
collect from both.
The advantages of this model:
The seller pays only when he definitely makes a profit. The presence and placement of goods on the site is free for him.
And this is one of the main advantages for the marketplace itself. Free entry and unlimited listings are attractive to merchants.

Flaws:
The main difficulty is that the commission is adequate for both parties. So that the marketplace also benefits and the sellers do not give all the proceeds towards the commission. Since sellers may have costs for its logistics, storage, packaging, and so on.
Depending on the type of marketplace, there is a risk that sellers will deal directly with buyers, and the marketplace will act as an advertisement for their services.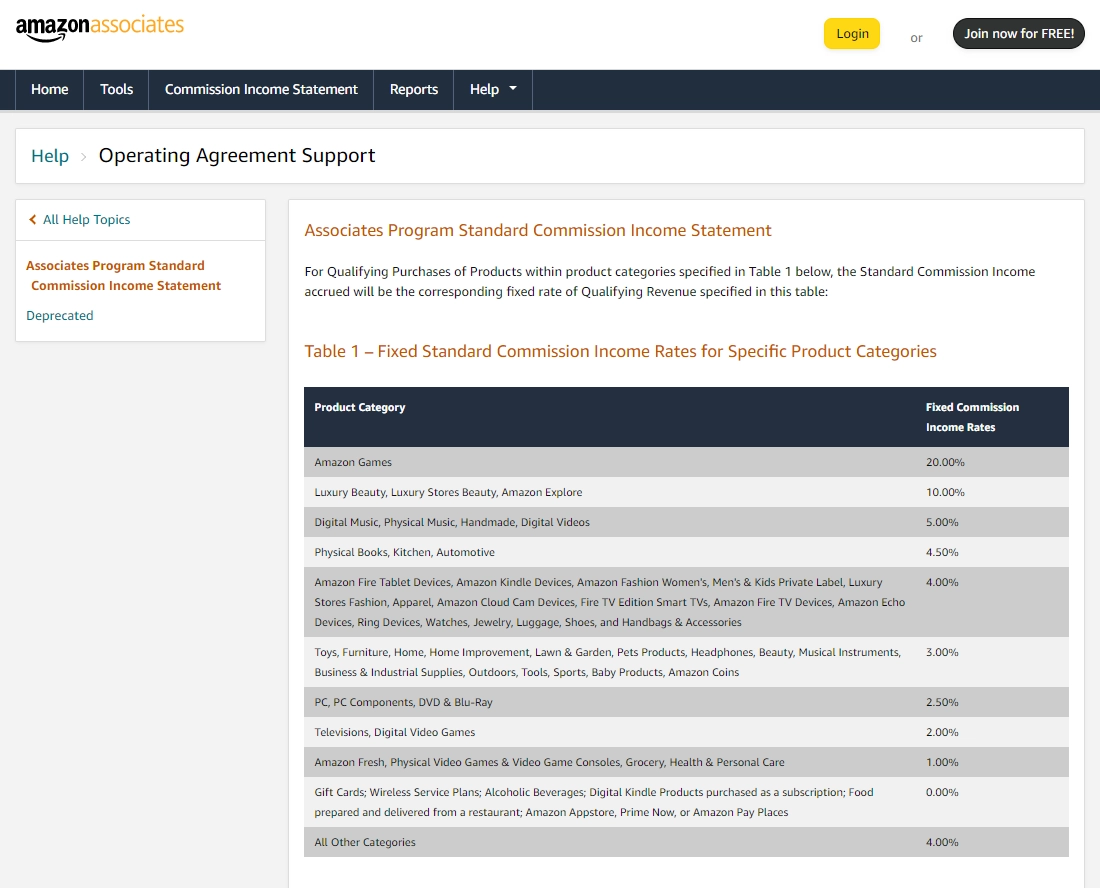 To determine how much commission to set, look at your competitors. Define an industry standard, and then you can offer favorable conditions for sellers and buyers. In addition, the amount of the commission may depend on the average order value. The higher the average cost, the lower the commission. The product category also affects the amount of the commission.
For example, on Amazon, the commission for health andpersonal care can be 1%, and for luxury beauty 20%. eBay takes a 10% commission on all sales, but the rate may also vary by product category. Etsy charges sellers a 6.5% commission.
The size of the commission may also be affected by the frequency of payments by the marketplace to the seller, the method of delivery, which may include fulfillment services. 
In this model, users are charged a monthly or annual fee to access the marketplace. Subscription may be charged:
From clients, for example, for access to tutors or a coach.
From service providers for access to customers.
Or from both.
Most often, this model is chosen by online services that do not conduct transactions between sellers and buyers on their side. For sellers, this can be an attractive advantage, since merchant receives his income directly from the customers he finds.
But in order to implement this model, you need to create the uniqueness of your marketplace. The value that users will be willing to pay for a subscription. This may be a wide base of sellers/service providers or it may not be possible to obtain the same service elsewhere.
Such a model is not quite suitable for a start, it is not easy to convince people to pay a subscription for an unfamiliar service. The reputation of your brand or marketplace must be developed.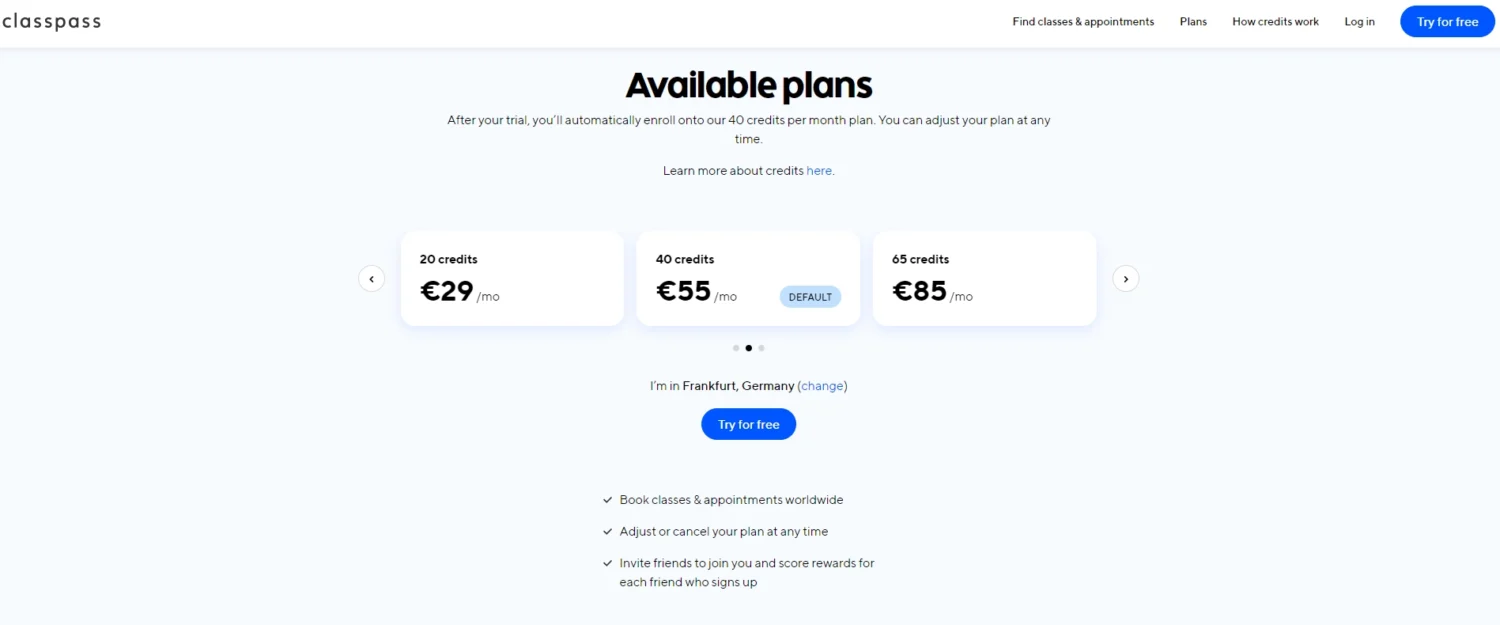 Advantages:
It is easier for a marketplace to predict monthly income.
The monthly subscription gives users the opportunity to try and not invest a lot of money right away.
Flaws:
Not all buyers or sellers will want to pay a subscription in advance to use the site's services.
The site must provide some value, benefit or uniqueness in order to pay for its services.

Apple Music, Masterclass, HBO Max, Shutterstock work according to this model. Subscription plans may vary, including a free trial period. Shutterstock plans, for example, vary in the number of photos you download, and start at $29. Okko online cinema provides 7 days of free trial period, as well as 10 subscription options.
In this case, sellers pay every time they need to place a new product, service, or ad. Very often it is offered as an additional monetization method, so the placement fee is usually low. Etsy works this way, for listing each item, the seller is charged a fee of $0.20. The price can be different, just like with a subscription, you can offer listing packages. Craigslist offers job listings ranging from $10 to $75. If you buy a package of listing, the price of one will be lower.
However, it may well exist as the only way to monetize at the beginning of the development of the marketplace.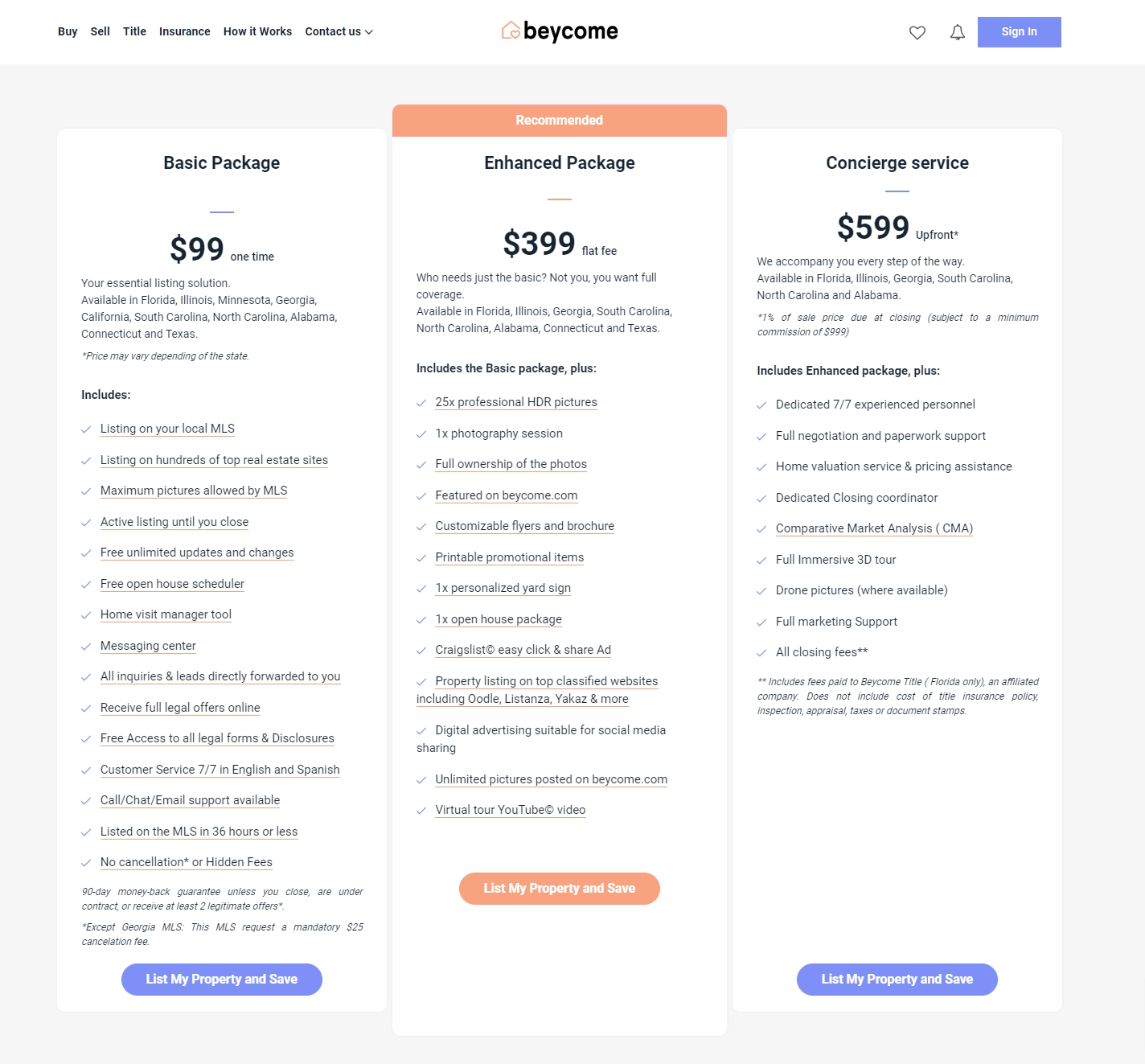 Advantages:
The cost of listing an ad is low compared to the commission.
Suitable as an additional model for certain categories of goods or services.

Flaws:
The seller pays before they make a profit, which can deter merchants.
Because you pay per ad, you need to think carefully before you place it.
The freemium model is not much different from a subscription, it implies two types of it.
Access to the service, the site is provided free of charge. At the same time, the site can provide basic functionality for work.
Premium access. For an additional monthly fee, in addition to the basic functionality, the site provides additional options.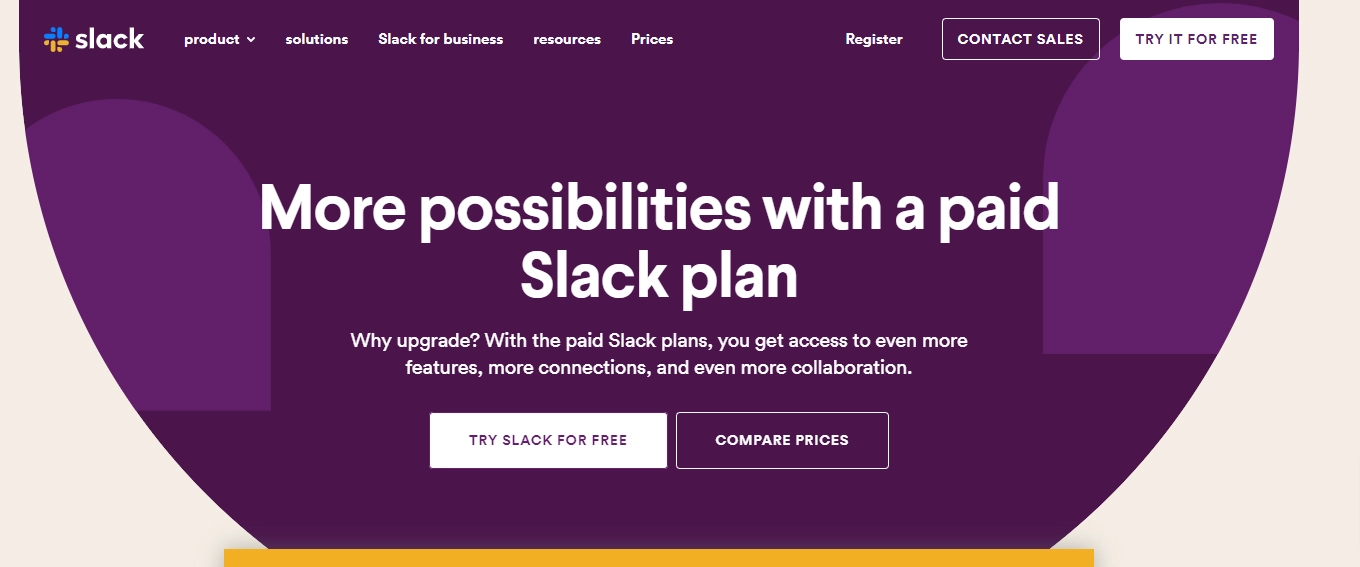 Of course, the premium options must be enticing so that users are willing to pay for them. Very often, services for viewing audio, video content offer their services for free, but only with the obligatory viewing of advertising. To get content without annoying ads, you can pay for a premium subscription.
Advantages:
Sellers can immediately make a profit.
The ability to place ads for free will quickly attract sellers to the project.
Easy entry for sellers, no restrictions.
Flaws:
It is difficult to convert free users to paid ones.
The profit from this model will be delayed, since it will take time for the client to start using the paid version.
Free sites are always more popular than paid sites. But in order to start making profits with the freemium model, you need to figure out what features people are willing to pay money for. And also what exactly motivates them to pay for the paid version. For example, the Tinder dating service offers a partner search radius of 99 miles, but the restrictions are removed with a premium account.
With this model, sellers pay for the service of additional promotion of their products. These can be: featured ads, higher ranking, top lines of the list, highlighted block, additional badge, and so on.
The Uber Eats works according to this scheme. Posting an ad is free, but with promotion the company name displayed at the top of search results.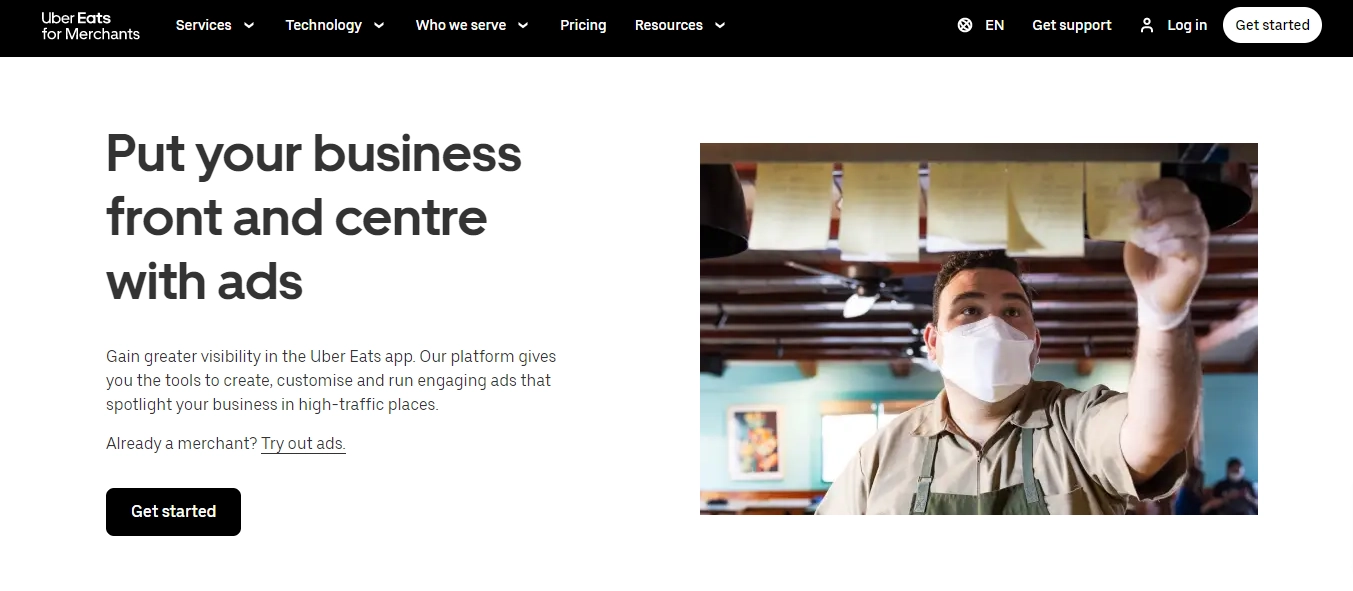 Advantages:
Easy to implement, does not require complex technical modifications.
Great as a starter or as an additional model.
Flaws:
The abundance of advertising can reduce the trust rating of buyers. It is necessary to find a balance between paid and free ads.
It's like a commission from transactions. But in this case, the marketplace receives its income, not for the sold product or service, but for the lead received, that is, the client. In this case, in order to respond to the request left by the client, the seller must pay a fixed price, a commission.
This model is more suitable for B2C, C2C marketplaces, freelance sites. Professional services MyTech, YouDo , Bark work according to this scheme . The master, before answering the client's request, must make a payment. He cannot contact the client directly.

Advantages:
Sellers, service providers are free to place ads. Payment to the marketplace occurs when the seller contacts a potential buyer.
The commission per lead is usually lower than the commission from the sale of goods / services.
Flaws:
After making a transaction, establishing a contact, there is a risk of making transactions outside the site / marketplace.
Crowdfunding and Donation model
This income model is based on the principle of voluntary investment or donation. Sometimes you can hear the name "pay what you want." The service itself is free and is based on the uniqueness, value that it brings to the client. Income comes from investments, donations from loyal, satisfied customers.
Most often found among digital media, where there are no physical goods. Crowdfunding differs from donations only in that it is more organized. That is, funds are raised for a specific purpose.
It is important not to confuse a charitable business with investments as donations. A donation-only business is also required to pay taxes and report to the tax office, but under a different scheme, depending on the form of organization.
An example is the Wikimedia Foundation service from Wikipedia, any users can leave their records on the service. And the platform exists due to donations, grants, partnerships.
Advantages:
The free service, as always, is more popular than the paid service among users. Therefore, traffic to your resource is provided.
Flaws:
Due to unstable income as donations, it cannot be considered as a full-fledged, independent model. Consider this model as part of a strategy.
Do you have an idea? We have a solution!
We'll develop marketplace of any complexity
The variety of ways to monetize gives you the opportunity to choose. You don't have to follow just one of them, but it's important to figure out which one to start with and build a strategy for adding them incrementally. Not all of them are universal and suitable for any online business. But each of them has its own advantages, which can give privileges over competitors.
From the examples above, it can be seen that many well-known marketplaces successfully combine different models. Etsy takes a commission on sales and posting fees. Avito offers to place a limited number of ads per month for free, after which it charges a fee for placement. It also offers paid promotion services.
Mix models, choose and try new ways to increase the profit from the marketplace.
Subscribe to stay up-to-date!
I want to be notified about ecommerce events.
Subscribe to stay up-to-date!
I want to be notified about ecommerce events.